Johnston County can offer a "hands on" history lesson for all ages from the Bentonville Battlefield State Historic Site to the Benson Museum of Local History...we invite you to explore our corner of history in North Carolina. And history is best served with a little taste of local Eastern-style barbecue and sweet tea!
If you are visiting on a Sunday, head to the newly opened Old Grist Mill Museum at Atkinson Milling Company to see the process for making cornmeal and purchase products to cook with at home!
Suggested Itinerary:
9:30am      Bentonville Battlefield
11:00am     Benson Museum of Local History
12:00N       Lunch at Cornerstone Café Restaurant
Enjoy a variety of specials, sandwiches and our favorite -- waffles with coffee! Additional options in Benson include Fiesta Mexican or El Charro Mexican restaurants. 
1:00pm      Ava Gardner Museum
2:00pm     Johnston County Heritage Center
3:00pm     Tobacco Farm Life Museum
Click on the Map Points for more information, contact info and directions.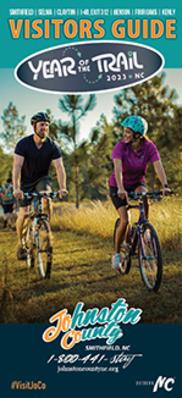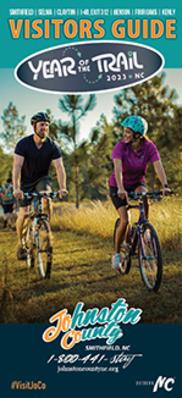 Get your free Visitors Guide today to learn about Johnston County and all it has to offer!
Get the Guide

Sign up for our Event Newsletter