Imagine Yourself in JoCo

The first step is searching online for possible retirement communities -- it's a big decision! The second step includes attending shows, gathering brochures, and narrowing your choices. The third step is actually visiting some places and communities that interest you, and fit your idea of what retirement will be like.

Just as we are all different in our careers, so we have different needs in retirement. We invite you to discover what awaits you in retirement, should you find Johnston County...to be the one! Visit Johnston County and our communities using our Discovery Itinerary below. Eat, shop, and experience things like a local and see that JoCo (NC's first certified county!) is a perfect fit for you. Start planning your trip today!

If you're looking for general information about retiring to North Carolina, visit RetireNC.com. There you will find a lot of great resources and tools including tax information, an expense calculator, and articles about all the reasons NC is a great choice for where to spend your golden years. 

Coupon Offers from Tourism Partners in JoCo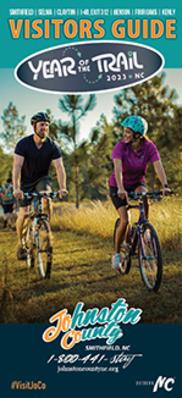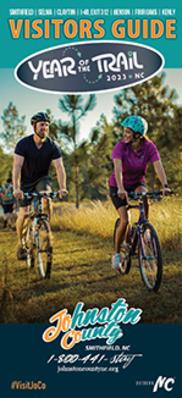 Get your free Visitors Guide today to learn about Johnston County and all it has to offer!
Get the Guide

Sign up for our Event Newsletter