Weather
We wish for the very best weather for your visit, but it's best to be prepared!
As we say in the South, it's not the heat but the humidity! Of course, we think we have the best of the seasons to offer visitors.
WINTER
Not too cold in the winter, with average temperatures in the 50s with an average of 2" inches of annual snow fall.
SPRING
Visitors will experience all four seasons here with the Spring temps in the 70s and with rain fall bringing us May flowers, so we don't complain.
SUMMER
Summers are hot, we admit, with temps in the 90s, but cold sweet ice-tea and air condition are called for in June, July, and August.
FALL
It's just the best time of the year here with low rain fall (leaves turning bright oranges and reds, and football weekends), with mild temps in the mid 60's to low 70's.
Whatever the season, we hope the weather for your visit is perfect! For the most up-to-date weather reports, click on the WRAL Weather Channel.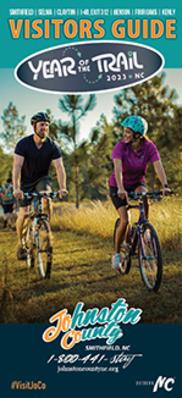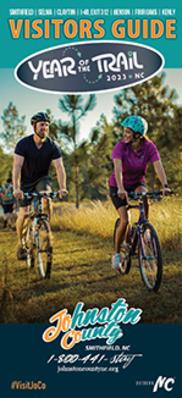 Get your free Visitors Guide today to learn about Johnston County and all it has to offer!
Get the Guide

Sign up for our Event Newsletter