The best small town in NC
The citizens and businesses of Benson welcome you and invite you to explore the historic attractions in Benson, home to the Benson Museum of Local History, the Singing Grove Park and a thriving downtown merchant community. 
Not only does Benson host the largest festival in the county celebrating our farming heritage, Benson Mule Days in September, the town hosts the oldest gospel singing competition in the country, Benson Singing Convention, in June each year. Just outside the city limits, visitors will discover the new GALOT Motorsports Park and Broadslab Distillery, the first legal moonshine operation in the county!
The Town of Benson has launched a new website, GrowBenson.com - this is a one-stop resource for doing business in Benson!
Visit us soon and see why this town of 3,600 has the biggest heart of all – and is the Best Small Town in NC.
I Love Benson
Everywhere you look along the streets of Benson, visitors will see the love for this small town clearly
displayed in window fronts. See why everyone loves Benson for shopping, recreation, festivals, and discover why it's a great place to live and work. Meet the people that make this small town the spot to visit.
Soon the town will cut the ribbon on a new Hampton Inn & Suites at Exit 79 on I-95. Learn more about the town's commitment to growing forward with innovation and partnerships in this recent article in Southern City.
Give a listen to this Podcast on the connection to your pet and economic development and how the new Benson Dog Park was part of the big picture for town leaders. CLICK HERE.
Great things are happening in Benson!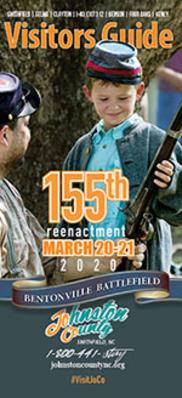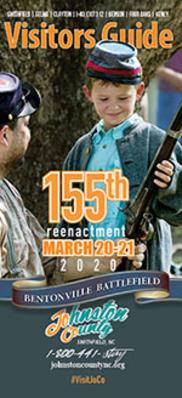 Get your free Visitors Guide today to learn about Johnston County and all it has to offer!
Get the Guide

Sign up for our Event Newsletter