Shop with us
One of the easiest ways to show your support for the Museum is by making a purchase from our gift shop. With new and exclusive items added throughout the year, our store is the perfect place to find special items for the Ava Gardner fan in your life. Visit the gift shop at the museum, the lobby is open for shopping during regular museum hours. If you can't drop by, shop online for books, recipe cards, or the annual Ava Calendar, (a popular choice!)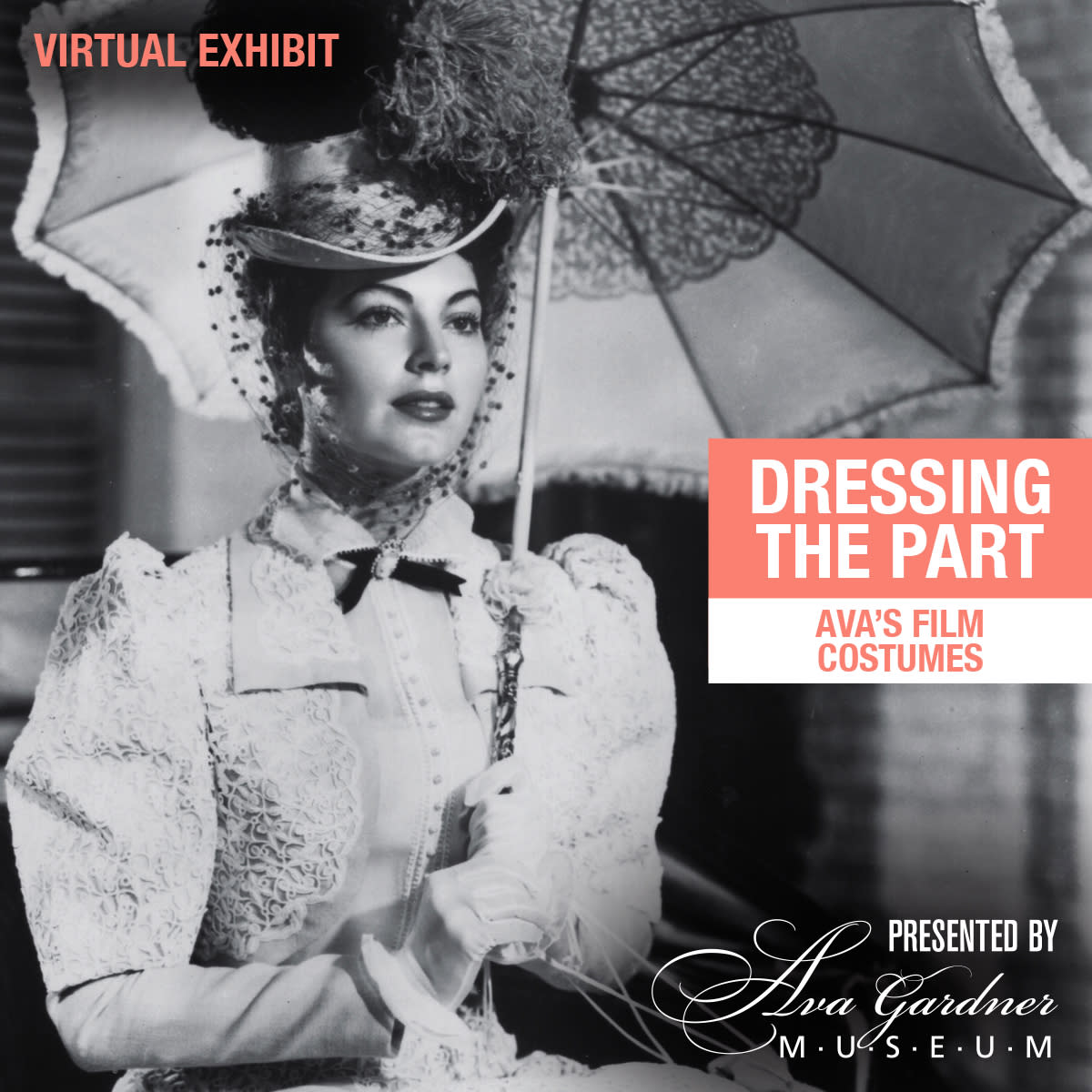 $10.00 - 2022 Ava Gardner Museum Calendar
We are celebrating Ava's 100th birthday all year long! This calendar includes photos of Ava as a child, growing up in NC, her career, and her later years in London. Buy it here!
$5.00 - Dressing the Part: Ava's Film Costumes (Virtual Exhibit)
Visit the museum from home through our virtual exhibits, including this one focused on Ava's film costumes. Click here to purchase online.