Where to Set Up?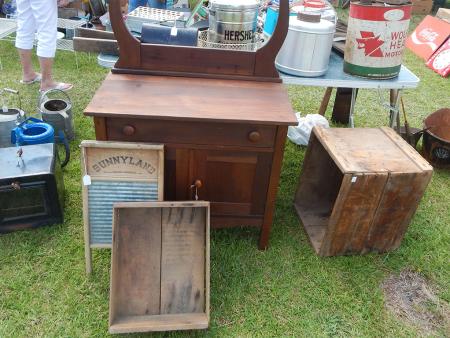 Many vendors love their spot along the 301 Endless Yard Sale SO MUCH, they reserve and re-book their space before leaving! From Dunn to Weldon, you will find hundreds of vendor spots to rent, for one day or two. The average rentals tend to be $25-50 a day for a 10 x 10 spot. There will be more local churches, schools, and large family yard sales along the way, so the roads will be busy!  
Please click on a member county below to see that county's vendor map which lists all vendors along the route renting out booth space to those who'd like to sell along the route. Each map point includes a point of contact, a phone number, and a clickable Google Map link. 
Wherever you do along the route - please remember all our recommended safety rules.

Vendor Maps