Schedule of Events
Friday, October 6, 2023
9:30 am - 4:00 pm                 Special Museum Hours for Friday
Admission ticket prices for the Festival will be $12.00 each day. Due to the expense of operating the festival all discounts are suspended for the weekend.
5:00 pm - 7:00 pm                 A Toast to Ava! Reception
New exhibits open featuring loans of Ava's movie costumes, and two newly-commissioned iconic gowns from the film Show Boat. World-renowned costumier James Kelly will travel from London, England to Smithfield, NC to share more about his design process with festival attendees. James Kelly is a costume maker and collector, wedding dress designer, and wardrobe assistant with the English National Ballet, who restores and reproduces Hollywood costumes.
Brought back by popular demand is Ava's favorite coconut birthday cake, which will be served with the new Ava Gardner Sparkling Wine "Celebration". Meet and greet other special guests attending this year's festival at the reception and enjoy exploring the new exhibits. Dominique Benedict is the person behind the 'Breakfast at Dominique's' specialty coffees, including the Ava Gardner "The Goddess Blend" coffee, which she will serve at the reception. Ticket Price: $25.00 per person, includes light refreshments, cake, and sparkling wine. Buy tickets HERE.
7:30 pm - 9:30 pm                 Show Boat Film Screening
The Town of Smithfield and the Ava Gardner Museum offer this FREE film screening of Show Boat at the newly renovated Neuse River Amphitheater located at 150 S. Front Street in Downtown Smithfield. Food trucks will be available beginning at 6:30 pm for guests to have dinner before the film. In the case of rain, the film screening will be canceled.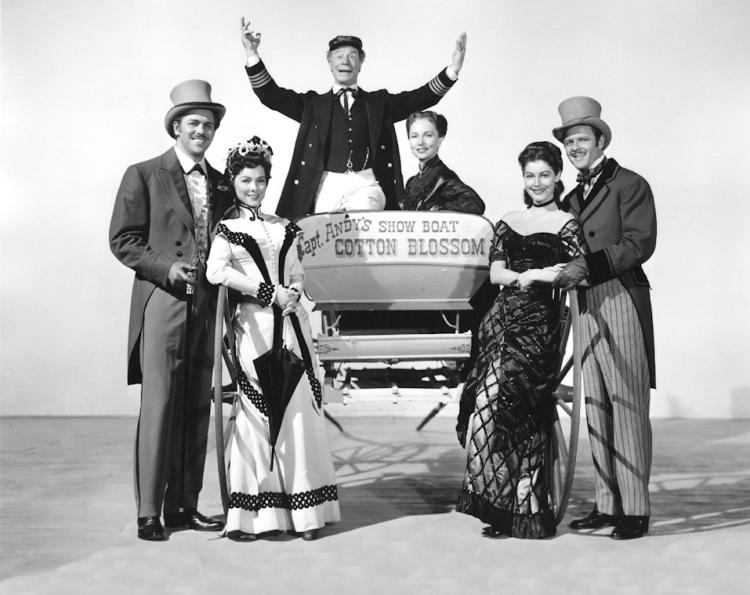 Saturday, October 7, 2023
9:00 am - 5:00 pm                 Museum Open to the Public
Enjoy new exhibits and the following special programs throughout the day. Museum admission is $12.00 with special 3-day passes available. Film screenings and heritage tours are priced separately. Purchase advance tickets HERE.
Dominique Benedict is the person behind the 'Breakfast at Dominique's' specialty coffees, including the Ava Gardner "The Goddess Blend" coffee which she will serve Saturday morning to festival visitors.
10:00 am                              Dr. Annette Bochenek Book Signing

Dr. Annette Bochenek is an author, archivist, and film historian, as well as a member of the Classic Movie Blog Association and manager of the Hometowns to Hollywood blog. Annette has visited the AGM before and the museum is included in her latest book "Hometowns to Hollywood: Volume II".
Heritage Tours   9:30 am, 11:30 am, 1:30 pm
Festival goers will step aboard a tour bus with one of the Museum's experts for a one-hour, guided trip through Ava's hometown. Participants travel to the Grabtown and Brogden communities, just seven miles east of Smithfield, where Ava was born and raised. Other points of interest throughout the town of Smithfield include locations near and dear to Ava and her family. The tour concludes with a group visit to Ava's final resting place in Sunset Memorial Park. Ticket price: $20.00. Seats are limited, CLICK HERE to purchase tickets.
3:00 pm                                  Victoria Price Presentation and Book Signing
Vincent Price's daughter Victoria will talk about her father's career and relationship with Ava Gardner. They starred together in the film, The Bribe, a film noir from 1949 directed by Robert Z. Leonard. Victoria will hold a book signing event following her presentation.
Mary Victoria Price is an American public speaker and the author of the memoir The Way of Being Lost: A Road Trip to My Truest Self and Vincent Price: A Daughter's Biography. She currently spends much of her time traveling and speaking about the life of her father, Vincent Price. She has also written the preface for a 50th anniversary edition of A Treasury of Great Recipes, a cookbook written by Vincent Price and his wife Mary.
7:30 pm                                  Film Screening of The Bribe
The Bribe will show at Smithfield Cinemas located at 175 S. Equity Drive, Smithfield. The film is based on the short story "The Bribe" by Frederick Nebel in Hearst's-International Cosmopolitan (Sept. 1947). Victoria Price will introduce the film with a short review of Vincent's and Ava's friendship formed during the filming of the project. Ticket price: $10 per person. Purchase advance tickets HERE.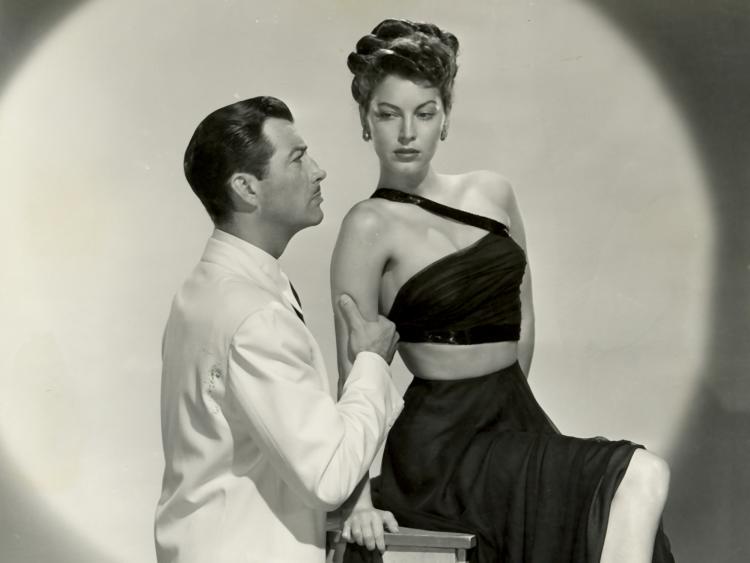 Sunday, October 8, 2023
10:00 am - 5:00 pm                 Special Museum Hours for the Festival
The museum will open with special hours of operation for festival guests.
1:30 pm - 5:45 pm                   Additional Film Screenings at Smithfield Cinemas
The festival will again screen the two featured films for the weekend at Smithfield Cinemas located at 175 S. Equity Drive. Cost for each film screening is $10.00 per person.
1:30 pm - 3:30 pm                   Film Screening of Show Boat (1 hour 48 minutes)
When it comes to music on the Mississippi River, the Cotton Blossom show boat was the place to go. When musical main attraction Julie Laverne (Ava Gardner) and her husband are suddenly forced to leave the show, Cotton Blossom owner Andy Hawks' (Joe E. Brown) own daughter, Magnolia (Kathryn Grayson), takes center stage. She soon falls madly in love with roguish gambler Gaylord Ravenal (Howard Keel), and the two leave the Cotton Blossom only to enter into a tumultuous marriage. Purchase advance tickets HERE.
Release date: September 24, 1951 (USA) Director: George Sidney, Music composed by: Jerome Kern, Adolph Deutsch, Conrad Salinger, Producer: Arthur Freed Distributed by: Metro-Goldwyn-Mayer, Loews Cineplex Entertainment.
4:00 pm - 5:45 pm                   Film Screening of The Bribe (1 hour 38 minutes)
Federal agent Rigby (Robert Taylor) travels to a Central American island to investigate stolen war surpluses. Suspicion falls on veteran Tugwell Hintten (John Hodiak) and his alluring singer-wife, Elizabeth (Ava Gardner). But Rigby's situation gets more complicated when he starts an affair with Elizabeth. The brains of the scam J.J. Bealer (Charles Laughton) and Carwood (Vincent Price) offer the lawman a bribe. When he refuses it, both lovers' lives are jeopardized. Purchase advance tickets HERE.
Initial release date: February 3, 1949, Director: Robert Z. Leonard, Distributed by: Metro-Goldwyn-Mayer.
Farewell – until we meet again!!
Sunday, October 8 concludes our year-long celebration of Ava Gardner's Centennial. The love and outpouring of support for the Museum and getting to meet many of Ava's devoted fans from around the world have been highlights for the Museum's staff and board.
Thank you for your continued support. We believe our Ava would have been humbled by the outpouring of love for her birthday.
Lynell Seabold, Museum Executive Director
 
Enjoy even more in Downtown Smithfield.

The area business owners in Smithfield are offering specials and additional events for Ava Gardner Festival attendees this year. Check out these offers and mention you are here for the festival everywhere you go!! Click on the links to get more info.
The Gilded Pear Brew House - Enjoy a cup of Breakfast At Dominique's Ava Gardner signature coffee blend, The Goddess Blend. 15% discount on food and beverage purchases for museum-goers during the festival
Johnston County Museum - 10% discount on gift shop purchases during the Ava Gardner Festival
LadyBug Designers - 10% off all merchandise
Mystic Anointings - Offering an exclusive Classic Star essential oil blend roller inspired by some of Ava's favorite scents, and 20-minute relaxation aromatherapy healing sessions for $15.
Oak City Collection - 10% off store wide to museum-goers
Boutique 12/20 - 20% off regular priced items
Howell Theatre - See The Great Sinner at the historic Howell Theatre, the Downtown Smithfield movie theatre where it had its world premier in 1949! This special showing will be held at 7:00 p.m. on Sunday, October 8. Admission is $8.50.

Find Special Hotel Rates and Coupons Below