Tobacco Farm Life Honors Farmers in 2019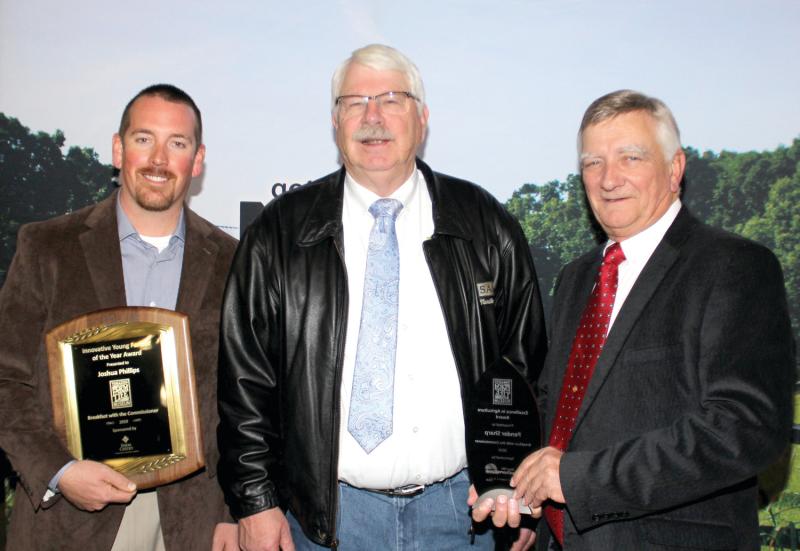 N.C. Agriculture Commissioner Steve Troxler, center, is shown with award-winners Joshua Phillips, left, and Pender Sharp following Friday's Breakfast with the Commissioner fundraiser for the Tobacco Farm Life Museum.
Pender Sharp of Sims-based Sharp Farms received the Excellence in Agriculture Award sponsored by Southern Bank. Sharp, who is manager and treasurer of his family-owned farm, was honored for his involvement in the promotion and growth of North Carolina's agriculture community.
"Pender Sharp always goes above and beyond in helping the tobacco industry fight for what is right for our families," said Troxler.
Joshua Phillips of Kenly-based Sonlight Farms and Holland Farms received the Innovative Young Farmer of the Year Award sponsored by Farm Credit Associations of North Carolina.
Phillips was chosen for the award based on his dedication to the progression of technology and accuracy in agriculture and educational outreach and for sharing the story of agriculture to young people at Sonlight Farms.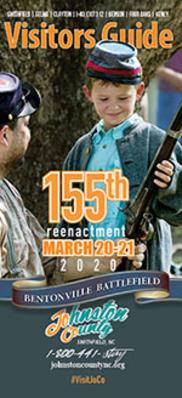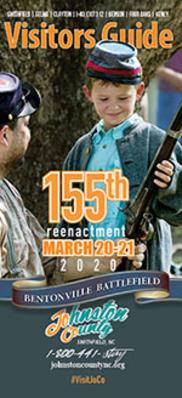 Get your free Visitors Guide today to learn about Johnston County and all it has to offer!
Get the Guide

Sign up for our Event Newsletter