Welcome to Smithfield
We encourage our guests to discover the many charms of Ava Gardner's hometown, Smithfield, NC. Enjoy delicious meals at our chef-driven restaurants; take a leisurely stroll along the scenic Neuse River on the Buffalo Creek Greenway, part of North Carolina's Mountain to the Sea Trail; visit our local boutiques and destination shopping center, the Carolina Premium Outlets; explore the exhibit hall at the Johnston County Heritage Center; and stay a night at one of our area hotels.
PLAN YOUR TRIP TO SMITHFIELD
9:30am Arrive at the Ava Gardner Museum in historic downtown Smithfield. Watch our introductory video, tour our exhibit galleries, visit our gift shop for exclusive souvenirs and a copy
11am Walk west one block to the Johnston County Heritage Center. Tour the exhibit hall to learn more about Ava's hometown and the surrounding area, and pick up the Smithfield Walking Tour Map.
12pm Grab lunch at one of the restaurants within a short walking distance from our museum. Choose from comfort food at The Diner, soups and sandwiches at Gotham's Deli, Italian favorites at Sami's Pizza and Pasta, or artisanal, chef-driven specialties at Simple Twist, SoDoSoPa, or Under the Oak Restaurant.
2pm Enjoy the walking trail through downtown. Exploring the unique architecture and history of Smithfield at 19 featured stops and shop at our downtown boutiques like Evan's Jewelry, Jewel's Formals, or The Oak City Collection
4pm Visit Ava's gravesite at Sunset Memorial Park, located one mile west of downtown
5pm Enjoy a delicious dinner at one of our area restaurants
7pm See a movie at the historic Howell Theatre, where Ava Gardner watched movies when she returned home and her film The Great Sinner premiered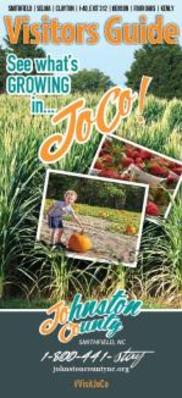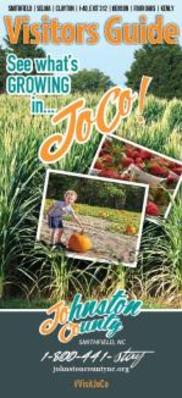 Get your free Visitors Guide today to learn about Johnston County and all it has to offer!
Get the Guide

Sign up for our Event Newsletter