Support the Museum
Our continued success at the Ava Gardner Museum depends on the generous support and involvement of our patrons. We offer numerous ways for you to help sustain the Museum's extraordinary collection, world-class exhibitions, unique digital offerings, special programs, and extended research efforts. 
AVA GARDNER FESTIVAL SUPPORT
The Museum Centennial Planning Committee is hard at work planning the Ava Gardner Festival for October 7-9, and there are several sponsorship opportunities available for local corporations, friends, and fans to support the museum. Click here to download the sponsorship form to complete and return to our Executive Director, Lynell Seabold.
ARTIFACT DONATIONS
The Museum accepts donations and loans of official artifacts pertaining to the life and career of Ava Gardner. If you are interested in gifting your artifact to the Museum, our team will work directly with you to help determine the object's authenticity and whether your item meets the Museum's collecting criteria. If you would prefer to share your Ava Gardner artifact or collection with our visitors through a temporary loan, our team will partner with you to establish acceptable terms. Contact us directly to discuss your loan or gift.
CONTRIBUTIONS
The Ava Gardner Museum is a 501(c)(3) organization and your monetary donation is tax deductible. By making an unrestricted donation to the Museum, you join our devoted community of supporters and help us meet our most urgent operational and reinvestment needs. If you would like to extend your donation into an ongoing legacy, we also accept planned gifts.  CLICK HERE to make a donation online, or call the museum director for more information on giving.
VOLUNTEERS AND INTERNSHIPS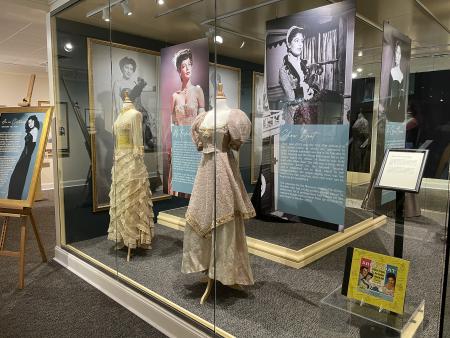 Throughout the year, the Ava Gardner Museum looks for volunteers to assist with fundraising efforts, special events and programs, and other administrative or operational duties. We invite all ages, backgrounds, and experience levels to help support the Museum in this meaningful way. 
Internships at the Ava Gardner Museum provide unique, behind-the-scenes opportunities to work directly with our collections team and operational staff. Our student interns gain real world experience in a professional museum setting and may be eligible to earn educational credits.
We will post information on our website and social media channels, when we are accepting volunteer and internship applications.
Thank you for your support!