Downtown Smithfield Development Corporation Postpones
36th Annual Smithfield Ham & Yam Festival
Contact:  Sarah Edwards, DSDC
919-934-0887
sarah@downtownsmithfield.com
March 19, 2020


SMITHFIELD, NC – The Downtown Smithfield Development Corporation (DSDC) Board of Directors has announced the postponement of the 2020 Smithfield Ham & Yam Festival amid concerns about the COVID-19 pandemic.
"The Ham & Yam Festival has been a Smithfield staple for the past thirty-five years," stated DSDC Executive Director Sarah Edwards.  "Our first priority with the festival is always safety, and in an abundance of caution and for the health and safety of all attendees and our community, we have decided that it is appropriate to postpone the festival at this time."
Based on the mandates issued in Governor Roy Cooper's Executive Order 117 prohibiting mass gatherings until at least April 13 and the Center for Disease Control's recommendation to cancel mass gatherings through May 10, the Board's consensus was that there was simply too much uncertainty to feasibly move forward.
Originally planned for May 2, the annual festival draws approximately 20,000 visitors to Downtown Smithfield each year for country ham and sweet potato foods, entertainment, a barbecue cook-off, vendors, and fun for the entire family.  With such a large event, there are many things that must be considered in determining a reschedule date. 
"Rest assured, we will share information as it becomes available," stated Edwards.  "In the meantime, we hope that everyone will join us in Downtown Smithfield at our events scheduled later in the spring and into the summer, and that the community continues supporting our small businesses in an effort to keep #Smithfield Strong."
The Ham & Yam Festival is organized by the nonprofit Downtown Smithfield Development Corporation.  All questions should be directed to DSDC Executive Director Sarah Edwards at 919-934-0887.

Upcoming Events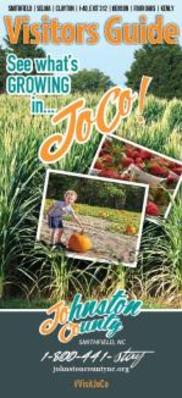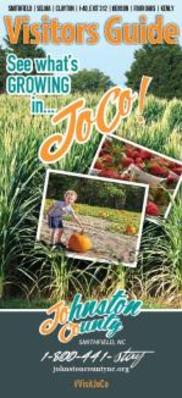 Get your free Visitors Guide today to learn about Johnston County and all it has to offer!
Get the Guide

Sign up for our Event Newsletter