As a new member of the Classic Movie Blog Association, we are thrilled to participate in our first CMBA sponsored blogathon, "Classics for Comfort."
Our blog focuses exclusively on the life and legacy of Ava Gardner. Over the course of her 45-year career, she made films in nearly every genre, but the bulk of her work in front of the camera errs on the side of the dramatic. With that in mind, we decided to mine Ava's filmography for more light-hearted fare.
Here are five Ava Gardner films perfectly designed to lift your spirits and bring a smile to your face. We've presented these films in chronological order and included some images and artifacts from our collection.
Ghosts on the Loose (1943)
For her first five years under contract at Metro-Goldwyn-Mayer (MGM), Ava Gardner performed largely in small, often uncredited roles. An exception to this rule is her role as Betty in the 1943 Monogram Pictures release called Ghosts on the Loose.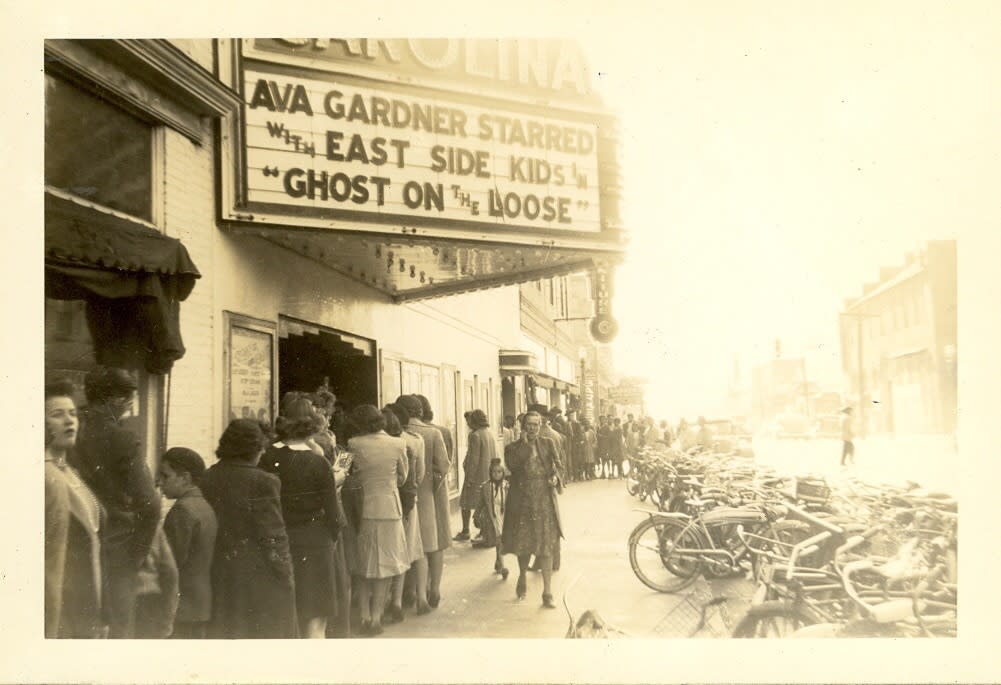 The family-friendly film about a haunted house featured Bela Lugosi and marked the fourteenth production starring the East Side Kids, a group of street-smart boys who often found themselves in comedic situations. The movie, which took only seven days to shoot, received mixed reviews. The June 14, 1943 issue of Film Daily, had this to say about Ava's performance, "The leading lady Ava Gardner, is as lovely - and in a few short scenes - seems as talented as almost any of the younger crop of glamour gals in town."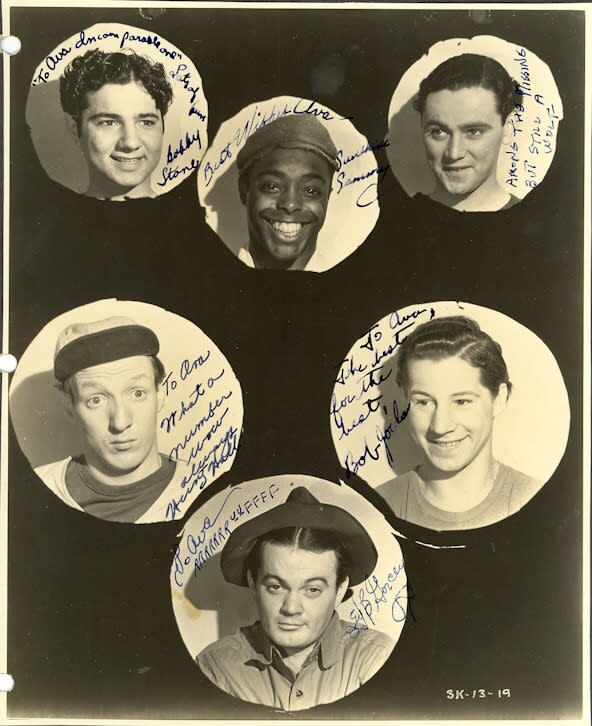 One Touch of Venus (1948)
Ava's career began to soar in 1946, when she was loaned to other studios for two films noir – Whistle Stop and The Killers. These two vehicles cemented Ava's status as a femme fatale and a viable leading lady. After two more dramatic films in 1947, The Hucksters and Singapore, Ava was cast as Venus, the Goddess of Love in a charming romantic comedy from Universal Pictures, One Touch of Venus.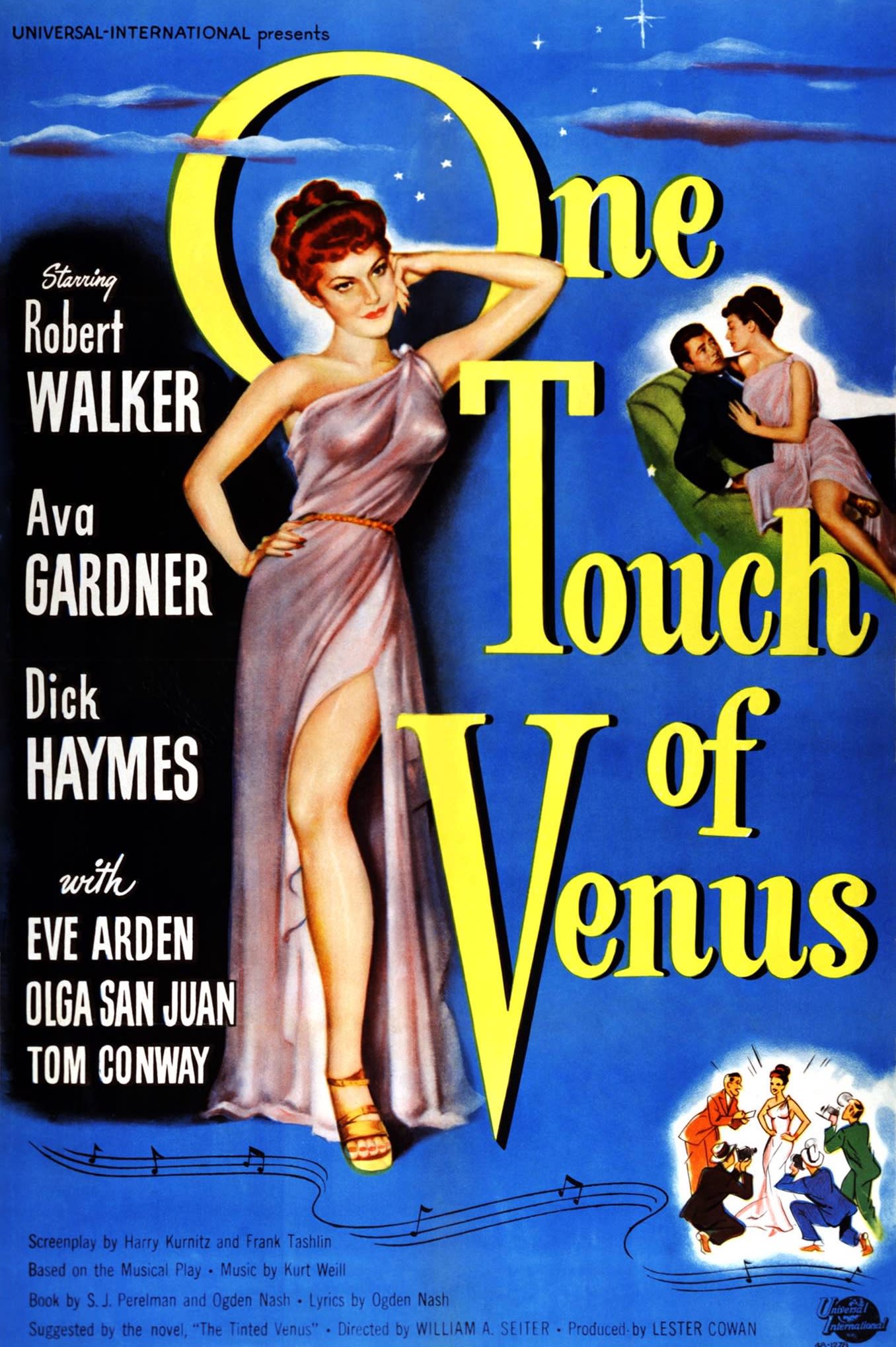 Based on a Broadway musical starring Mary Martin, the film adaptation of the work replaced much of the original score and expanded the comedic and romantic elements of the story. In addition to Ava, the film's cast included Robert Walker, Dick Haymes, and the always delightful Eve Arden. While most of the actors did their own singing, Ava's voice was dubbed by big band singer Eileen Wilson. The film's plot about a department-store window dresser and a statue that comes to life, inspired the 1987 film Mannequin.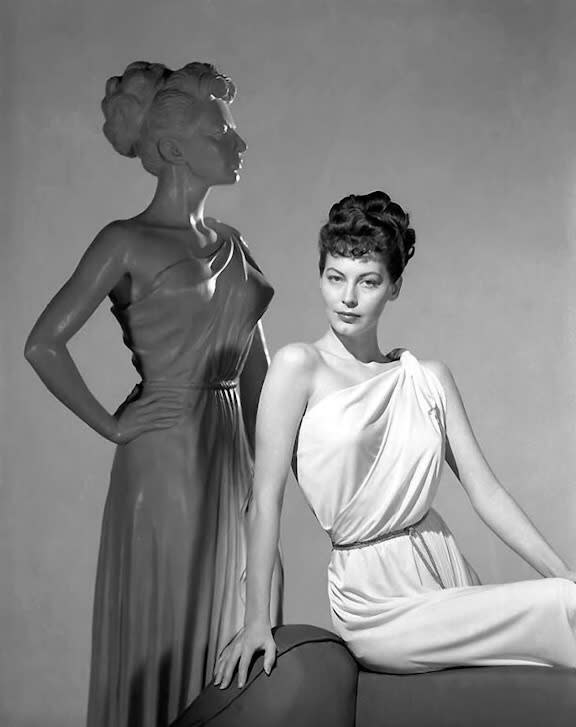 The Band Wagon (1953)
Considered by many to be one of the best productions from the Golden Age of Musicals, The Band Wagon is a complete joy from beginning to end. Starring Fred Astaire as an aging star longing to reinvigorate his career and Cyd Charisse as a prima ballerina hoping to expand her audience, the film is a comedic, behind-the-scenes look at the making of a Broadway musical.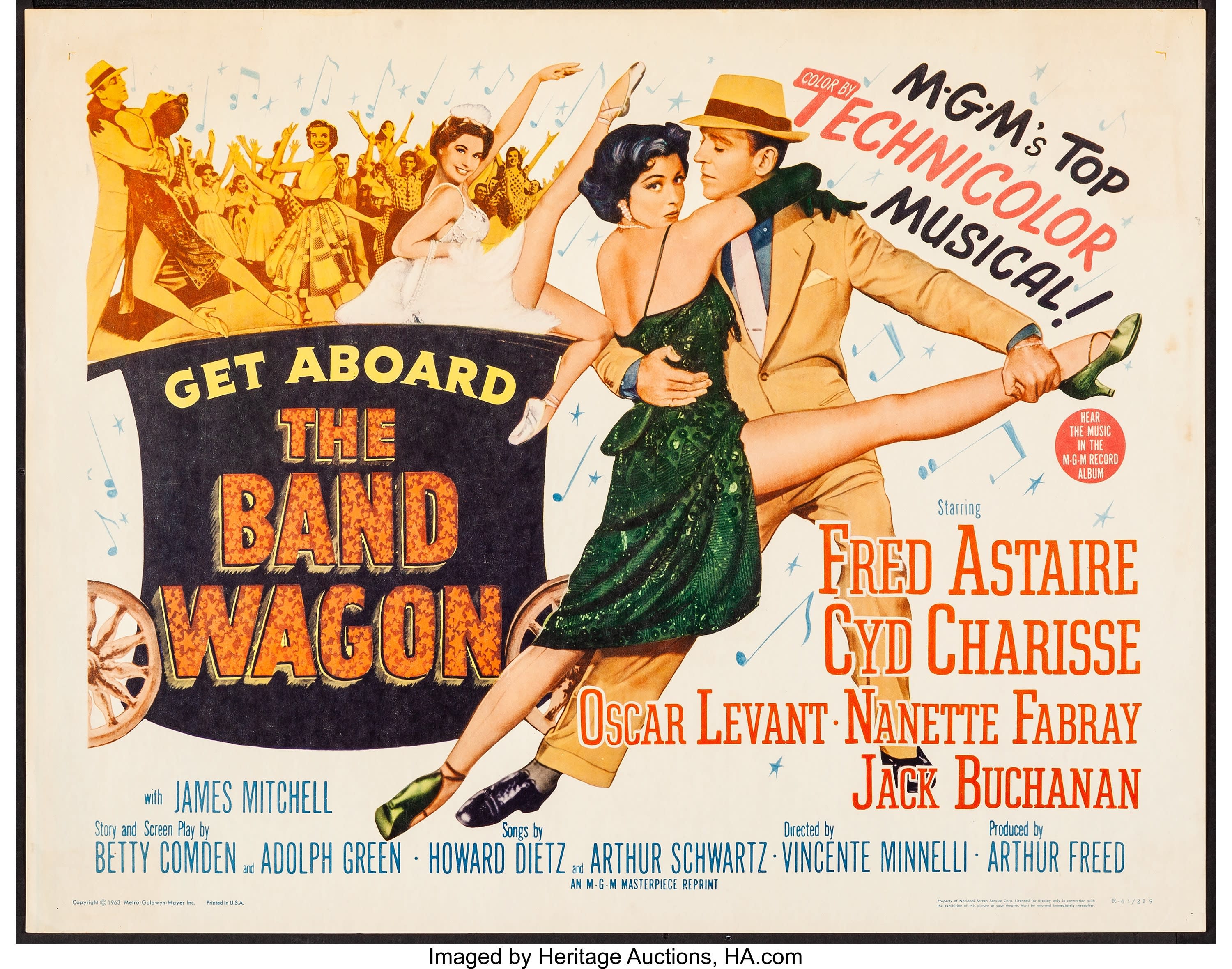 Fresh off a string of hit films like Show Boat (1951) and The Snows of Kilimanjaro (1952), Ava was asked by MGM to make a cameo as herself in The Band Wagon. While she only graces the screen for a few minutes, her amusing scene is incredibly memorable and helps establish Astaire's character.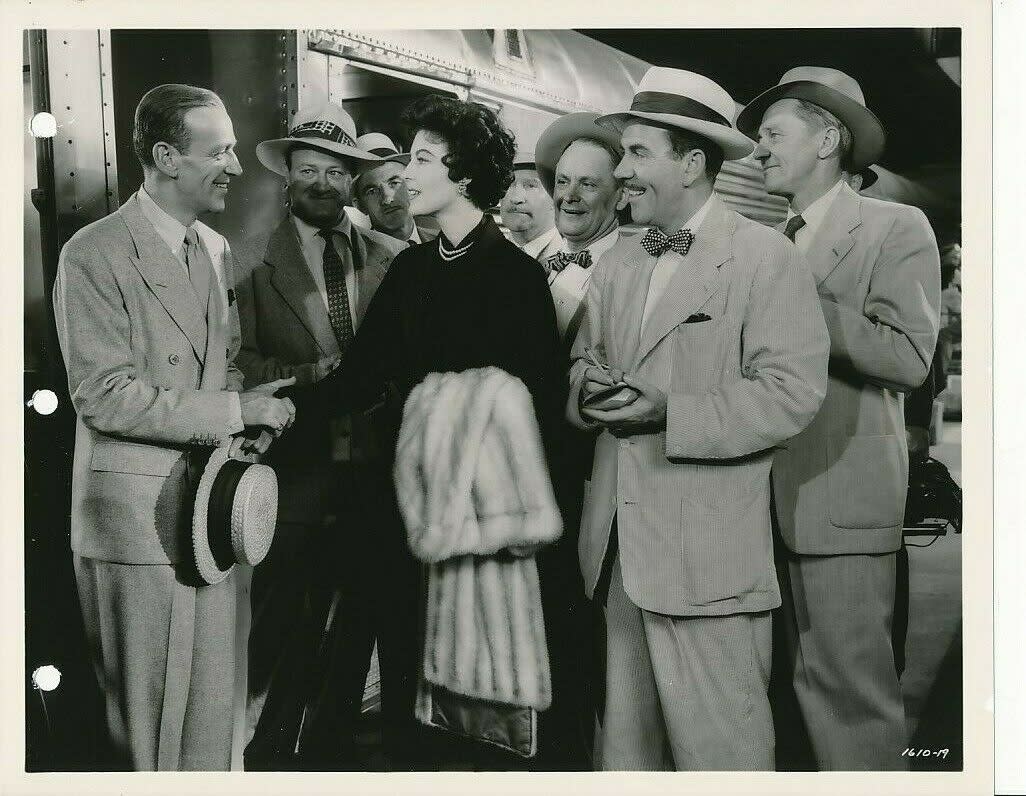 Mogambo (1953)
As a child growing up in rural North Carolina, Ava loved going to the movies with her family and friends. Her mother Mollie's favorite star was Clark Gable, and they never missed a chance to see his films when they came to town.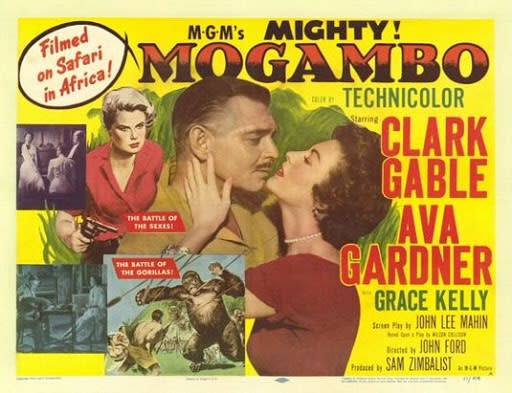 After watching Gable and Jean Harlow light up the screen in Red Dust (1932), ten-year-old Ava vowed she would one day star in a picture with her mother's screen idol. The dream became a reality when Ava landed in Hollywood. During her time under contract at MGM, Ava costarred with Gable in three films, The Hucksters (1947), Lone Star (1952) and, most notably, Mogambo (1953). Unfortunately, Ava's beloved mother passed away in 1943 so she never had the chance to see her daughter work with Gable.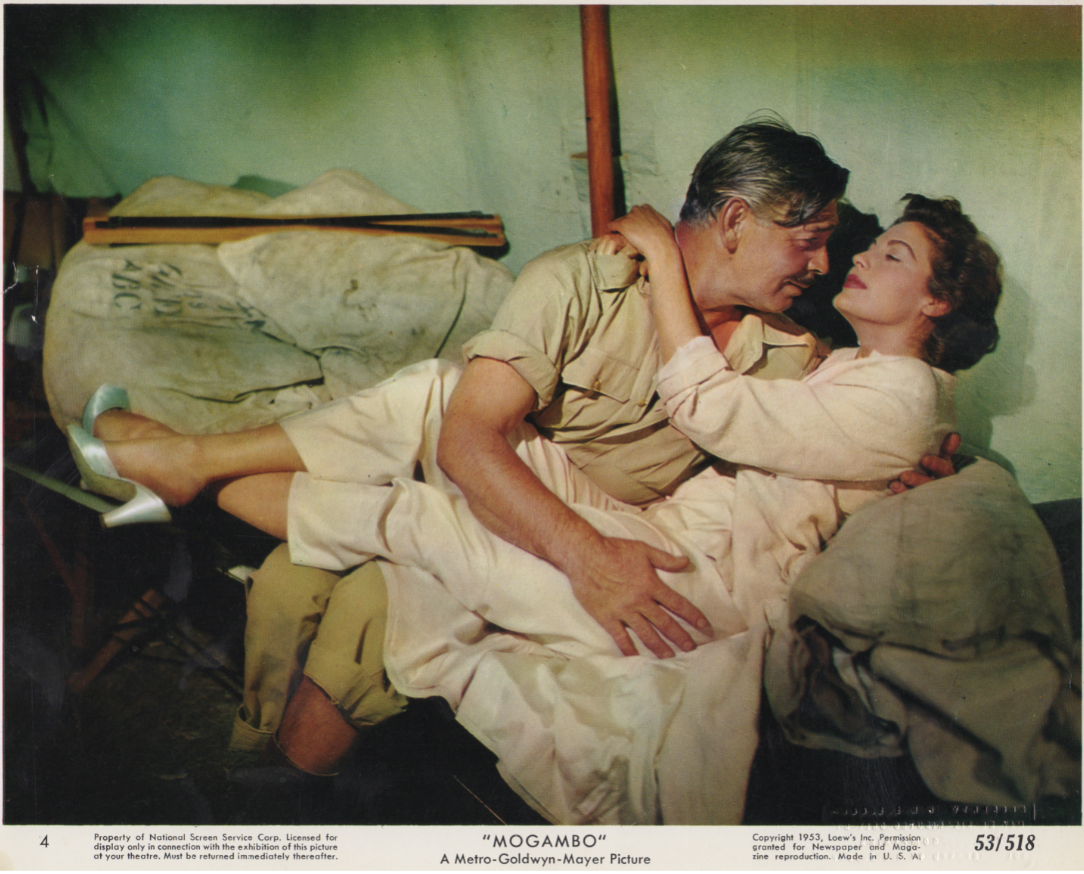 As if fate had played a hand, Mogambo was a remake of Red Dust with Ava taking on the part originated by Harlow. The film, directed by John Ford and also costarring Grace Kelly, tells the story of a romantic love-triangle during an African safari. Ads for the film used taglines like "BATTLE OF THE SEXES" and "BATTLE OF THE GORILLAS." In her role as Eloise "Hone Bear" Kelly, Ava received stellar reviews and her only Academy Award nomination for Best Actress in a Leading Role.
The Little Hut (1957)
While not as successful as her other films of the period, The Little Hut has slowly developed a cult following. Shot over six weeks in England and Italy, the movie pairs Ava Gardner with Stewart Granger, David Niven, and her real-life, on-again-off-again beau Walter Chiari. In her book Ava: My Story, Ava described the film's plot as "the four of us stranded on a desert island, thinking about sex but not, the production code being what it was, doing very much about it."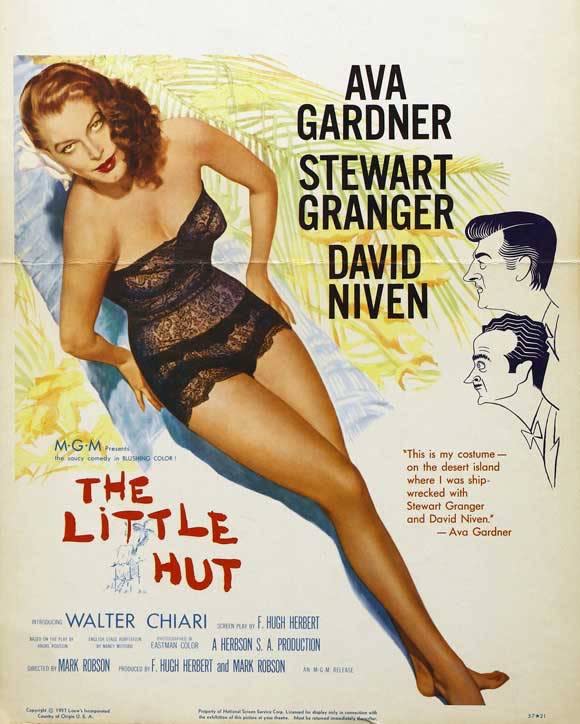 The film was adapted from the 1947 French play La petite hutte by André Roussin. The production code intervened as the screenplay was being developed and the original story of an extramarital affair run amok was changed to mere suggestions and innuendo. Despite this interference, the resulting romantic comedy has lasting appeal.