Beautiful Vineyards & Tasty Wines Await You
Learn more about our vineyard owners Bob Hinnant and Lane Gregory and their award-winning wines. Their families have been farmers in Johnston County for more than 50 years and their stories are as unique as their wines. Both offer wine tastings, so sample the wines and make your own personal notes because, after all, wine tasting is as personal as wine making.
Both vineyards offer pick-your-own grapes during harvest season and the vineyards are beautiful backdrops for any bride's special day! Our wineries host events all year round, and the scenery changes with the seasons, so we encourage you to return often!
Click these beautiful photos for information on visiting our vineyards!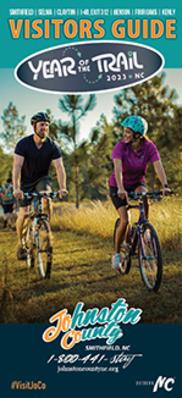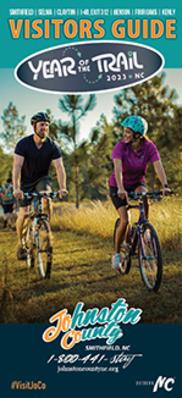 Get your free Visitors Guide today to learn about Johnston County and all it has to offer!
Get the Guide

Sign up for our Event Newsletter