Get Outside the City for Farm Fun
Agriculture in Johnston County defines our heritage and continues to be a way of life for many families.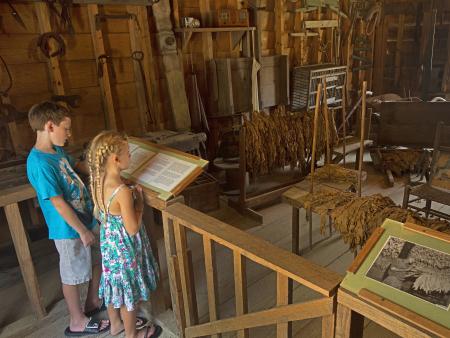 For over 200 years, local farm families have been living off the land, growing row crops, and harvesting turpentine, cotton, and tobacco. In just the past ten years, local farmers have discovered the educational and entertainment value of their farms. Visitors to farms are enjoying activities like corn mazes, farm tours, and hayrides, while also learning about farm life. This choice of travel has become referred to as "agritourism".
In 1983, Kenly community leaders thought that travelers who stopped along the interstate would enjoy seeing how farmers made a living. They found out they were right!
They offered guided tours to local farms where hard-working farmers took some time from their day to give a tour. The farmers explained many key factors in their daily life. These included how crops were rotated, what equipment they used to harvest the crops, and the history of their family farm. 
Experiencing our farms throughout the year

From this idea the Tobacco Farm Life Museum opened in 1986 with the exhibit hall and restored farmstead. The farmstead includes sleeping quarters, a detached kitchen, tobacco barn, pack house, and blacksmith shed. This museum is one of only a few in North Carolina.
For on-farm fun you have several unique options to choose from. Smith's Nursery and Strawberry Farm is open year round with a coffee shop and farm stand. They have several pick-your-own seasons including strawberries, blueberries, blackberries, and pumpkins. Sonlight Farms is open every Saturday in October for corn mazes, pedal carts, hayrides, and more!
Another highlight, Boyette Family Farms, is a wheat farm that transforms into the Clayton Fear Farm in September. For the holidays they offer hayrides to enjoy Christmas Lights on the Neuse River starting mid-November.


Shop local and support local farms
Johnston County has several farms where you can pick your own strawberries, blueberries, or blackberries. The fruit you pick yourself somehow tastes even sweeter, and adds a great personal touch to desserts shared with others. And throughout the county you will find farm stands, locally made products, and farm markets giving you that direct buying experience -- knowing where our food is grown and supporting local farmers is a great thing!
Whether you visit in Spring, Fall, or any month between, our farms and farmers would love to welcome you.
Click here for more information about Agritourism Venues in the county. We hope you visit and learn about our county's heritage!
Agritourism Events This Week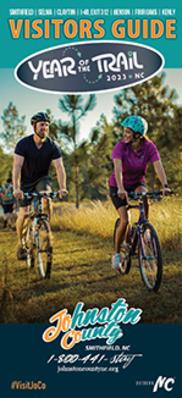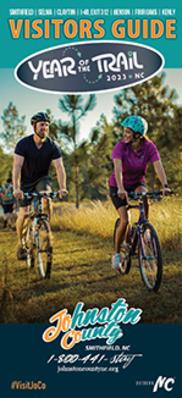 Get your free Visitors Guide today to learn about Johnston County and all it has to offer!
Get the Guide

Sign up for our Event Newsletter