The holiday season is upon us once again with Thanksgiving only a few days away and then 32 days till Christmas! As we start to return to gatherings with our friends and family, let the Museum help you find the perfect gift for classic movie fans in your life. The Ava Gardner Museum Gift Shop has unique and one-of-a-kind gifts for film buffs and Ava fans alike.
Buying from our gift shop also supports our mission to preserve our collection of priceless artifacts relating to Ava's career and private life, and to share Ava's story through exhibits, physical and virtual. Find some highlights of our gift shop below and browse the full shop online or in-person at our store inside the Ava Gardner Museum. Stay tuned as some of the items seen below will be added and restocked soon!
For Classic Film Fans:
For film fans of all ages, a classic film on DVD or Blu-Ray is a perfect gift. We have a variety of films including Ava's acclaimed performances in The Killers, Mogambo, The Barefoot Contessa, and many more classic films.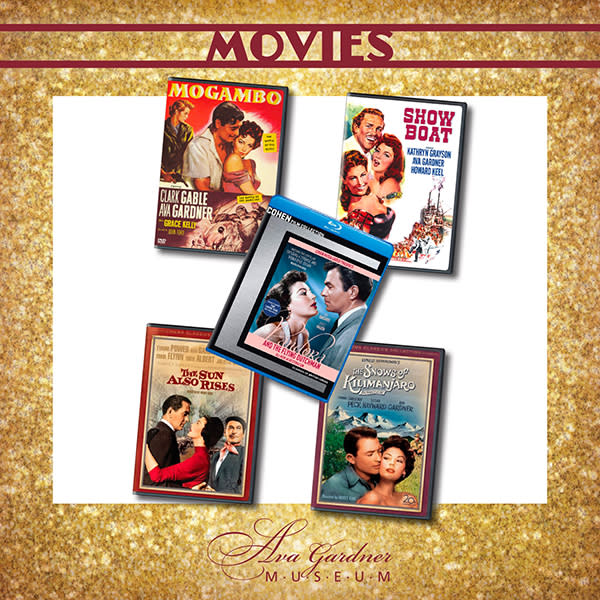 For the budding Ava fans, an Ava Gardner Museum coloring book or stuffed corgi, Ava's favorite dog, will ignite their love of classic films.
Books about Ava's life and her Hollywood career make great gifts for the bookworms in your life.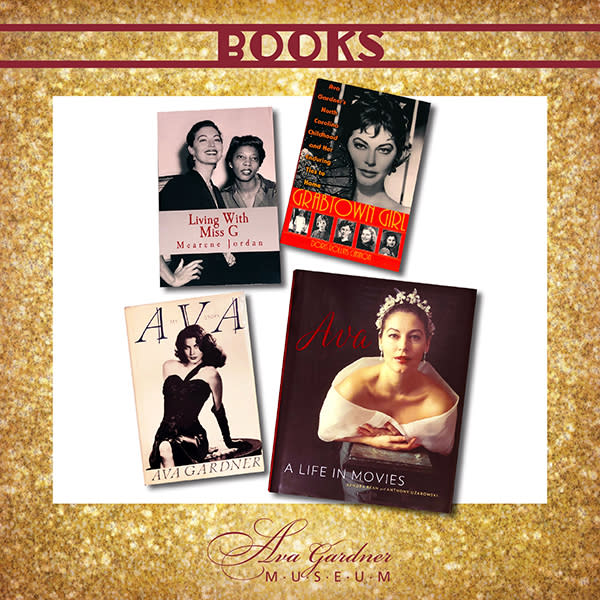 For Ava's Biggest Fans
Outfit the biggest fans in your life with Ava gear they can wear proudly. Apparel, tote bags, and more showcase their love of Ava and classic films.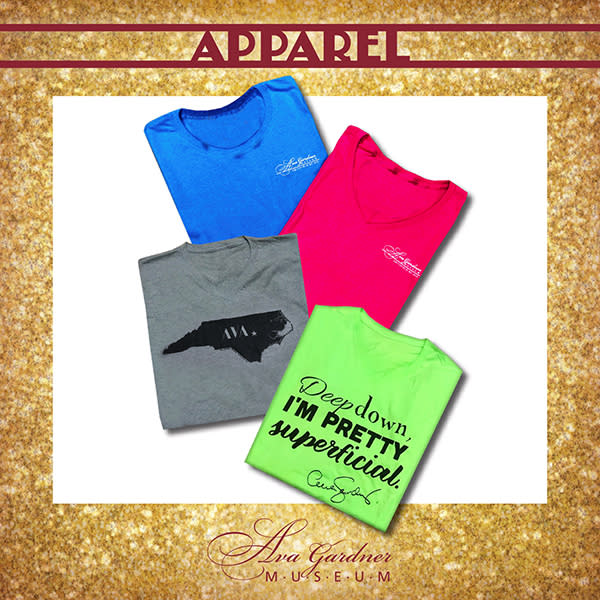 Give the gift of a stunning, one-of-a-kind Ava Gardner ornament so your family and friends can add a dash of Hollywood glamour to their holiday decorations.
A Taste of Home
Our gift shop sells Gardner Family recipe cards. Share a taste of Ava's home state with these unique gifts.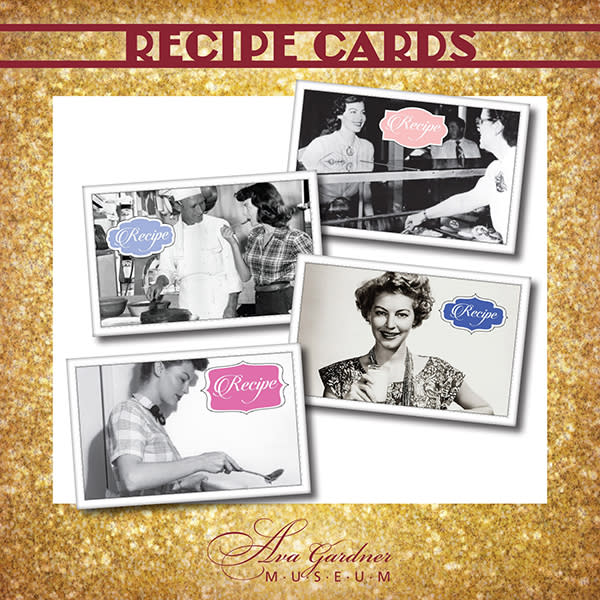 Stocking Stuffers
For those who deserve more than a lump of coal, fill their stockings with Ava swag. Bookmarks, notecards, magnets, beverage tumblers, and more all make great stocking stuffers.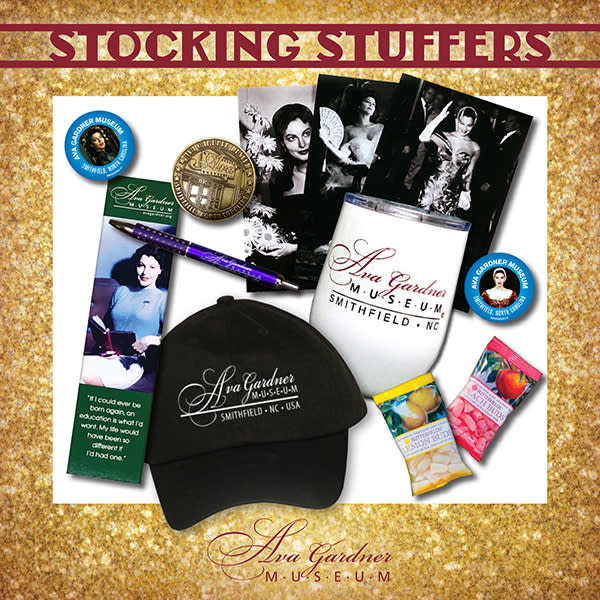 Ava Advocate Program – The Gift that Keeps Giving
For the biggest Ava film fans in your life, consider gifting membership in the Ava Advocate Program. Membership includes free admission to the museum for a year, a 15% discount in the gift shop, and the 2022 Ava Gardner Museum Calendar (coming soon), celebrating Ava's 100th birthday in December 2022 with images of Ava through the years.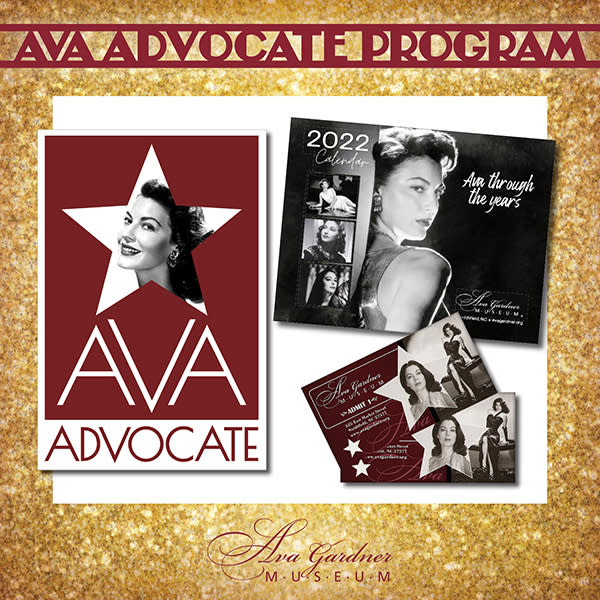 Or consider honoring the film fan in your life by making a donation in their name to the Ava Gardner Museum.
Virtual Offerings
Last year, we launched our first virtual program. Since then, we've expanded our virtual offerings to include virtual exhibits and Ava Chats, our in-depth conversation series with special guests. Gift a classic film fan (or yourself) with admission to one of our virtual exhibits or take in one of our deep-dive conversations with an episode of Ava Chats. Get a close-up view of the artifacts currently on display at the Museum (plus extra features, video clips, and more) or hear an interview with Ava Gardner's great-niece from the comfort of your own home. A great gift for those who cannot visit the Museum or those who want to take a deeper look into the Museum!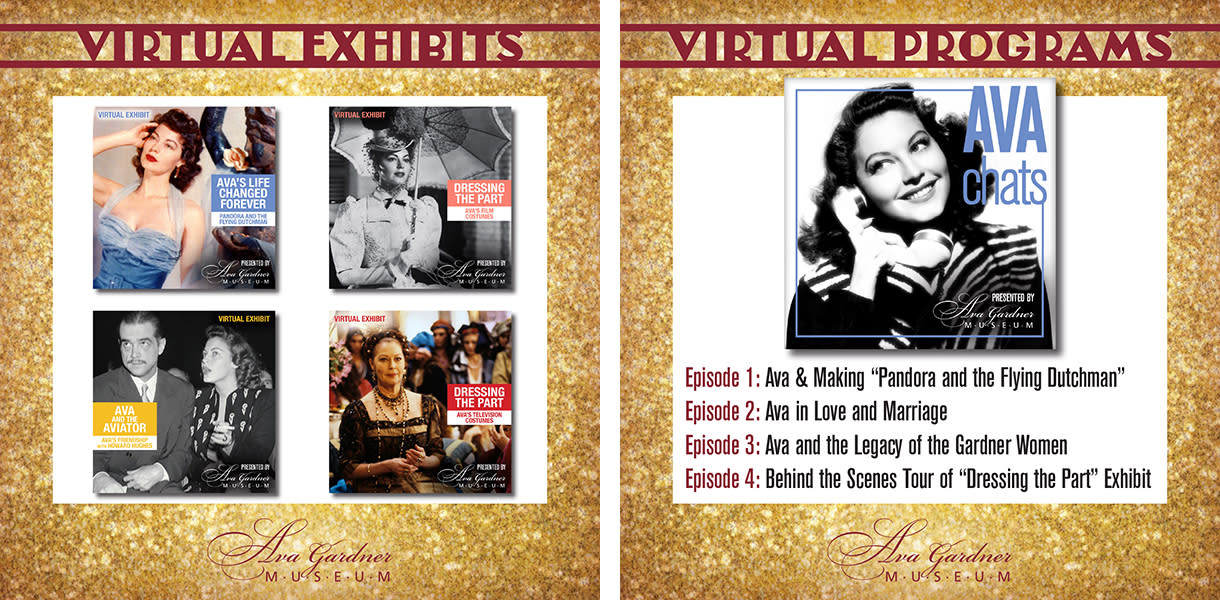 In-Person Exclusives
In addition to all of the great gifts available in our online gift shop, we also have some items exclusively available for in-person purchase only at our Museum store in Smithfield, NC – including the four unique wines in the Ava Gardner Signature Wine Collection.
For more gift ideas, browse our online gift shop or stop by and shop at the Museum!