Ava Gardner was a Southern woman through and through. In her autobiography she talks about food & family and brags about her mother's cooking.
"The kitchen…always looked as though a hurricane had just swept through it. But out of that mess came the most wonderful food. Her cooking was really the result of knowledge handed down from mother to daughter for generations." – Ava Gardner on her mother's cooking in Ava: My Story.
Ava was a great cook herself and had many cookbooks in her library. In honor of the holiday season we are sharing Ava's personal recipe for her holiday cheeseball. The recipe is written on the back of a photograph displaying a painting of Ava. Ava had a habit of writing notes on any available piece of paper.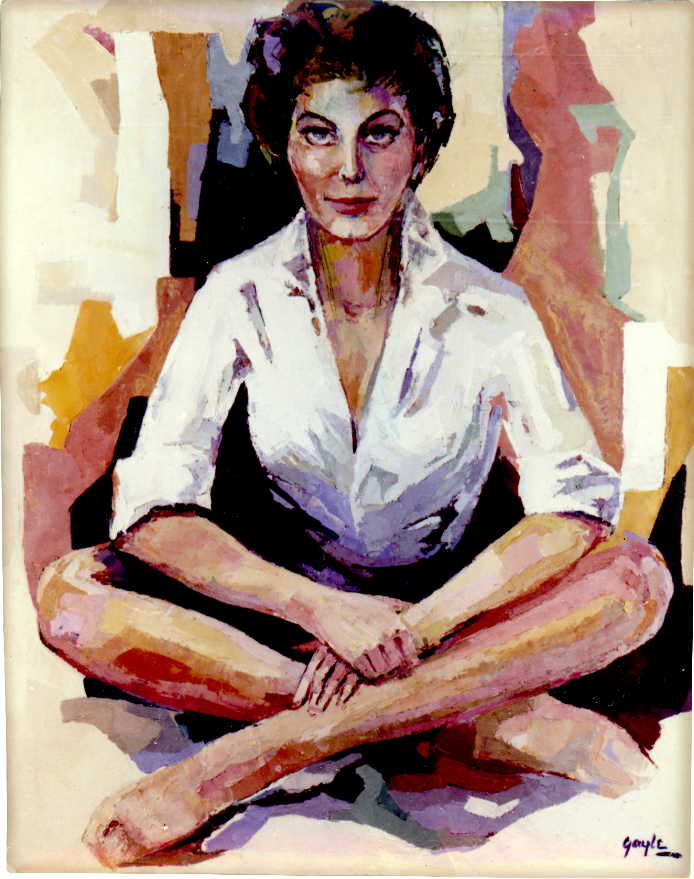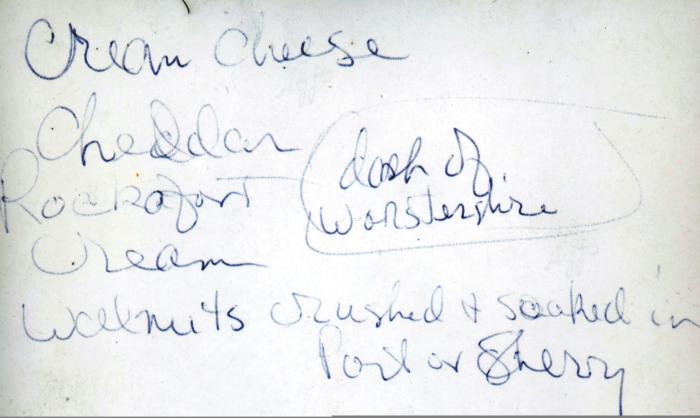 Handwritten recipe for Ava's Holiday Cheeseball.
Ingredients:
1 large package cream cheese
5 oz Roquefort Cheese
5 oz soft cheddar cheese
1 tsp. Worcestershire sauce
1 cup crushed walnuts (soaked in port or sherry)
Leave cheeses out a couple of hours before preparation so they can be mixed easily. Mix all ingredients together (except nuts), blend well. Add ½ cup chopped walnuts and mix again. Form into a large ball and place in fridge overnight or all day. Half an hour before serving, remove from fridge and roll in remaining walnuts. Serve with crackers and/or raw vegetables.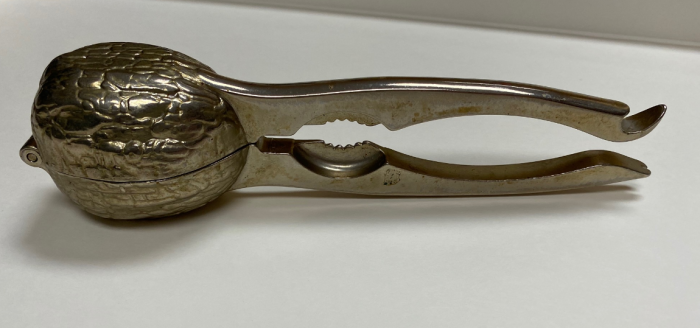 A silver nutcracker used for cracking walnuts. This item once belonged to Ava Gardner and was donated to the museum by Ava's niece, Mary Edna Grantham. Ava may have used it to prepare the walnuts needed for the holiday cheeseball recipe above. 
Ava Gardner Museum board member Lora Stocker recently joined Karie Bible for an episode of Hollywood Kitchen featuring Ava's holiday cheeseball recipe. Watch how they made the recipe while learning more about Ava, her love of cooking, and the Ava Gardner Museum. You can find complete episode information here or watch the episode below. 
Want more of Ava's family recipes? Check out the Cooking With Ava digital recipe cards on our blog or the recipe cards available in our gift shop! These recipes, straight from the Gardner Family kitchen, include some of Ava's Southern favorites.