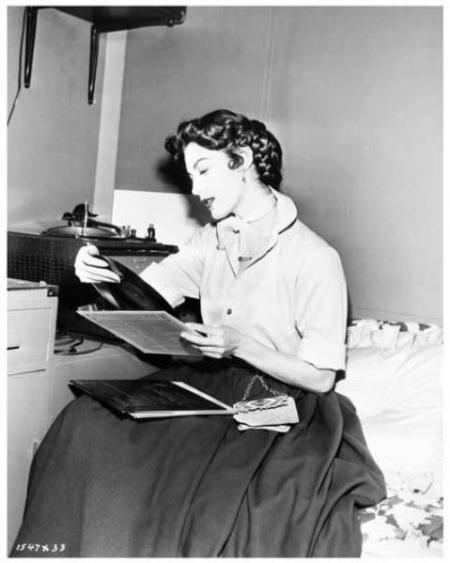 The Ava Gardner Museum joined TCM in celebrating Jazz in Film in June by sharing songs by artists in Ava's personal record collection, many of whom were also featured in the films that aired during the TCM Spotlight. Now we have gathered all of these songs, plus many more from Ava's record collection, into Ava's Playlist, available on Spotify and YouTube.
Ava was a lifelong music lover who really enjoyed big band music, and she came to love flamenco after spending time in Spain. Ava spent a lot of time in jazz clubs and with her musician husbands. She also was a talented singer in her own right and her voice appears in several of her films. The Ava Gardner Museum is now the custodian of Ava's extensive personal record collection. Read more about Ava's love of music in a recent blog post here.
Below are a few of the highlights we shared last month, featuring artists in Ava's record collection.