Ava Gardner made fewer films in the 1970s and 1980s, preferring her quiet life in London to any film set. In the 1980s, she briefly worked on the small screen, predominantly in television movies and miniseries, though she did also appear in seven episodes of the long-running primetime soap opera Knots Landing. Her choices in television work mirrored those she made in many of her later films, showing her preference for character roles and location work over projects shot in Hollywood.
In all of her television roles, she was sought out for her status as a Hollywood icon. The directors she worked with marveled at her professionalism and skill on set. Her last completed project, the television movie Harem, was released in 1986. She also shot a pilot for one other television project, Maggie (1986). Although it was not picked up to series, Maggie later aired as a TV special.
A.D. – Miniseries (1985)
The biblical epic A.D. cast Ava in the role of Agrippina, the mother of Emperor Nero. Set in the time period just after Jesus' death, the miniseries takes place during the Roman Empire and follows the Biblical events of the book of Acts.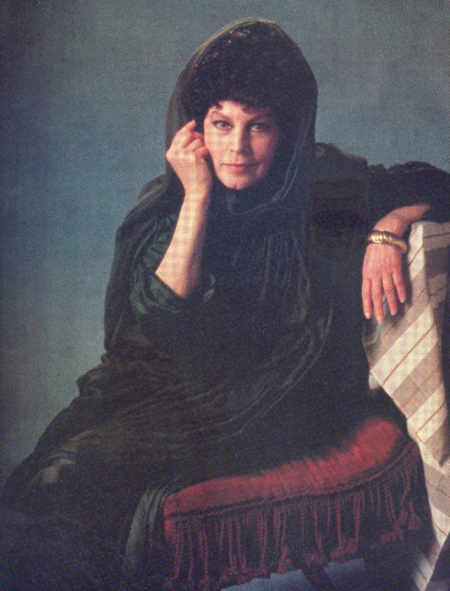 Ava in her role as Agrippina in A.D.
The series' title stands for "Anno Domini" which is Latin for "in the year of our Lord." The miniseries was adapted from the novel The Kingdom of the Wicked by the prolific English writer and composer Anthony Burgess. The teleplay covered the Acts of the Apostles in the decades after Jesus' death, chronicling his disciples' lives during the reigns of several Roman emperors.