The Ava Gardner Museum has reopened to in-person visitors after a water break caused flooding in the Museum in January 2021. Standing water affected almost half of the Museum. While no artifacts or gift shop items were damaged, the Museum required repairs to flooring and walls throughout the Museum gallery. The Museum took the opportunity to make renovations including fresh paint colors and new carpet. We also installed five new exhibits, including two focused on Ava Gardner's costumes from her film and television roles.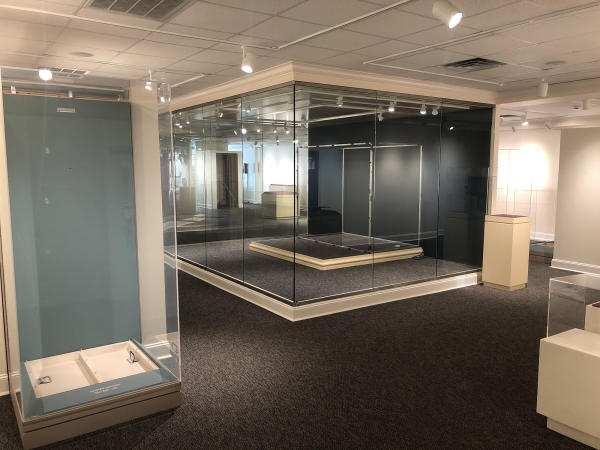 The Ava Gardner Museum's central exhibit case just after repairs and renovations were completed, but before the installation of new exhibits. 
The costumes selected for the new exhibits represent the full breadth of Ava Gardner's acting career, which spanned five decades. Many of these costumes have not been on view in many years and one has never been exhibited. The exhibits include insights into how each film impacted Ava's career while also celebrating the role costume designers have in bringing films to life. Costumes in the new exhibits include those designed by noted designers such as Walter Plunkett (Gone with the Wind, Show Boat, Singin' in the Rain) and Irene Lentz (The Postman Always Rings Twice, Gaslight, The Great Sinner).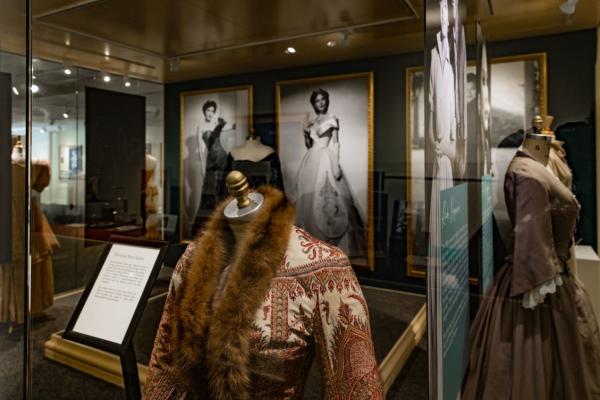 The new exhibit, Ava in Costumes: Dressing the Part, charts Ava's film career through her costumes. 
The other new exhibits include Ava's Personal Fashion, a dress given to Ava by her friend Howard Hughes, and a special family artifact that was present when Mickey Rooney met Ava's mother, Elizabeth "Mollie" Gardner, in North Carolina. The Museum reopened on Saturday, May 22nd and is now open during regular hours. We look forward to welcoming visitors to Smithfield, NC to tour the Museum in person!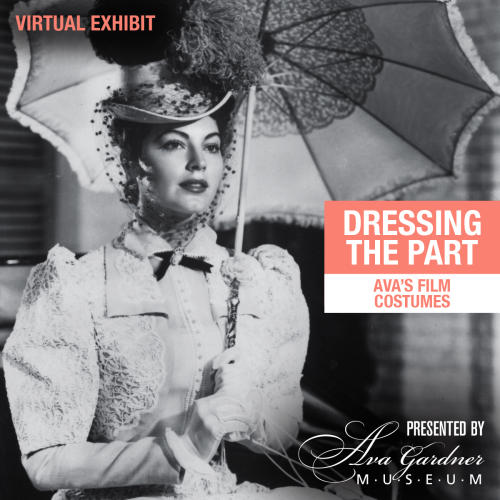 The Ava Gardner Museum has three new virtual exhibits now available in our online gift shop.
However, if you cannot yet join us, we also have three new virtual exhibits in addition to our existing digital offerings. The three new exhibits are based on those currently on display at the Museum; however, the virtual exhibits include additional artifacts, photos, and information, allowing you to go beyond the exhibits and take a deep dive into Ava Gardner's life and career. Exhibit topics include Ava's Film Costumes, Ava's Television Costumes, and Ava's Friendship with Howard Hughes. We also continue to share information about Ava's remarkable life and our vast collection of artifacts on our social media and blog. Our virtual series, Ava Chats, covers topics related to Ava's life and career. Three episodes are now available in our online gift shop. You can view all of our digital and virtual events and exhibits here.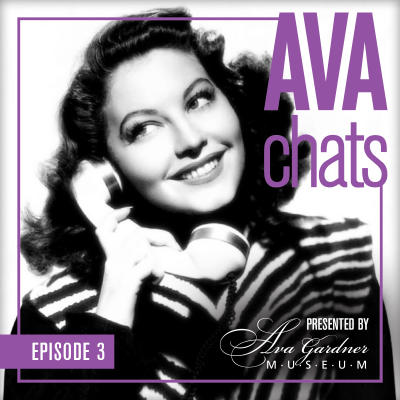 We are currently planning additional episodes of Ava Chats so follow along on our blog and social media to stay in touch. You can also sign up for our newsletter for the latest updates. You can support the Museum by donating, following us on social media, and shopping in our online gift shop. Thank you for your support and patience during our closure. We look forward to engaging with you at the Museum or online! 
Hear all about the museum's new exhibits, virtual offerings, and gift shop features in the below welcome message from Lynell Seabold, executive director of the Ava Gardner Museum: