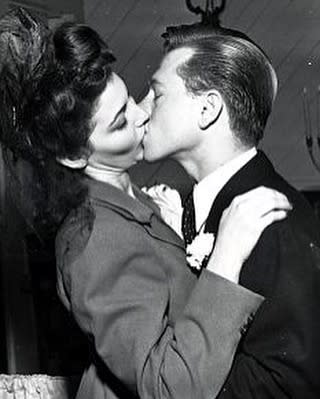 On her second day in Hollywood in 1941, Ava Gardner met a man dressed like Carmen Miranda. Just 5 months later they would be married.
Mickey Rooney was filming Babes on Broadway (1941) when Ava toured Metro Goldwyn Mayer (MGM) Studios for the first time, just after arriving in Hollywood from North Carolina. He introduced himself and even in Carmen Miranda costume and makeup, Ava was flattered. One of the biggest names of the day, Mickey Rooney was charismatic and persistent. After playing hard to get for a while, Ava agreed to a date and it wasn't long until the two decided to marry.
At the time, Ava Gardner was still far from famous, having just arrived in Hollywood, but Mickey Rooney was a hugely popular star with a long list of accolades already. Having started in silent films in 1927 at the age of seven, Mickey had been in the spotlight for over a decade when he met Ava. He had received a special Academy Juvenile Award for his performance in Boys Town (1938) opposite Spencer Tracy and was the first teenager nominated for an Oscar for his leading role in Babes in Arms (1939). He was the lead in one of the most successful and longest running film franchises, the Andy Hardy series, and was the top box-office star for three years, 1939-1941.
Since both Mickey and Ava were under contract with MGM, they had to have the permission of studio head Louis B. Mayer in order to marry. Mayer was worried about how fans would react if one of his biggest stars, Mickey Rooney, who was especially popular in the Andy Hardy movies, was taken off the market.
"Metro owned both of us, and did not look kindly on any change in Andy Hardy's status," is how Ava put it in her autobiography, Ava: My Story. Ultimately Mayer agreed but set some limitations—MGM wanted a quiet, unpublicized ceremony.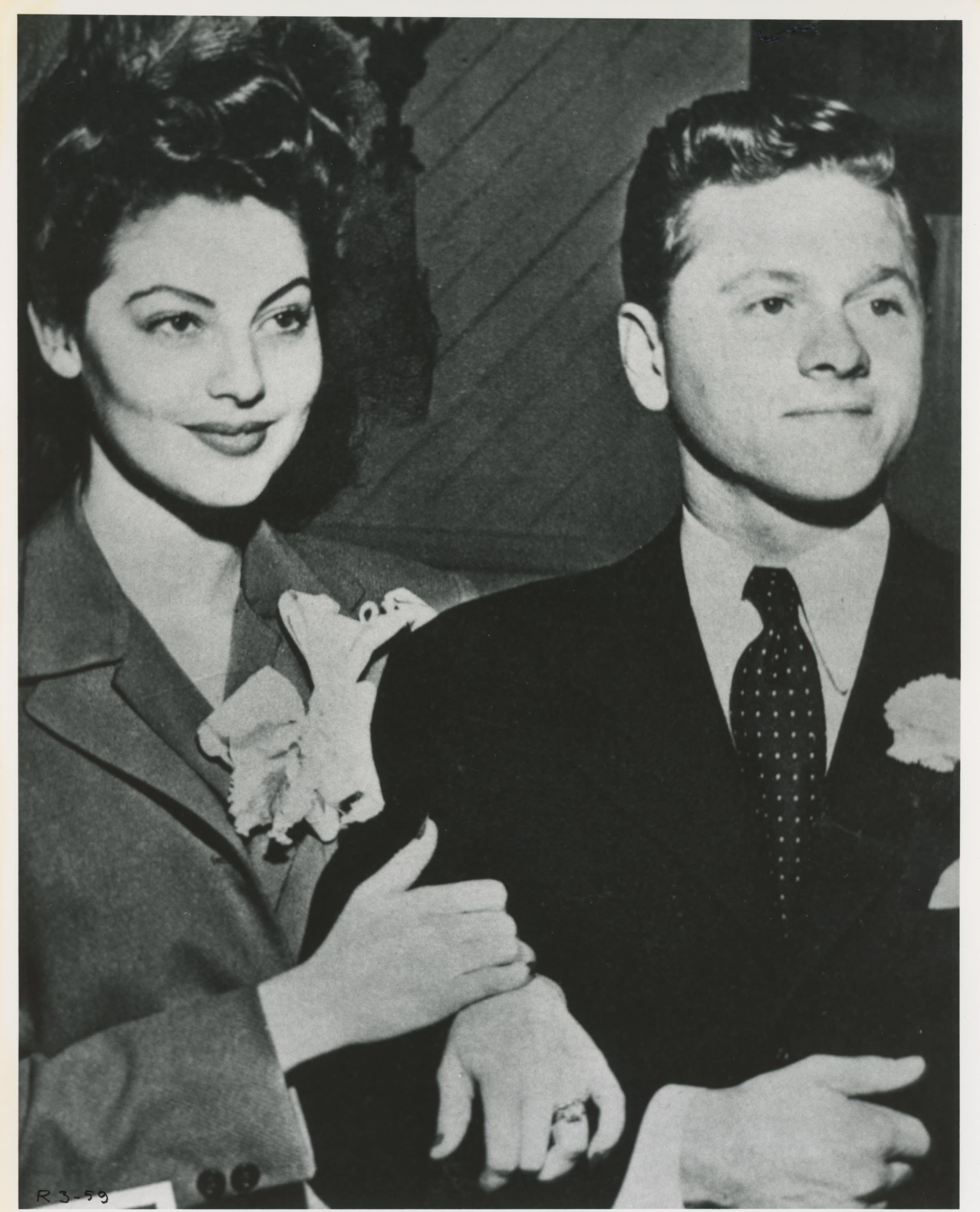 Ava and Mickey on their wedding day.
Ava and Mickey were married in a small white church in Ballard, California on January 10, 1942. Ava wore a blue tailored suit with a corsage of Cattaleya orchids rather than a white wedding gown. She said of agreeing to the small wedding: "it ruined my dream of getting married at a beautiful ceremony dressed in a white wedding gown. I didn't mind missing out on the big wedding, but I did miss the dress."
The only guests present for the small wedding were Ava's sister Bappie, Mickey's parents, and Les Petersen, Mickey's personal publicist.
Of the ceremony, Ava said in her autobiography: "Mickey fumbled with the wedding ring, inscribed "Love Forever," which was probably some kind of portent, given that he racked up eight marriages altogether and I managed another two. No one shed any tears." Mickey and Ava honeymooned at the Del Monte Hotel near Carmel on the Monterey Peninsula.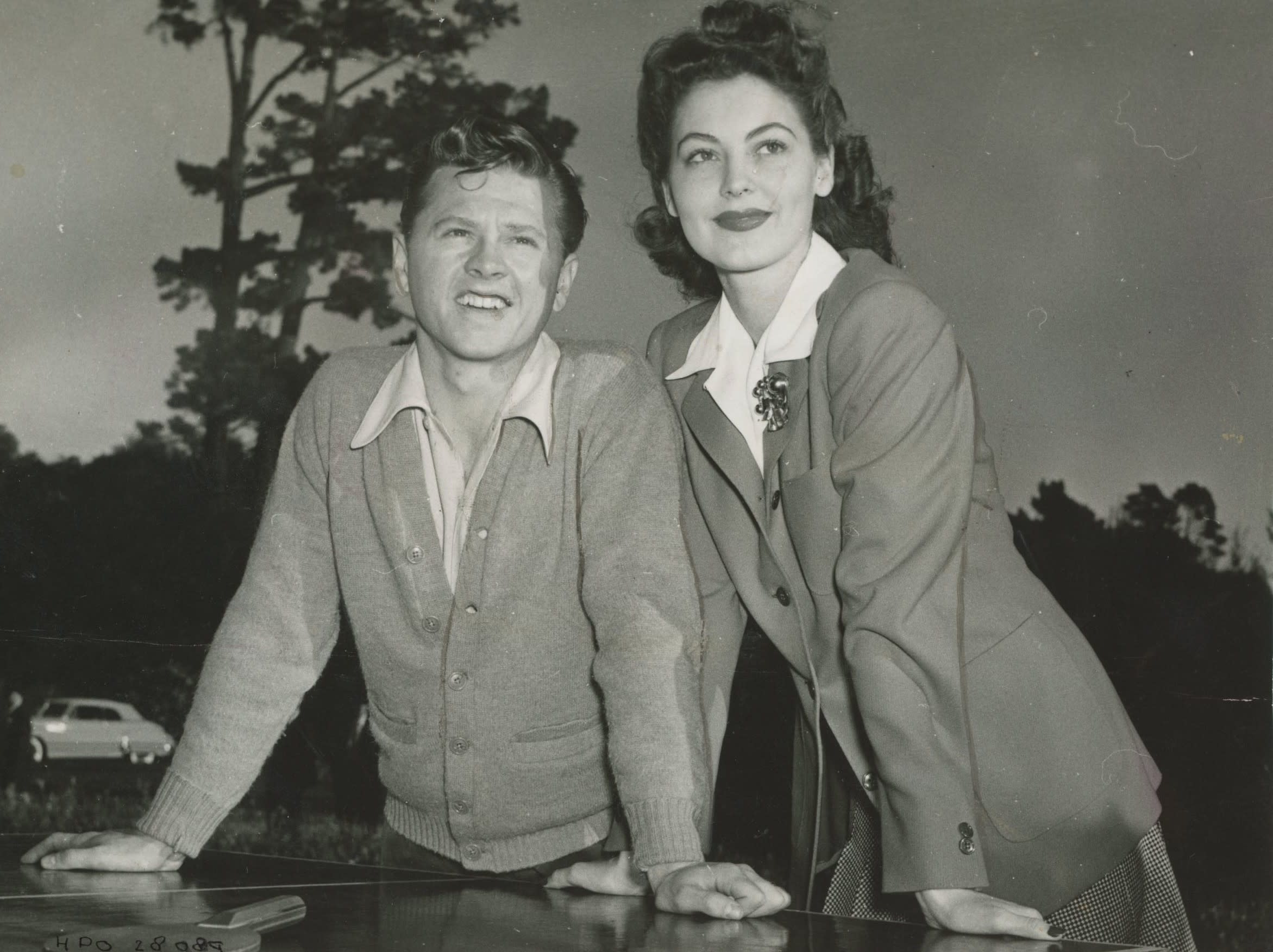 This publicity still, taken shortly after Mickey and Ava married, was used to share the news about their union. The caption read: "Ballard, CA: Mickey Rooney, and his bride, Actress Ava Gardner are shown as they posed for cameramen after they were married in the Santa Ynez Valley Presbyterian Church. There were few persons present at the ceremony." Several publicity photo shoots were done, including one with Ava and Mickey golfing together. These photos were distributed to magazines and other publications, much like stars' relationships make the news today.
Just after their honeymoon, Ava accompanied Mickey on a war bond tour which included stops in Boston, New York, Fort Bragg, and Washington D.C. The new Mrs. Mickey Rooney was still in the very early stages of her career, so it was Mickey who was the star everywhere they went, including when they visited Ava's family while in North Carolina.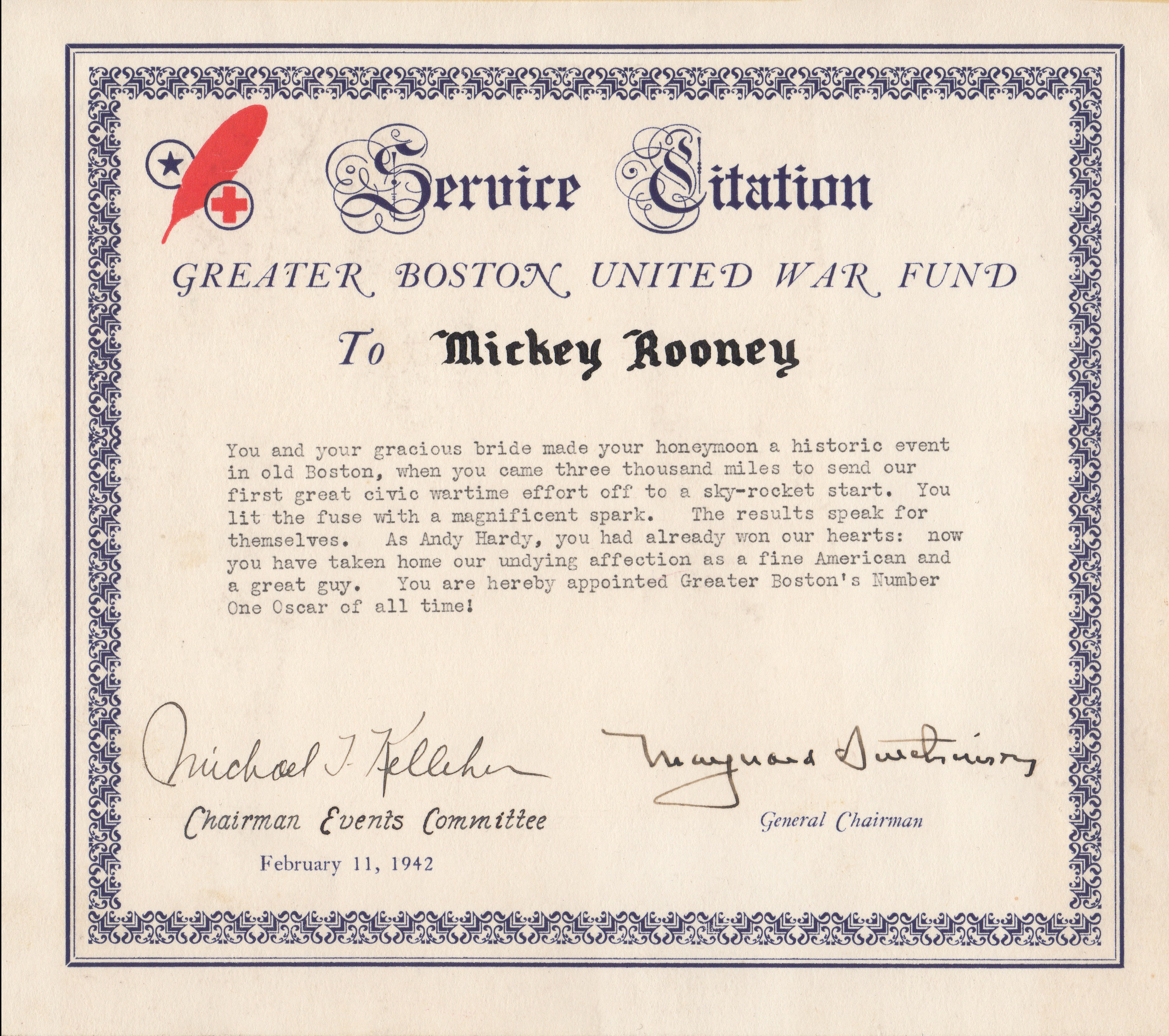 This Service Citation was issued to Mickey Rooney by the Greater Boston United War Fund. It reads in part: "You and your gracious bride made your honeymoon a historic event in old Boston, when you came three thousand miles to send our first great civic wartime effort off to a sky-rocket start." From the Ava Gardner Museum Collection.
"Mama had made herself pretty. She'd got herself dressed to the nines to meet her famous son-in-law…and the house was filled, which couldn't have made Mama happier because she loved people around her. And Mickey liked that sort of situation, too, and in my terms gave the greatest and most heartwarming performance of his life. He entertained Mama, he hugged her, he made her laugh, he brought tears to her eyes. He did his impersonations, he did his songs and dances –it was a wonderful, wonderful occasion for Mama, who we all knew was slowly dying. Although I had loved Mickey from the start, that show he put on moved me beyond words." – Ava: My Story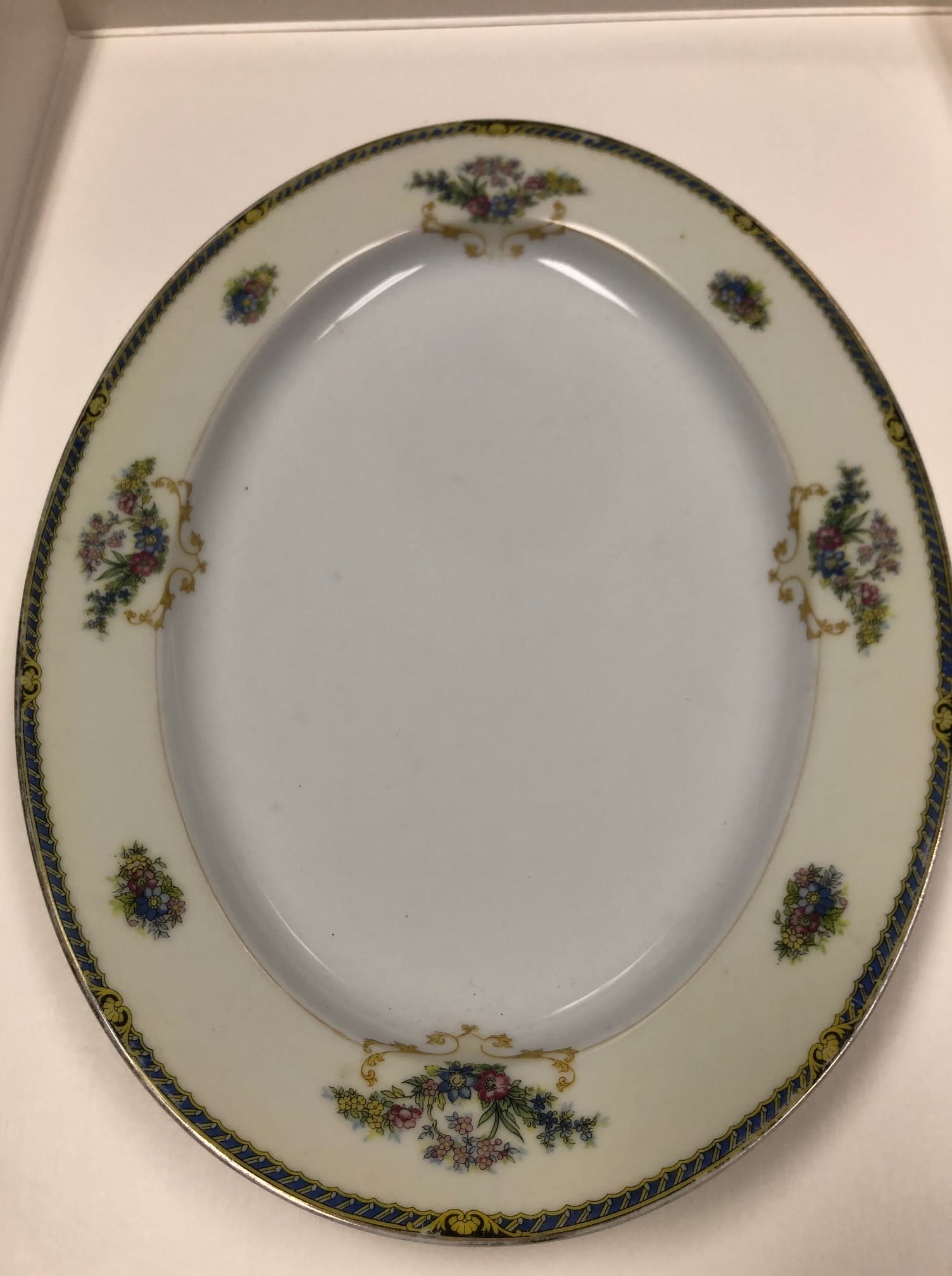 A serving platter belonging to Ava's mother, which was used when Mickey Rooney visited in 1942. The platter is now in the Ava Gardner Museum's collection.
Doris Cannon, one of Ava's biographers, wrote in Grabtown Girl: "Many years later, Ava would say that she loved Mickey when she married him—and she loved him even when she ended their brief union. But she never loved him more than on that day in Raleigh when he made her mother so happy."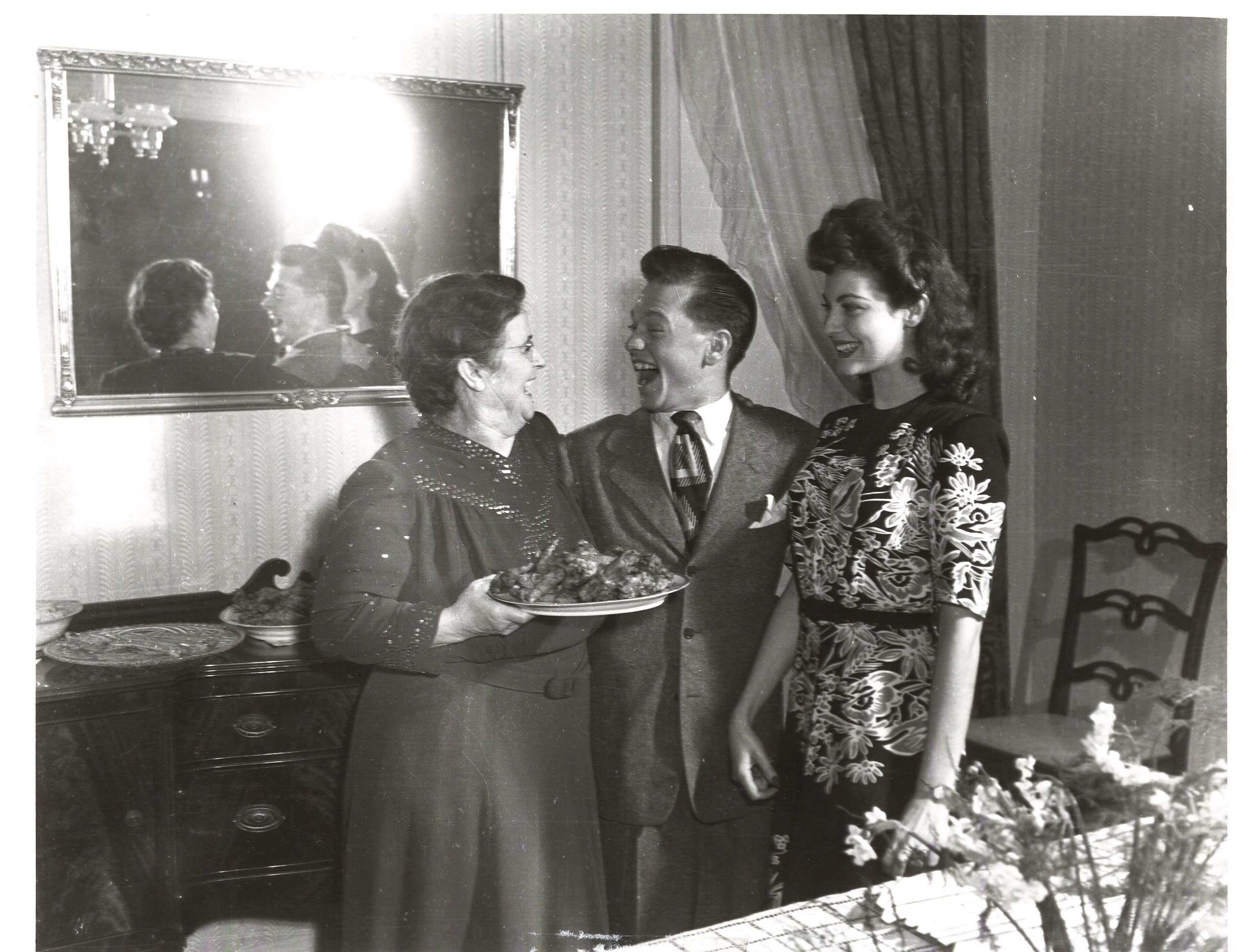 This photo of Ava's mother during Mickey's visit in North Carolina captures the joy of the occasion, and the serving platter used to offer Mickey some southern fried chicken. That platter is now in the Ava Gardner Museum Collection.
Ava Gardner was only 19 when she married Mickey Rooney, 21, and only 20 when they divorced. Ava said of the marriage, which quickly started falling apart, that "neither Mickey or I had so much as a clue as to what [marriage] really meant."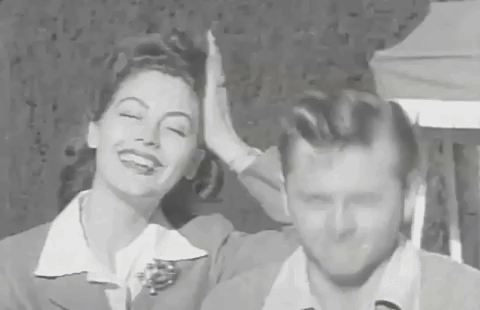 "We were babies, just children, and our lives were run by a lot of other people. We hadn't had a chance." The divorce was final on May 21, 1943, the same day Ava's mother passed away.
The two remained friendly throughout Ava's life. In April 2001, while on tour, Mickey Rooney even visited the Ava Gardner Museum with his then wife Jan Chamberlin Rooney. He also contributed interviews about Ava to the film that the Museum shows to visitors as part of the tour.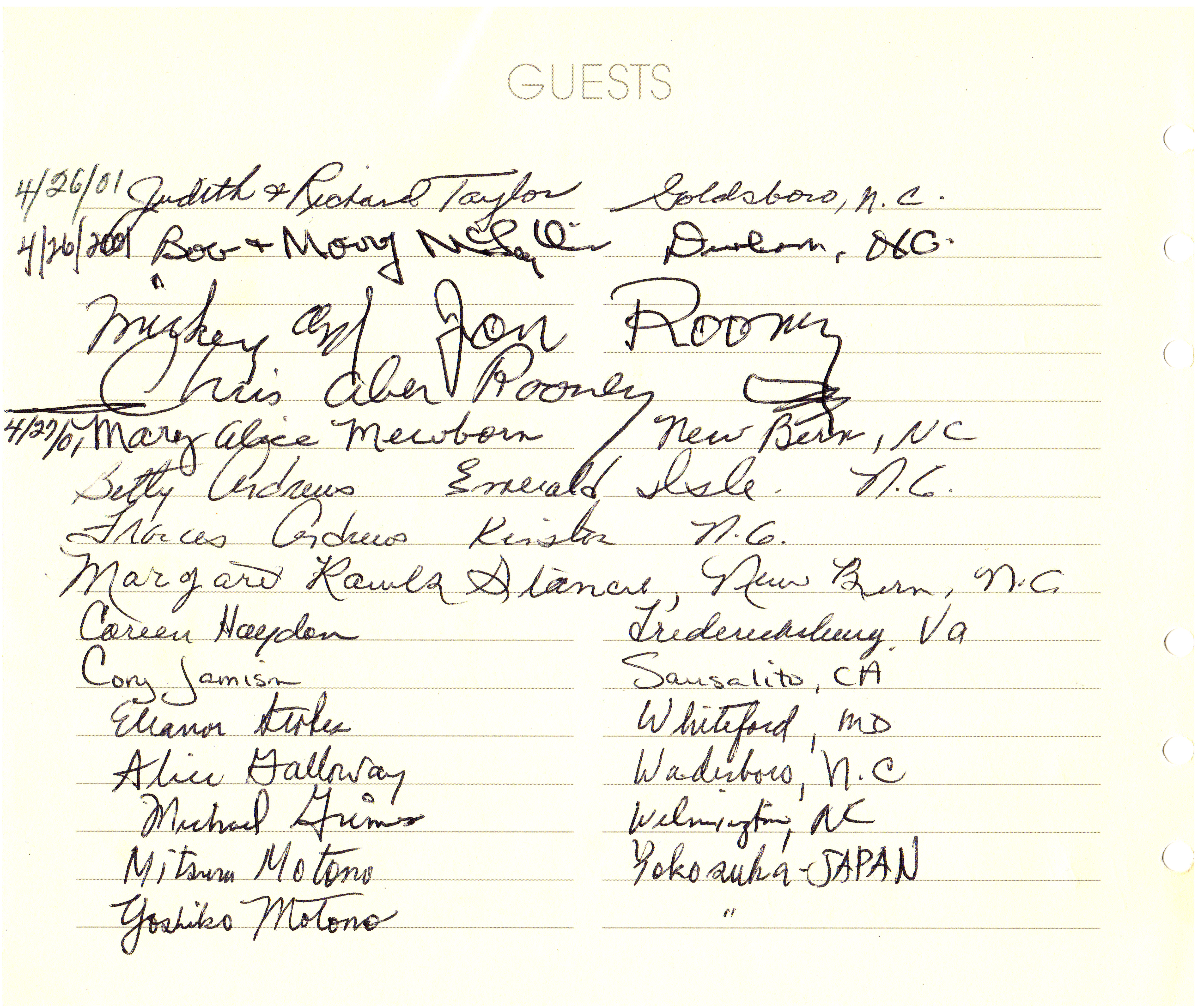 Mickey and his then wife signed the Ava Gardner Museum guestbook when they visited in April 2001.
In the museum's orientation film, Mickey recalled how he felt when he first met Ava: "My heart was gone when I saw her."
"Being married to Ava Gardner was one of the most memorable moments of my life. And I wish her well wherever she is," Mickey reflected in the film.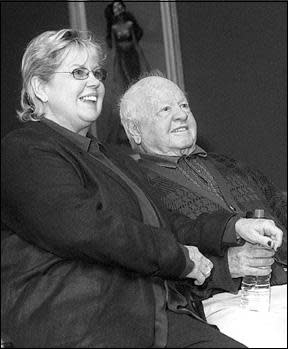 Mickey Rooney and his last wife Jan during their visit to the Ava Gardner Museum.
Learn more about Ava's marriages in our episode of Ava Chats: Ava in Love & Marriage, available virtually via our online gift shop. 
____________________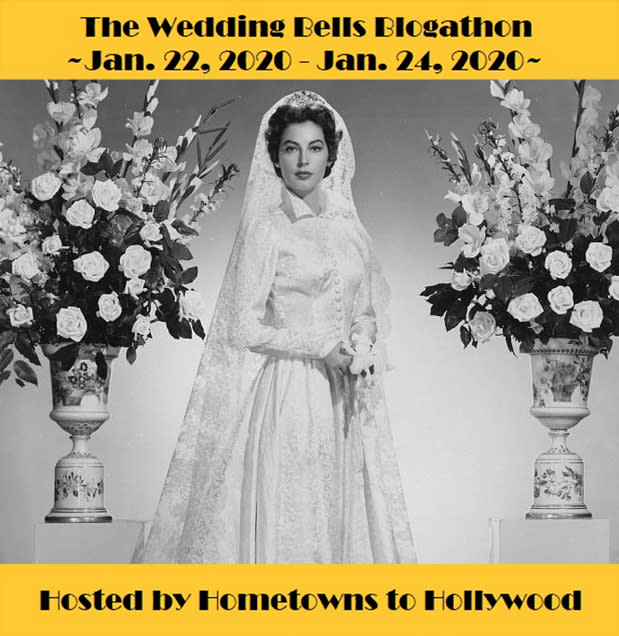 This post was originally written for Hometowns to Hollywood's Wedding Bells Blogathon! We shared blog posts about Ava's three weddings & marriages. Learn more about Artie Shaw here & Frank Sinatra here. For more posts about weddings on and off screen during the Golden Age of Hollywood, head over to Hometowns to Hollywood's blogathon page for links to the other participants' blogs.