Over the last year, the Ava Gardner Museum has worked tirelessly to create a broad suite of unique virtual offerings for our fans and supporters around the world. These online programs, resources, and games are designed so that you can learn more about the remarkable life of Ava Gardner and explore the Museum's exhibits and collections from the comfort and convenience of your home. In case you've missed any of this great content, check out the virtual round-up below, and let us know what you think!
Exclusive Virtual Programs
​For those who cannot visit at this time, the Museum has developed a new virtual exhibit initiative – which brings our physical exhibits directly to Ava fans online. The virtual versions of our exhibits take you beyond the walls of the Museum and give you close-up views of Ava artifacts and ephemera, more in-depth content, and photography and video resources. We currently have four virtual exhibits available in our gift shop covering Ava's 1951 film Pandora and the Flying Dutchman, Ava's friendship with Howard Hughes, and her film and television costumes.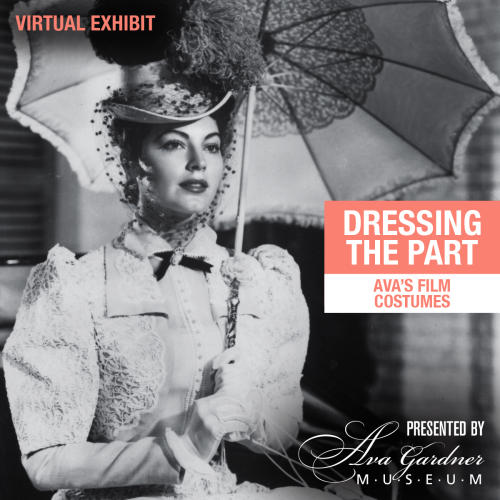 ​The Ava Chats series features in-depth conversations between the Museum's staff, curatorial team, board of directors, and special guests. Topics for this virtual series span Ava's entire life and career and showcase artifacts from the Museum's vast repository. We currently have three episodes of Ava Chats available in our online gift shop, with planning underway for additional episodes soon. The topics for these episodes include Ava's film Pandora and the Flying Dutchman (1951), Ava's three marriages, and the women of the Gardner family and their impact on Ava. This last episode features special guest Ava Thompson, Ava's great-niece, namesake, and co-trustee of the Ava Gardner Trust.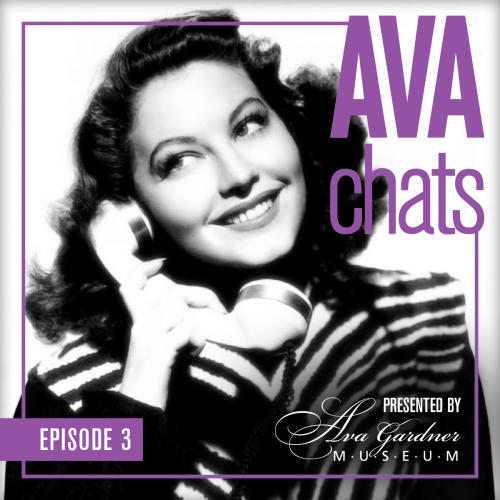 Digital Resources
The official Ava Gardner blog managed by the Museum's staff, curators, and board of directors is a great resource for Ava fans anytime from anywhere. Our blog posts take an expansive look into Ava's world – her personal relationships and friendships, her five-decade film and television career as well as the history of classic films and social topics from Ava's lifetime more broadly. The blog also shares Museum artifacts not necessarily on exhibit, gives you up-to-date information about new initiatives or upcoming events, and exclusive articles from special guest writers.
Did you miss our previous exhibits about Ava Gardner's personal and professional relationships with Ernest Hemingway and Gregory Peck? Check out our YouTube Channel for free virtual tour videos of the Museum before our remodel and the installation of our newest exhibits. We also have more videos available about the Museum and the latest work of the Ava Gardner Trust.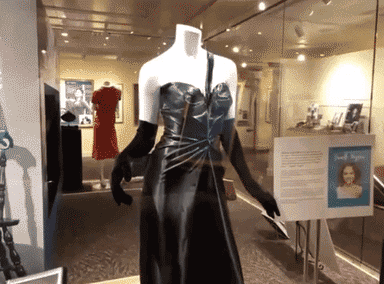 ​Last year, the Ava Gardner Museum completely revamped our website with new visuals, navigation, and more robust content about Ava's life and career and the history of the Museum.
Just for Fun
Our digital jigsaw puzzle series – featuring stunning portraits of Ava Gardner by Dutch artist Bert Pfeiffer – are a relaxing way to destress.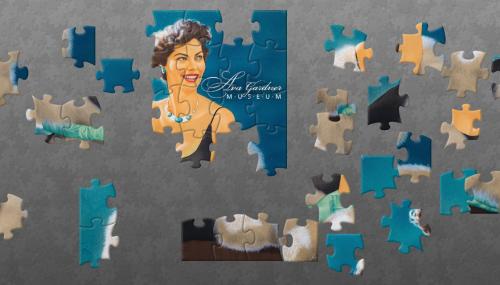 For more downloadable puzzle fun, check out the Ava-inspired word search and crossword puzzles available on the Museum's website.
A few pages from our official Ava Gardner Museum Coloring and Activity Book are available for free download. Perfect for little Ava fans or even as a great way for adults to entertain their inner child. Share your masterpieces with us on social media with the hashtag #ColoringAva.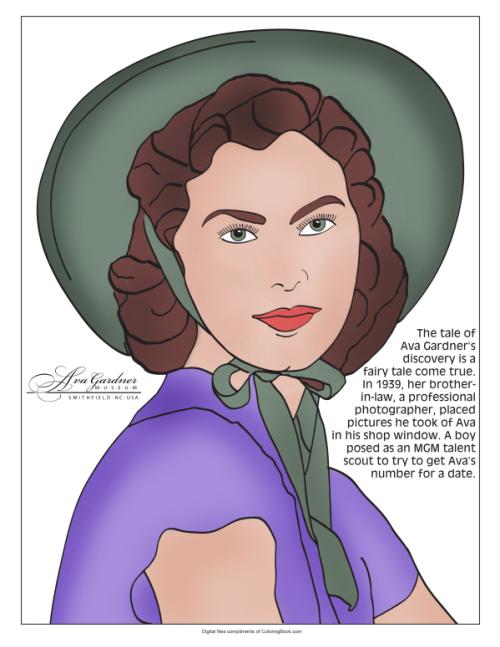 Museum Outreach
Follow along and engage with us on Facebook, Twitter, and our new Instagram account for posts all about Ava Gardner's life and career, the Museum's collections and archives, new exhibits, special events, and much more! Each month, we also give you watch recommendations for when to see Ava's films on Turner Classic Movies.
The Ava Gardner Museum has recently been involved in outreach via other classic film blogs, podcasts, and digital series. Check out the Ava Gardner-themed episodes of the virtual cooking series Hollywood Kitchen, hosted by Karie Bible, and The Calling Old Hollywood Podcast, hosted by Kat Lively. We will be participating in more podcasts in the months ahead, so stay tuned to our Social Media channels for upcoming announcements.
Support the Museum
Would you like to support the Ava Gardner Museum and our mission of sharing Ava's story with the world? If so, then shop in our online gift shop for Ava Gardner books, DVDs, exclusive products, and unique collectibles. You can also donate directly to the Museum, with a monetary contribution or the gift of an Ava Gardner artifact.