Greetings from the Ava Gardner Museum staff and board of directors! We hope you all are enjoying your summer. The A/C is running at the AGM, so now is the perfect time to come visit, enjoy the exhibits, and stay cool!
We have been busy for the last few months with lots of visitors and making plans for upcoming events in our continued celebration of Ava Gardner's centennial year. We closed out our fiscal year on June 30, and it was a good year for the AGM, due in no small part to our hugely successful Ava Gardner Festival last October. Our thanks to all of you who attended, donated, or participated in the festival and our virtual programs. The love and outpouring of support for the AGM and getting to meet many of Ava's devoted fans from around the world over the last year have been highlights for the Museum's staff and board.
Our "Ava 100" committee is hard at work on our 2023 Ava Gardner Festival, scheduled for the weekend of October 6-8, 2023. It will be tough to top last year's festival, but we have several special events planned that we know you will be thrilled to attend. We can't wait for you to join us!

2023 Ava Gardner Festival Highlights
Our new and updated exhibits for the festival this year will include some one-of-a-kind pieces – including a special tribute to Show Boat (1951) and a rarely-seen Ava Gardner artifact for a limited time only during the weekend's festivities. While we are keeping this item "top-secret" for now, trust us, you don't want to miss it!
The festival's special events kick off at 5:00pm on Friday, October 6, 2023, with our "A Toast to Ava!" opening night reception. We'll officially debut our newest exhibits while offering light refreshments including cake and sparkling wine. Secure your event ticket HERE.
After the reception, we'll host a FREE film screening of Show Boat (1951) at Downtown Smithfield's newest venue – the Neuse River Amphitheater. Food trucks will be on-site, so you can grab a bite of local fare while you watch this classic film under the stars. (In the case of rain, the screening will be canceled.)
Saturday will be jam-packed with activities! Our ever-popular "Heritage Tours" will be offered three times throughout the day. These expertly-guided tours will take you on a journey through Ava's hometown – visiting her homes, hangouts, and ending at her final resting place. Purchase your tour tickets HERE.
Special guest Victoria Price, speaker, author, and daughter of actor Vincent Price, will present a talk about her father's expansive career and share stories of his professional and personal relationship with Ava Gardner. Following her presentation, Victoria will hold a book signing in the AGM lobby.
The day will end with a screening of the classic film noir that Ava Gardner made with Vincent Price in 1949, The Bribe, at Smithfield Cinemas. Victoria Price will be on hand to introduce the film. Visit HERE to purchase advance tickets.
On Sunday, we will conclude our year-long celebration of Ava Gardner's 100th year with two film screenings at Smithfield Cinemas – Show Boat at 1:30pm and The Bribe at 4:00pm. Get your advance tickets for these screenings HERE.
In addition to the special appearance by Victoria Price, we are expecting other distinguished guests to join us throughout the weekend, including world-renowned costumier James Kelly. James will be traveling from London, England to Smithfield, NC to talk about costume restoration and reproduction with festival attendees. 
Visit our festival page HERE for the weekend's full schedule of events. As we did last year, we're offering a special 3-day pass for AGM entry which you can get HERE. Make sure you follow along on our social media and check back on our website as we continue to add events and activities to our 2023 festival line-up. If you are interested in sponsoring our 2023 Ava Gardner Festival, we'd love to hear from you. Visit HERE for more details about sponsorship opportunities.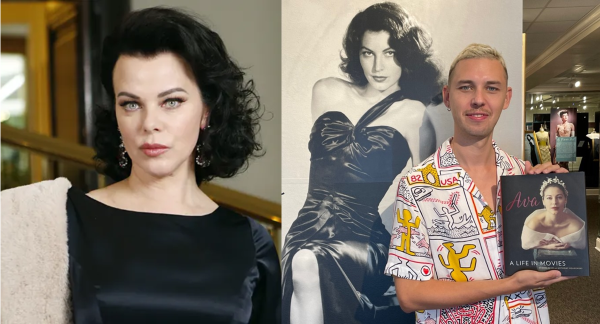 Ava Chats
We've had the pleasure of chatting with two delightful special guests so far this year – actress Debi Mazar and author Anthony Uzarowski.
In April, the Ava Gardner Trust and Ava Gardner Museum had a fabulous conversation with Debi Mazar about her role as Ava in the Spanish TV series Arde Madrid, her life in Italy, and a personal memory of Frank Sinatra. Watch this episode HERE.
In July, Anthony Uzarowski was our special guest at the AGM. Executive Director Lynell Seabold and honorary board member Lora Stocker sat down with him for an Ava Chats episode about the wonderful book he co-authored with Kendra Bean Ava: A Life in Movies. We had a great discussion about the book, Ava's life and career, and his newest work Jessica Lange: An Adventurer's Heart. Anthony also signed copies of his Ava book all afternoon for AGM visitors. We appreciate his time and can't wait for him to visit us again! Watch his episode of Ava Chats HERE. 
 

Gift Shop Updates
Now available! We are ecstatic to introduce the Ava Gardner "Celebration" Brut Sparkling Wine from Seven Jars Distillery and the Ava Gardner Trust! For the woman whose life was, and will always be, unforgettable, our Ava Gardner Brut Sparkling Wine reflects the true essence of Ava. You can read more about this delicious beverage on our blog HERE. Get your bottle of Ava "Celebration" in-person at the AGM gift shop or online at SevenJars.com.
We are also excited to share that we collaborated with a local jeweler to launch a new line of Ava-inspired jewelry including bracelets and earrings. You can see the full Ava line and order your own piece HERE.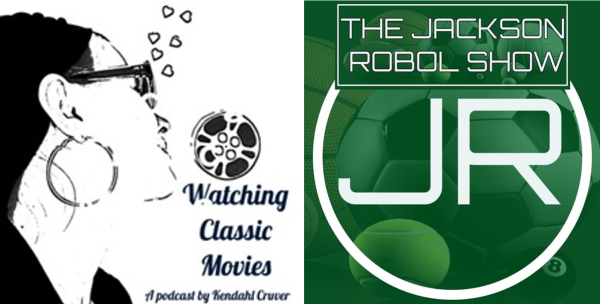 Museum Outreach
We've been thrilled to participate in several programs, podcasts, and articles over the last few months. We're always happy to talk about Ava's life and career and the work of the Museum. Honorary board member Lora Stocker joined executive director Lynell Seabold on the Watching Classic Movies podcast to chat about the work of the Museum. Lora also recently appeared on The Jackson Robol Show to discuss how we at the Ava Gardner Museum manage, plan, and create our social media and digital content. We also participated in the Classic Movie Blog Association's "Big Stars on the Small Screen" Blogathon – highlighting Ava Gardner's foray into television.

Don't forget to check out our blog on avagardner.org. This is where we do a deeper dive into a multitude of topics, and we expand on the content we share on our social media. Some recent topics include an article about the making of Mogambo (1953), a special feature for PRIDE month, and guest articles featuring personal stories from Lynell Seabold and the Ava Gardner Trust's co-trustee Ava Thompson.
We continue to share Ava's story and promote her legacy through interviews with travel writers, bloggers, and local and national reporters. If you or someone you know would like us to appear on your podcast or schedule an interview, please contact us through email at avainfo@avagardner.org.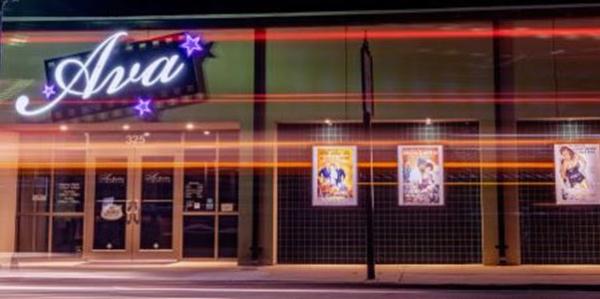 Support the Museum
We want to thank all our Ava Advocates for their loyal support. We greatly appreciate the long-term advocates who have supported the AGM for many years and are delighted to have several new advocates as well. You enable the Museum to continue our mission to showcase and protect our extensive collection as well as educate the public about Ava Gardner's remarkable life and career. Thank you all from the bottom of our hearts!
You can contact the Museum by phone at 919-934-5830 or email at avainfo@avagardner.org. Please keep in touch and be sure to follow us on social media for all the latest AGM news. Make plans to join us October 6-8, 2023 for the Ava Gardner Festival as we wrap up our "Ava 100" Centennial Celebration!