In our continued effort to share the remarkable life and lasting legacy of Ava Gardner with fans the world over, the Museum recently launched a new virtual initiative. Our new virtual program, called Ava Chats, features in-depth conversations between the Museum's staff, curatorial team, board of directors, and special guests. Topics for our series span Ava's entire life, from her humble beginnings in rural North Carolina to her relaxed final years in London. We also showcase the Museum's vast repository of Ava's personal and professional artifacts which include photographs, jewelry, costumes, memorabilia, papers, ephemera, and much more.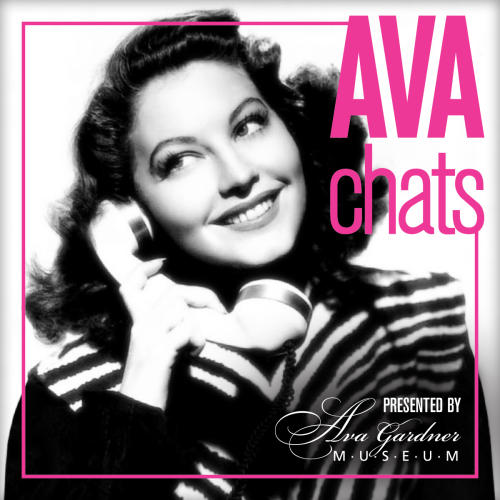 We hosted the second episode of Ava Chats over Valentine's Day Weekend and gave an overview of Ava's relationship with each of her three husbands, Mickey Rooney, Artie Shaw, and Frank Sinatra. The conversation about Ava's loves and marriages was led by Lynell Seabold, executive director the Ava Gardner Museum; Lora Stocker, Ava Gardner Museum board member, graphic artist, and classic film fan; and Beth Nevarez, the Ava Gardner Museum's collection manager and curator. We enjoyed sharing the highlights of each marriage and the impact on Ava's life of each relationship. We were also able to share a number of artifacts from the museum's collection related to each marriage.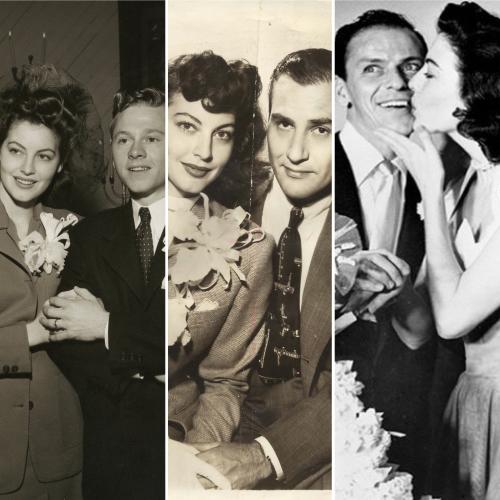 If you missed the live chat, you can view a full-length recording of the event by purchasing through our gift shop. The first episode of Ava Chats, about Pandora and the Flying Dutchman, is also available in our gift shop. 
Sign up for our newsletter and follow our social media for announcements and updates about our next episode of Ava Chats!
More Resources
During the episode of Ava Chats we also mentioned a few other resources from our website and blog where you can find more information about Ava's marriages. These resources are linked below: