Ava Gardner
Ava Gardner was born just seven miles east of Smithfield -- and remains today one of Hollywood's most beloved stars.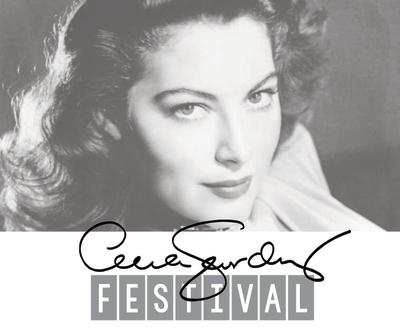 The Ava Gardner Museum is home to an incredible collection including original scripts, photos, costumes, and personal effects of screen legend Ava Gardner—a true Hollywood "Cinderella" story. Experience her rise to fame from a local country girl to one of Hollywood's film goddesses. Born near Smithfield, Ava's husbands included Mickey Rooney, Artie Shaw, and Frank Sinatra.  She starred in movies with several film icons, such as Clark Gable, Grace Kelly and Gregory Peck. The museum features her relationships with other stars with artifacts from Sinatra, Kelly, Peck, John Huston and others.
Upon arriving at the museum, visitors will be greeted with the 15-minute introductory video on Ava's life which just begins to tell her story. There are sixteen permanent exhibits that chronicle her early childhood through her attending Atlantic Christian College (now Barton College in Wilson)...and each display moves you along through her discovery by MGM, movie career, marriages, and life in London and Spain. There are three glass cases filled with movie costumes, posters, and personal belongings of Ava's. The Tom Banks Gallery holds a new exhibit entitled Ava: My Real Story with an interactive Kiosk for an in-depth review of Ava's life.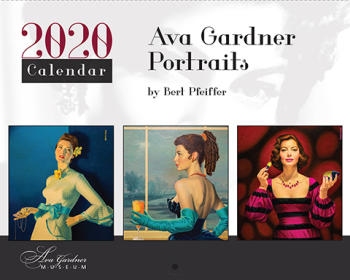 The Ava Gardner Museum 2020 Calendar is now available online and features all the Pfeiffer portraits in the museum's collection.  CLICK HERE to purchase.
Planning tips for visiting the museum.
If you have a group of 10 or more and your own transportation, the museum will provide a step-on guide service for $15.00 per person (which includes admission to the museum), and take you along the Ava Gardner Heritage Tour.  Your group will be shown points of interest in Ava's hometown, including Ava's birthplace, the Teacherage where she grew up, the Howell Theater where Ava first went to the movies, and will end with a visit to her grave site at Sunset Memorial Park.

Additional Info: Wheelchair accessible, public restrooms. Free parking along street and rear parking lot. Admission: $12 adults; $10 seniors, military, teens; $8 children ages 6-12. Merchandise is available for purchase at the museum and online. Her grave site is located in nearby Sunset Memorial Park, approximately one mile from the museum, signs inside the cemetery direct visitors to the family plot.
Hours: Monday-Friday 9:30am-4:30pm, Saturday 9am- 5pm, Sunday 2pm- 5pm
325 E. Market St.
Smithfield, NC 27577
919-934-5830

Day Trip to the Ava Gardner Museum