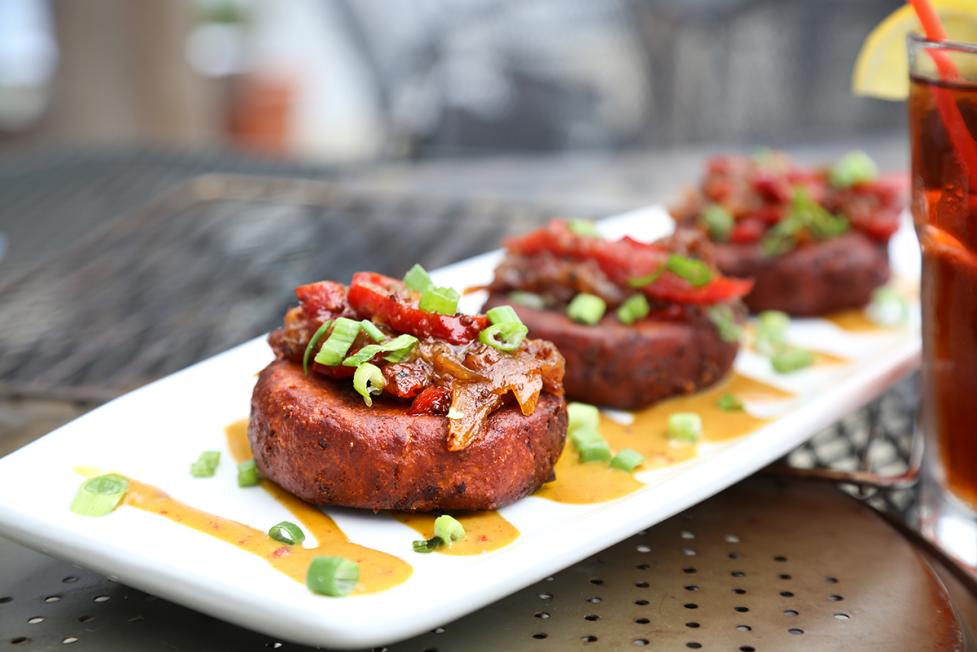 Exit 95 off I-95
Address: 146 S. Third St., Smithfield, NC 27577
Phone: (919) 205-1076
Whether from Tennessee, Texas, Georgia, Louisiana, or the Carolinas, southern BBQ is the sweetest and most sultry taste around. SoDoSoPa's southern comfort food is sure to satisfy any appetite. Their recipes have been gathered over six generations and across three families with strong roots in the south and its tradition of BBQ and soul food. Experience their down-home cooking for yourself. You'll never forget your first time! You'll be back for more.
Exit 312 off I-40
Address: 21 Technology Dr., Garner
Phone: (919) 661-5566
Entrepreneur Colleen Roby started with one restaurant locale called Simple Twist. Founded on the idea of fresh, locally sourced food-based on mixed Southern and American cuisine with a twist, she now helms three locations in the county.
Exit 319 off I-40
Address: 12101-B NC Hwy 210 Benson, NC 27504
Phone: (919) 533-7675
Offering pulled pork, brisket, turkey, ribs and chicken. And true BBQ sides such as slow-cooked baked beans, green beans and collards like your mama used to make, jalapeno mac and cheese, and slaw. The Redneck BBQ Lab is owned and operated by members of the Redneck Scientific competition BBQ team. In 2016, they finished as the number four in the nation in Kansas City BBQ Society rankings.