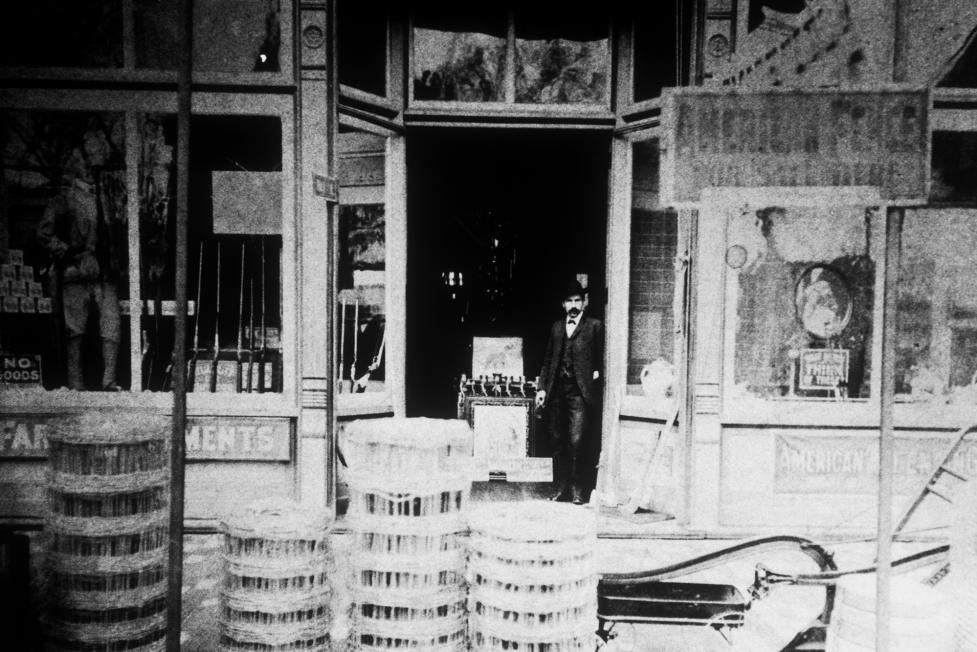 Here in the 21st Century, Smithfield and Selma are towns looking much younger than their actual ages.
Smithfield was founded in 1777 - more than two centuries ago. Selma was established in 1867, officially chartered in 1873. Yet neither town has buildings and houses showing its vintage.
Both are really towns of the 20th Century - products of the Victorian Era of the 1890s and early 1900s. That's when emerging railroads created corridors of trade for all sorts of mercantile enterprises and cotton mills introduced our region to industrialization.
Smithfield - the county seat since its establishment - was naturally Johnston County's largest town in 1890, but had just 550 residents. By 1900, Selma - at the junction of two railroads - had grown to become Johnston's largest town, with 816 residents.
What a change the next couple of decades produced. By 1920, Smithfield had 1,895 residents; Selma had 1,601. And both towns had seen their business districts flourish with construction of numerous multi-story brick buildings fronting newly-paved streets.
Both towns got electric lights and water systems around 1913 that accompanied a building boom for many handsome houses that still line residential streets almost a hundred years later. Many of the towns' enduring church houses were also built between 1910 and 1920.
And while agriculture has been the region's economic backbone for more than two centuries, commercialization of farming didn't arrive until the dawn of the 20th Century - another reason for the slow development of our towns. The Smithfield Tobacco Market wasn't established until 1898.
Actually, Johnston County's No. 1 cash crop a hundred years ago wasn't even tobacco. Instead, it was "King Cotton." No surprise, then, that Selma saw establishment of three cotton mills, and Smithfield two, during the first decade of the 20th Century. By 1924, Johnston County had more than 85,000 acres planted in cotton, and just 10,012 in tobacco. The Great Depression of the 1930s brought cotton's demise here, as elsewhere. And today, not a single cotton or textile plant remains in operation in either Selma or Smithfield.
What filled the economic void left by cotton's collapse was a second, more dramatic wave of local industrial development in the decades of national prosperity that followed World War II.
Frank Holding - a Smithfield business and political leader whose family developed and still controls Raleigh-based First Citizens Bank - recalls the campaign that brought the first modern-age industry to Smithfield. "It was a community effort," he said. "Thirty-five people put up $5,000 apiece to build that plant." Its occupant was an apparel enterprise that began operating in 1954.
A similar community effort in 1958 landed Selma's first modern-age industry: an electronics plant that continued as a property of the worldwide Eaton Corporation.
Several additional industries arrived on the scene during the 1960s - all recruited by community leaders willing to assemble land and provide financing for buildings. "It took a lot of effort in those days to get things done," Mr. Holding recalled.
Meanwhile, agriculture was undergoing a transformation of its own in the post-war era.
M.W. (Mokie) Stancil - whose family has operated Selma-based Stancil Oil Company for half a century - remembers when Smithfield and Selma had numerous livery stables in their central business districts. In the early 1940s, he recalled, "you could count the tractors in field - there were so few of them." Farmers were still relying on mules to nurture their crops and move their goods to market.
Mechanization of agriculture in the years that followed dramatically reduced the region's number of farm laborers. And that sent many Johnstonians off to big cities to the north and west in search of gainful employment. As a result, the county's population actually declined for the first and only time in the 20th Century: from 65,906 in 1950 to 62,936 in 1960.
It was no coincidence that the push by community leaders to recruit new industries gathered momentum as the farming exodus accelerated.
Tobacco was another story. Even as the number of farm laborers declined, Johnston County's tobacco farmers prospered as never before in the post-war era. Just as livery stables had been prevalent in earlier days of the 20th Century, tobacco-auction warehouses dominated the streetscape of Downtown Smithfield by mid-century. Naturally, the proximity of those warehouses to the shops of local merchants made the summertime tobacco-selling season the most important economic event of the year around here.
During the last decades of the 20th Century, Downtown Smithfield's warehouses vanished along with the livery stables, replaced by new tobacco-auction houses concentrated along U.S. Highway 301 South - appropriately renamed by the Town of Smithfield a few years ago as "Bright Leaf Boulevard." The Smithfield Tobacco Market flourished during this time, becoming one of the largest in the world. In 1999 market sales topped $78 million.
However, tobacco's demise nationally, eventually took its toll of the Smithfield Market. Today all tobacco companies are contracting directly with farmers.
Still urbanization remains our region's predominant economic trend since the 1960s, and the physical characteristics of our communities reflect that fact. Just as the railroads brought boom times to Selma and Smithfield a hundred years ago, superhighways - coupled with our proximity to fast-growing Raleigh and the Research Triangle - have brought unprecedented commercial growth to our towns in recent decades.
First it was Interstate 95, opened to traffic in 1960, followed by upgrades to U.S. 70 from the west that spurred a boom in retailing as well as motels and restaurants serving tourists. Finally, the opening of Interstate 40 in 1989 has seen Johnston County flooded with new residents.
Mokie Stancil remembers when U.S. 301 between Selma and Smithfield was a two-lane country road lined by farms and woods. "There was only one gas station there," he recalled - about midway between the towns, which were then four miles apart.
Today, that stretch of roadway is a five-lane boulevard lined by an unbroken string of retail establishments. What's more, the two towns have grown together - their borders now contiguous. Foreseeing what was taking place 30 years ago, leaders of the once-separate Selma and Smithfield chambers of commerce agreed to a merger, and the Greater Smithfield-Selma Area Chamber of Commerce was born in 1970.
The transformation of the landscape alongside Interstate 95 just east of the two towns is equally striking. Today, more than a dozen motels with a total 1,800+ rooms stand near I-95's Smithfield-Selma interchanges, and the ever-expanding Carolina Premium Outlets and neighboring retailers have become a shopping mecca for both Interstate travelers and residents from 50 miles around.
Predictably, the business boom along I-95 and U.S. 301 has decimated the traditional merchant base of Selma and Smithfield's downtowns. But out of those economic ashes are rising rejuvenated town centers as we move into the new century.
Downtown Selma's transformation has been an overnight success story. From a starting point in the spring of 1997, Selma's leaders have mounted a successful campaign to lure shops specializing in antiques and collectibles to refill many of the town's early 20th Century storefronts. The district even has a new label emphasizing its rebirth. Today it's known as "Downtown Selma."
Downtown Smithfield is undergoing a metamorphosis of its own. Hoping to capitalize on a relatively new national trend known as Heritage (or Cultural) Tourism, the Downtown Smithfield Development Corporation is promoting several historical attractions, including the Ava Gardner Museum, the Johnston County Heritage Center and Smithfield's colonial-era riverfront.
It will be fascinating to see what the next decades bring to Selma and Smithfield. Wonder what historians looking back upon the 21st Century will lift up as highlights of our two towns' development?
(Coming of age in the 20th century By Wingate Lassiter. Taken from "Hometown Living in Smithfield-Selma, North Carolina," produced by Hometown Heritage Publishing, Wingate Lassiter, Publisher, 2000.)