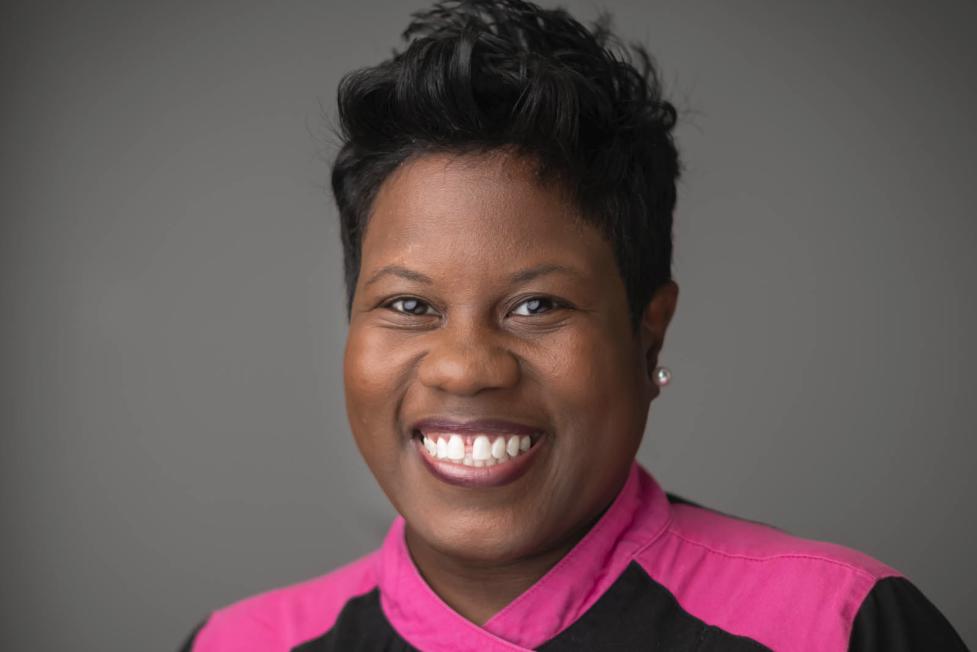 Chef Judith Cage, owner of Chef Judy's Jaguar Grill at Johnston Community College, took home the grand prize of $10,000 recently when she beat out four other chefs on "Supermarket Stakeout," a new reality show on Food Network.
Cage wowed the judges with her Chinese shrimp and pork stir fry, scrumptious fried chicken, and succulent brown sugar salmon and homemade roux, not to mention her infectious personality.
"I had such a great time," she said. "This experience has been amazing. I love television, I love cooking, I love the exposure, I love the opportunity for North Carolina to look great."
She has competed on Food Network's "Chopped" before and she said this experience was just as awesome.
"These shows really allow me to perform and show what I'm made of in the kitchen," she said. "I was in my zone, had fun while I was cooking, met some amazing people all while showing my competitive side."
Hosted by chef Alex Guarnaschelli, "Supermarket Stakeout" features tough competitions where chefs have to think fast and cook food using products out of bags and carts that have been brought from a supermarket.
The ingredients will be a random selection of food products even if it includes one apple, a loaf of bread or a pack of diapers. The chefs still have to prepare a unique dish for the judges, all with the clock ticking.
Cage said show producers noticed her on Instagram and contacted her last spring about interviewing for a spot on the show. The episode was filmed in Los Angeles in May and Chef Judy said the competition challenged her to be her best.
"They asked me lots of questions about my personality, cooking style, who I admire in the kitchen, my cooking point of view, what type of food I love to prepare, how I am in the kitchen and my creativity," she said. "I was able to convince them that I was the right woman for the show.
"I learned to push my fear aside and give it all I've got in any circumstance or any situation. No one's more nervous when it's time to perform, but you have to show out."
In addition to Chef Judy's Jaguar Grill at JCC, she also owns Let Me Cater to You, a restaurant and catering business in Fort Bragg and Uptown's Chicken and Waffles in Fayetteville.