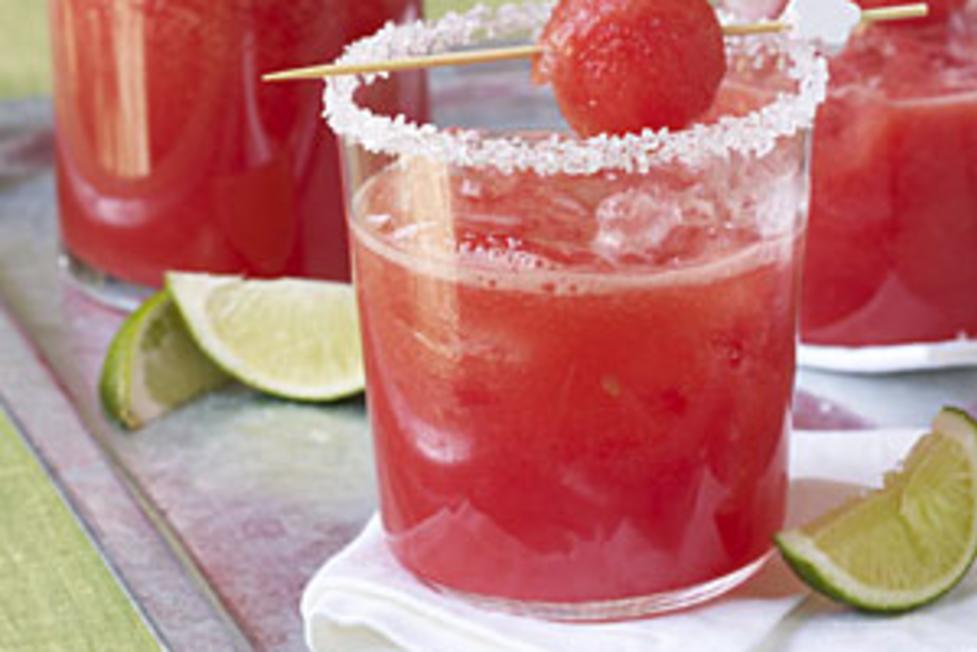 Watermelon Margaritas

Because the watermelon is sweet, this recipe doesn't require much sugar which means low calorie! This mixed drink is perfect to enjoy with friends on a hot day.

Ingredients:
2 teaspoons sugar
1 lime wedge
3 1/2 cups cubed seeded watermelon
1/2 cup tequila (or Broadslab Moonshine)
2 tablespoons sugar
3 tablespoons fresh lime juice
1 tablespoon Triple Sec
Lime wedges or watermelon balls
 
Directions:
Place 2 teaspoons sugar in a saucer. Rub the rims of 6 glasses with 1 lime wedge; spin rim of each glass in sugar to coat. Set prepared glasses aside.
Combine watermelon, *tequila, lime juice, and Triple Sec in a blender; process until smooth. Fill each prepared glass with 1/2 cup crushed ice. Add 1/2 cup margarita to each glass. Garnish with lime wedges or melon balls, if desired.
*If you have the chance to try our local Broadslab Moonshine, their shine can replace the tequila in this drink very nicely!