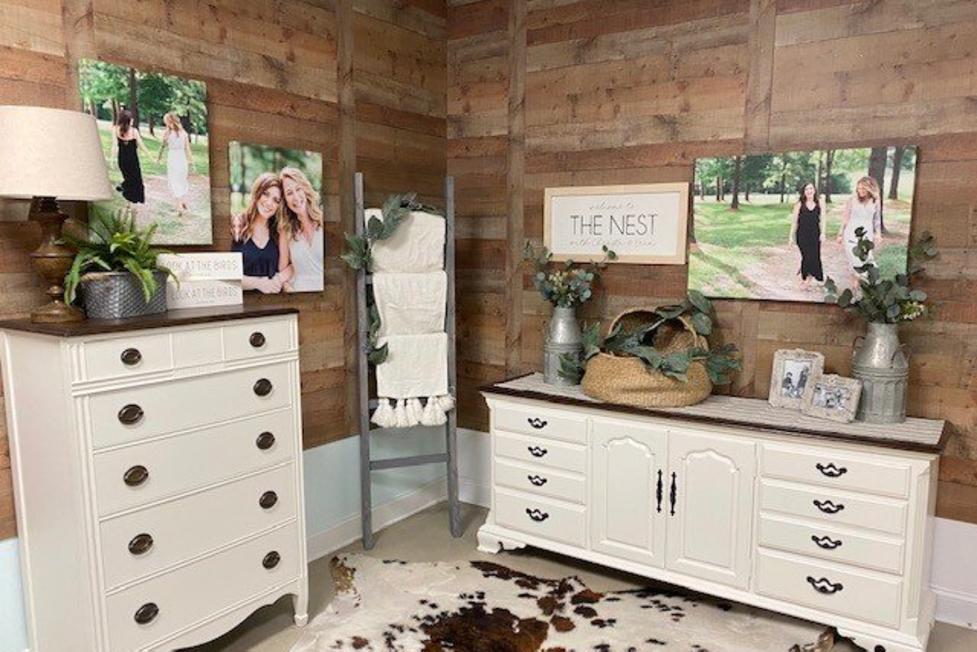 The Market at Three Little Birds on Main Street in Clayton has become synonymous with local and community, hosting goods from 70 vendors, most of them from Johnston County. With the first anniversary of COVID-19 upon us, Christi Burwell Thompson, shop owner, said, "It's a good time," in her seemingly effortless calm, cool and collected vibe.
When asked why, she praised the community support over the last year. Before the pandemic, the shop was strictly brick and mortar and had never shipped a box, much less had any type of online business.
What Christi had done since opening her shop on Main Street in 2015, was built a strong social media presence and anchored herself in downtown Clayton as not just a shop owner, but as a small business and community advocate.
January and February are the slowest months in retail so foot traffic was already down. With buzz of the virus and people afraid to go out in public, it became nearly nonexistent. "Staffing was also an issue," she said.  On March 17th, she made the decision to shut the doors to Three Little Birds before the governor's orders required it. The thought process was that if this was serious enough to close bars and restaurants, it was serious enough. That was a Tuesday.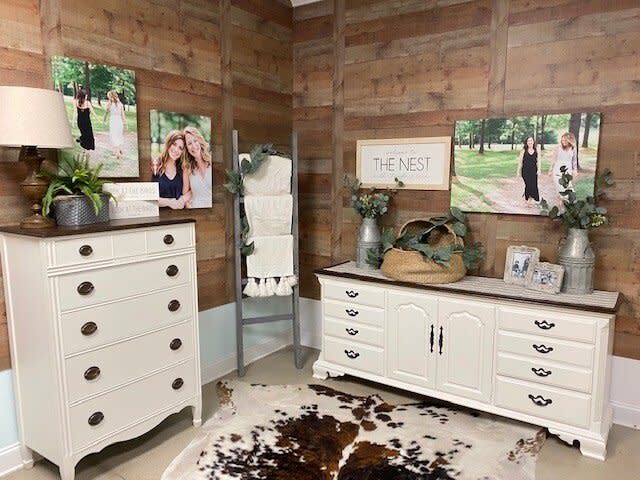 On Thursday she and Erin Nenni, owner of Real Neighbors, and also a vendor, hosted the first live sale with about 30 people watching. "It blew up from there." When it was obvious this wasn't coming to an end any time soon, they decided to make it a weekly event. 
Now 300 to 450 Birdwatchers, as they are known, tune in every Thursday night to see Christi and Erin show their latest goods and wares. "We have the best time!" There is even a group of ladies in Alaska, who became Birdwatchers via a friend in Wake Forest. These gals watched together, separately, as a COVID-style ladies' night. The huge outpouring from the community gave Christi a sense of responsibility. "We made them feel normal and made them laugh."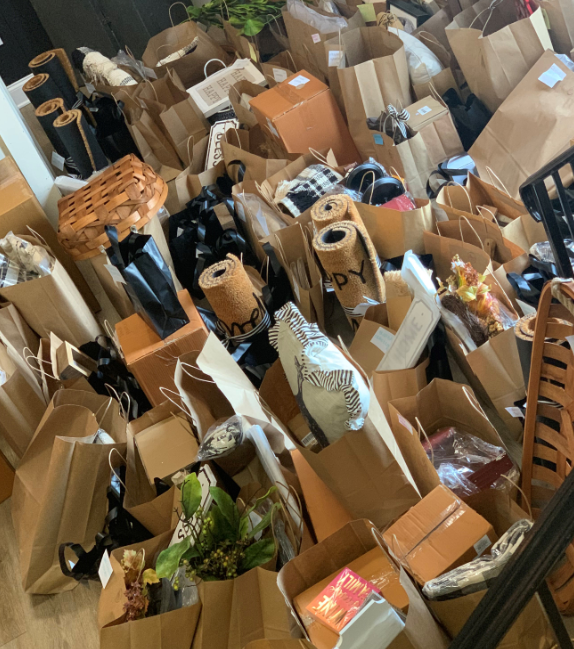 This powerhouse didn't stop there! In the middle of a global pandemic, Three Little Birds also gave back to the community through fundraisers. When Clayton Fire Department was ravaged by COVID, the shop matched donations of miscellaneous items totaling $1500 for the families of the firefighters. They also raised about $500 for a local business owner whose young daughter was diagnosed with a rare form of cancer. For Christmas, Christi and her team partnered with With Love From Jesus and held a toy drive for children in need collecting nearly $3000 in new toys. 
Where does that energy come from? Christi said, "I'm passionate about what I do. It's not work to me."
One year later and a lot of blood, sweat and tears, The Market at Three Little Birds has a strong e-commerce business shipping 60-90 packages a week. They also launched a shopping app and have a YouTube channel in the works called The Nest. Christi plans to cultivate and educate others on the culture of the South.  
To the Birdwatchers, never fear, the Thursday night live sales will continue. "There's no going back now!", Christi said.