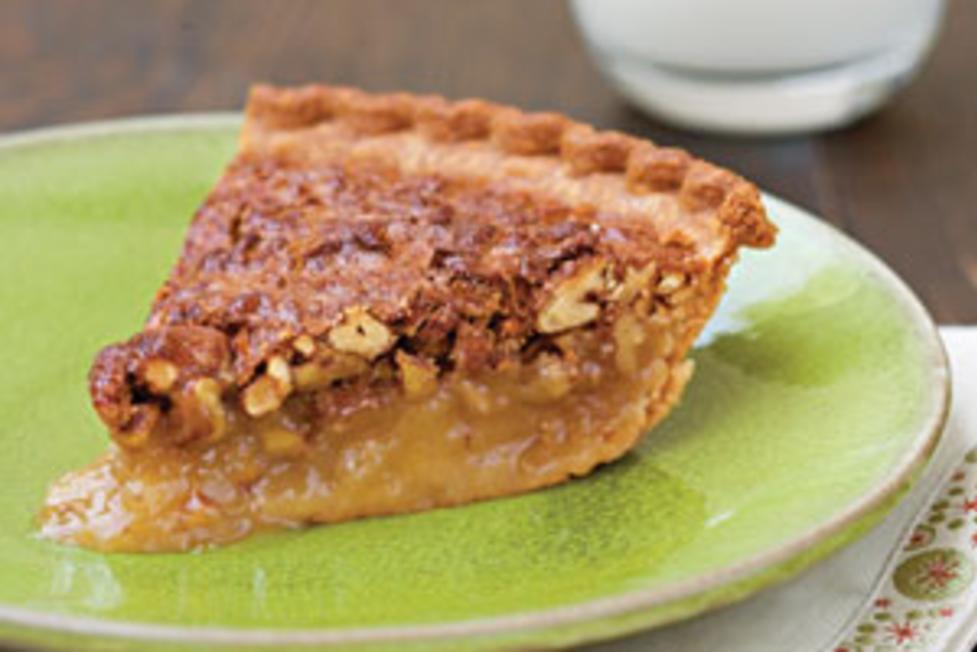 Southern Pecan Pie
Ingredients:
3 eggs
1/2 cup heavy cream
1/2 cup dark corn syrup
1/4 teaspoon salt
1 cup sugar
1/2 teaspoon vanilla
1/2 stick butter, melted
1 1/2 cups chopped pecans
Directions:
Preheat oven to 350 degrees.
Beat eggs, then blend in all ingredients.
Pour into unbaked 9" deep pie shell.
Bake about 45 minutes or until crust is brown and filling is puffed and set.
Cool before enjoying.