Governor Roy Cooper announced that in 2019 domestic visitors to Johnston County spent $276.08 million, which is an increase of 7.83% from 2018 data, making two banner years of visitor spending increases for the county. These findings are prepared by the US Travel Association and commissioned by Visit North Carolina, a unit of the Economic Development Partnership of North Carolina. Although these increases for 2019 were wonderful for our local tourism industry partners, by March of 2020 that all came to an end.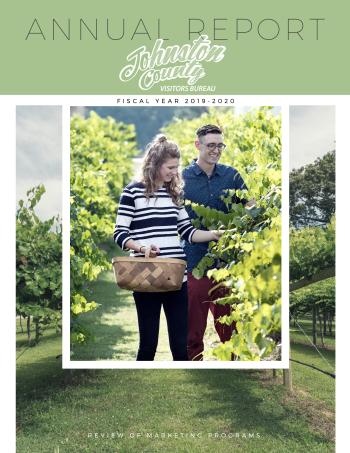 For a review of the highlights for the Visitors Bureau's FY 2019-20, the Annual Report is now available online. As we pivot and navigate the impacts of COVID on the tourism industry, our staff is dedicated to support and marketing through the pandemic with the 2020-21 Marketing Plan. If your business wishes to be more involved with the Bureau, please join the Hospitality Association or simply call the staff for more information.
When reporting these numbers to the community, making them relatable to our industry partners, elected officials and residents is important. The Visitors Bureau recently launched the "Tourism Does That" monthly newsletter, sign up today to keep in touch with the bureau.

So, what does 7.86% tourism growth mean for the county:
Visitors to Johnston County spend $756,384 a day in local businesses such as retail and outlet shopping, hotels, attractions, dining, and travel services.
 
$15.26 million in state tax and $6.92 million in local tax receipts directly helps build schools in Johnston County, and reduces the tax burden to every household in the county.
 
Growth in the tourism jobs payroll in Johnston County increased by 7.4 percent in 2019.
 
Room tax collection paid by visitors is the sole source of operating funds for the Visitors Bureau's marketing campaigns, no local county taxes fund the bureau.

**(the VisitNC report excludes retail outlet spending, sales tax, and jobs at Carolina Premium Outlets as the research is not customized for Johnston County)

"The Power of Travel" graphic is provided by the U.S. Travel Association and depicts how the trickle-down economic benefits of tourism effect even non-tourism-related industries and all local residents.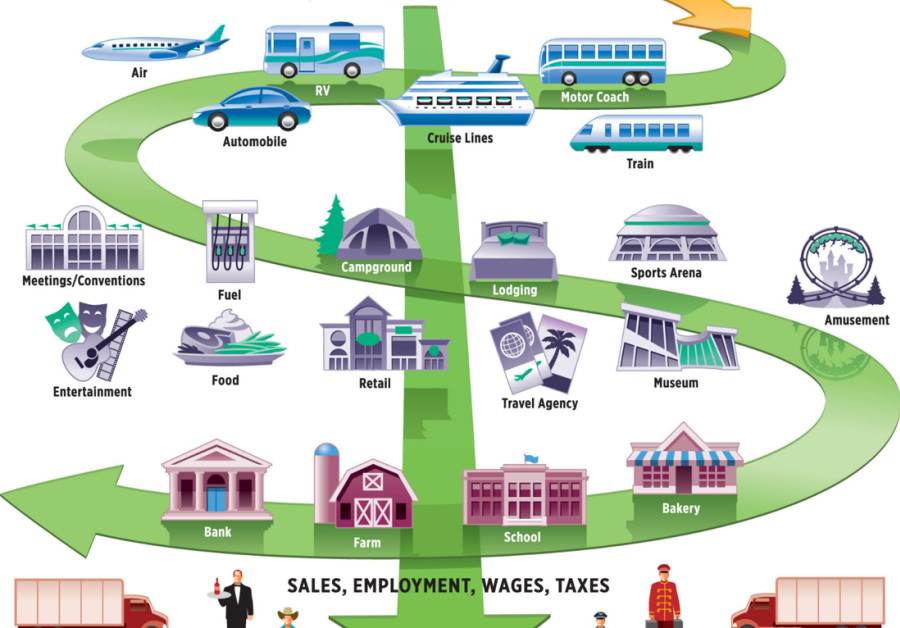 To learn more about tourism in Johnston County, the Visitors Bureau provides additional information on www.johnstoncountync.org/about.