Johnston County is full of talented people, and we here at the JCVB have two blog series dedicated to the local artists that call JoCo home: Meet the Makers and JoCo Has Talent. This week, we'd like to circle back around to two very special musicians in the county who have previously been the focus of our JoCo Has Talent blog. Both Casey Allen and Abby Stephens are still working hard to build their musical dreams, so we reached out for an update.

Last time we spoke with Casey Allen he was one half of the duo Season & Snare. He's since gone solo, working as an independent artist without a label or a genre; following wherever his music takes him and teaching lessons to the next generation of artists. You'll find him under the name HeartMouth these days, it's not a band, it's just him… think Lady Gaga or Lorde. Casey says he chose to make music as HeartMouth and not as Casey because, "I want the work to be about the music and not about me."

Casey is using technology and social media to get his music to the masses. He's in love with song writing. He enjoys teaching music. Casey says these days the music is just coming from his heart, right out of his mouth… hence the name. Clever. I asked him about navigating the internet as an independent artist, "the great thing about technology is that its lowered the barrier to entry in the music industry. I don't need a label to upload my music. I don't need to pick a genre." There's a down side to that though, he says, "the bad thing about technology is that it's made the barrier to entry so low that there is a lot of saturation on social and on music streaming apps of artists just putting their music out there to be discovered. You have to stand out."

Stay tuned next week for a brand-new single from HeartMouth that we'll stream here on our blog called "Nothing At All". We'll also be sharing video of time spent with Casey working through his song-writing process. He's literally a one-man band – drums, keyboard, and guitar – and the fullness of that comes across in his music. You can find HeartMouth on Facebook, Instagram, Twitter, iTunes, YouTube, BandCamp, and SoundCloud.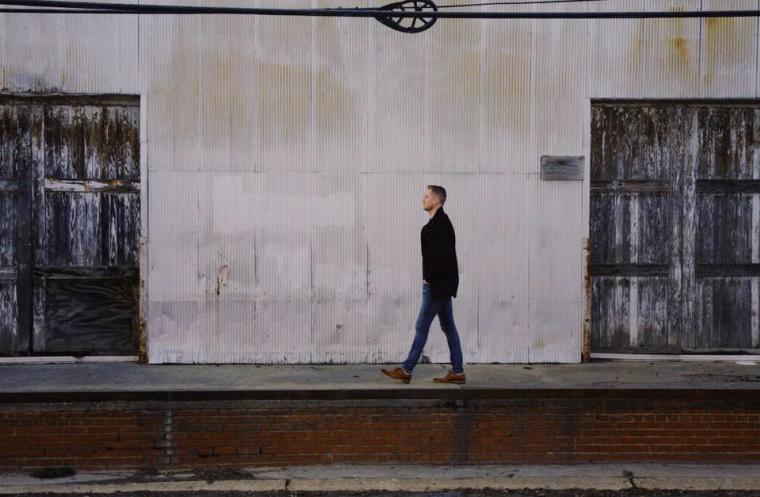 Last time we spoke with Johnston County local and up-and-coming country artist Abby Stephens, she was working on her dream of being a country star. These days she's even closer to achieving that dream and we caught-up with her over her latest big news. Recently at a Valentine's Day concert in Nashville at the Ryman Auditorium, superstar Kelsea Ballerini pulled Abby up onto the stage to sing her hit song "Dibs" together.

Abby's a veritable pro now after years of singing for crowds both large and small. She stood toe to toe with Kelsea, her vocals strong, her moves seemingly planned, and her ability to work the stage beside Kelsea was impressive. Check the video out for yourself below.

Did we mention it was a sold-out show? Check out the photo below from Kelsea's Instagram account. Wow! If Abby looks comfortable up there next to Kelsea it's because they've preformed together before in 2014 with Bobby Bones at a radio event and then in 2015 at the ACM Party for a Cause.

Abby was blown away when Kelsea Ballerini pulled her onstage at the Ryman to sing "Dibs". When I talked to her Abby kept saying, "I can't believe I sang at the Ryman!" She is also honored that Kelsea introduced her as an "amazing artist" and plugged her current single. From JoCo to Show-stopper!
This could not have come at a better time as Abby is releasing a new song titled "Front Porch Swing" this Spring, as well as a music video. Abby is currently an emerging artist with PCG, an artist development company based in Nashville, TN, and is working on an EP she hopes to release early next year.

Don't forget about JoCo when you make it big Abby! Stay tuned to everything Abby on her website - http://abbystephens.com/.