It is times like these that it is important to remember that Johnston County is part of the Triangle. We share news. We share an area code. And we now share events. If you've never heard of or participated in Triangle Restaurant Week, you're in for a delicious surprise. Restaurant Week celebrates the best culinary adventures to be found at Raleigh restaurants and other area dining establishments. Chefs serve up unique, creative menus offered at excitingly low prices. It's a great time to explore the amazing tastes that the Triangle area has to offer.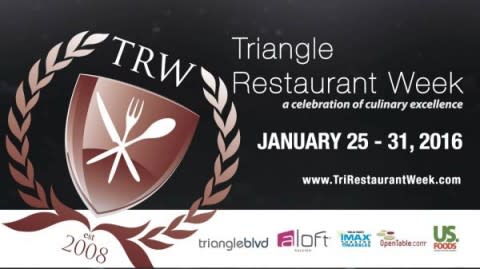 Don't just take my word for it. The Triangle Restaurant Week website declares, "Triangle Restaurant Week is a week-long celebration of culinary excellence designed to incorporate the premier Raleigh, Durham, Chapel Hill and surrounding area restaurants. During TRW, participating restaurants offer special three-course menu options and fixed pricing, a great opportunity for residents and visitors alike to indulge in the area's finest cuisine! No reservations, tickets, or passes required."

This year, Johnston County's own Manning's is taking on TRW. Located in downtown Clayton just 30 minutes from Raleigh. "Manning's Restaurant offers a combination of both modern creative and traditional southern style dishes. Our southern regional themed restaurant portrays our Chef Howard Manning's favorite dishes growing up in the Carolinas with a modern twist." Visit the Manning's website for more information, menus, and hours, or give them a call at (919) 585-7005.

Restaurant Week is happening now! The last day to enjoy these amazing menus at these wallet-friendly prices is this Sunday, January 31st. The good news is that events in Raleigh like this happen every year. Triangle Restaurant Week will be back, and back in JoCo, next year!
 
Expanding the Triangle, Adding to the Plate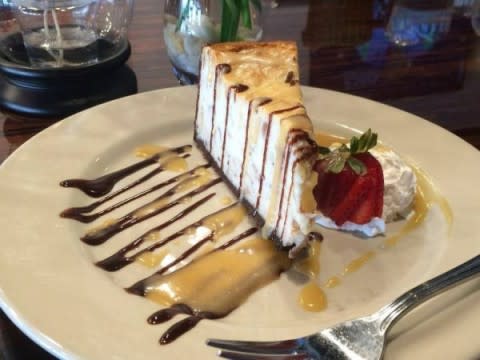 Manning's is participating with a four-course meal priced at $30 per person, plus tax and gratuity. The menu includes: a crab cake appetizer, your choice of either a bowl of gumbo or a side salad (pro tip: the spicy avocado ranch dressing is to die for), a 1/2 rack of BBQ ribs with coleslaw and fries, finished off with a slice of cheesecake.

The prix fixe menu does not include drinks, but Manning's has a full-service bar with mixed drinks and wines that can be paired with your meal. They also have local craft beer on tap. Try a Deep River brew, made right here in Johnston County. Finish your Manning's Restaurant Week experience by visiting Deep River, just a few miles down Main Street from Manning's.

So, if you're visiting Raleigh, the Triangle area, or Johnston County this weekend, stop by Manning's for a southern style dinner at a great price. And be sure to check out all the other restaurants participating in Triangle Restaurant Week. Bring your appetite!