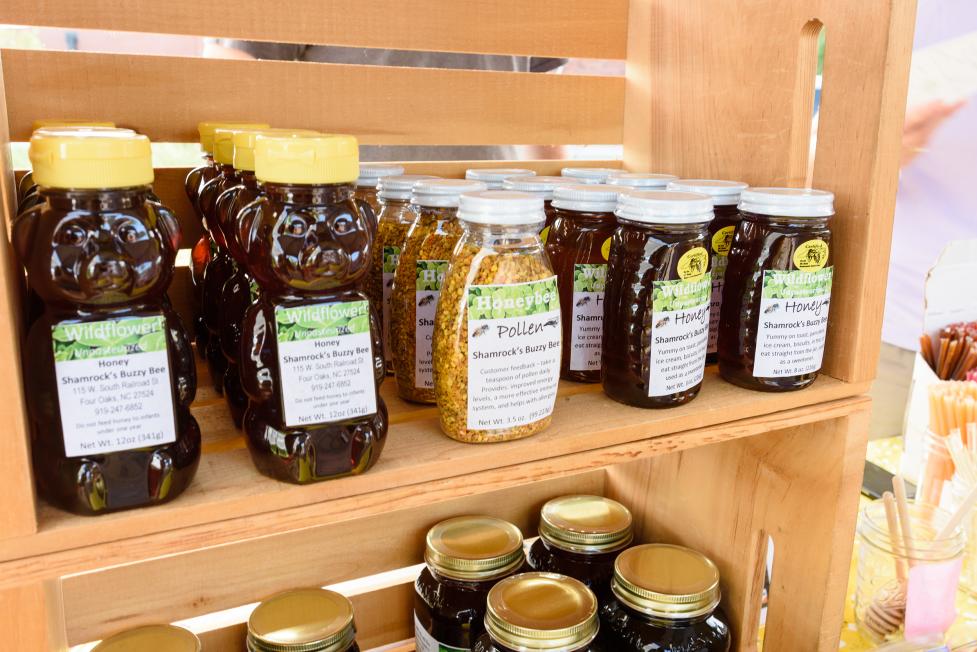 The Johnston County Visitors Bureau is opening our visitors center to local businesses selling local products. This initiative to promote our tourism partners through visitor center events will have its inaugural kick-off event on Tuesday, July 23rd from 1:30PM to 3:00PM. The visitors center is located at 234 Venture Drive in Smithfield. First up will be Shamrock's Buzzy Bee and Thompson Orchards out of Four Oaks. The JCVB hopes these events will continue to happen throughout the year, highlighting local products and artists, so be sure to stay tuned for more events to come.

Anyone who can make it to the event on the 23rd is welcome. Thompson will have peaches for sale and Shamrock's will be offering a variety of products including jars of honey, soap, beeswax, candles, and more! Even better, the visitors bureau will be taking pre-orders for honey products by phone for pick-up on the day of the event; you can call 919-989-8687.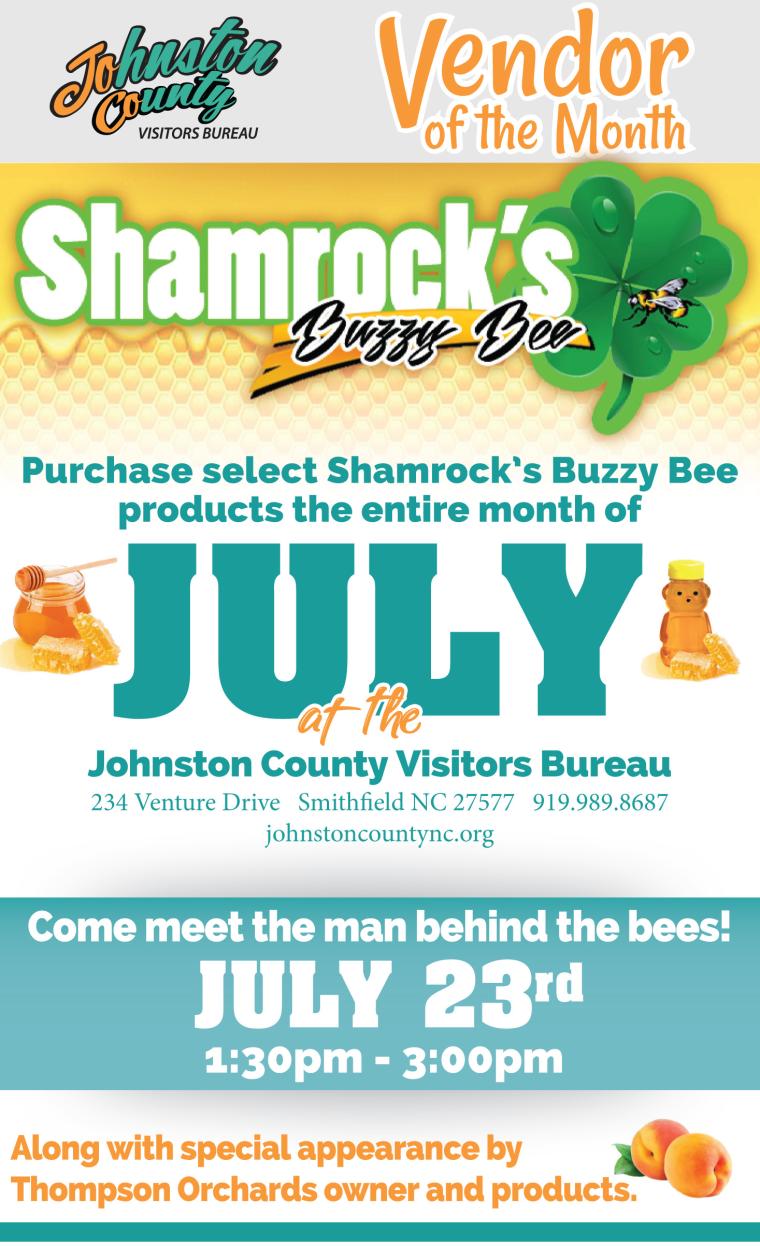 In addition to these special events centered around local products, the visitors bureau now has JoCo merchindise for sale during visitors center hours. Purchase a JoCo t-shirt ($20), postcards ($0.50), or coffee mug ($8)! A great way to rep JoCo or also a great present for visiting friends and family! The Johnston County Visitors Bureau visitors center is open M-F, 8:00AM to 5:00PM.

As always, to stay up to date on events and happenings in the county and at the bureau, follow us on Facebook and take a look at our events calendar.