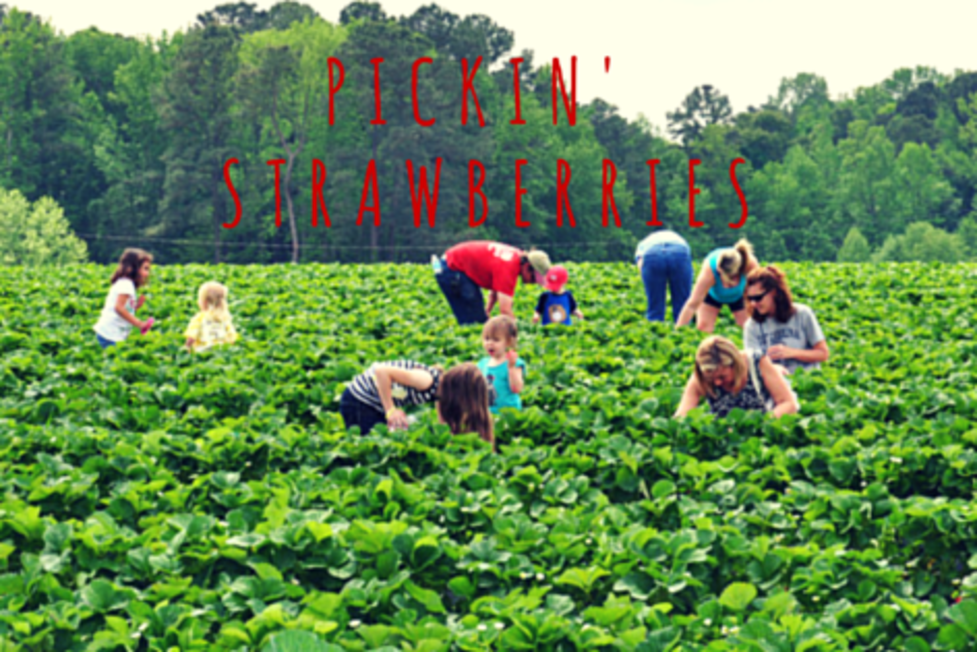 Tis the Season... for Strawberries
There is a festive time of year when a southerner can dig out the ole family recipes, stock up on ingredients of red and green, and roll up their sleeves in the kitchen. No, it's not Christmas! It's strawberry season!

The Greater Cleveland Area Strawberry Festival is this Saturday, April 25th from 9am to 4pm and we hope you all will make time to join in the festivities! There will be Games, Entertainment, Vendors, Arts and Crafts, Pony Rides, Camel Rides, and Food. It's fun for the whole family and you can find out more by visiting the festival's Facebook page here.
Strawberry Picking Fun for the Family
A good southern knows the value of hard work and that doesn't start in the kitchen. It starts in the field, where you pick the strawberries you'll later whip into delicious dishes. Dishes that will certainly taste even better after the experience of strolling rows of lush green strawberry-laden plants. With the warm sun on your skin you'll pick only the best berries for your kitchen, like the most discerning of professional chefs. Below we have provided the information of three places in Johnston County where you can go pick-your-own strawberries.

Smith's Nursery
443 Sanders Rd. Benson, NC 27504
919-934-1700 | smithsnurseryinc.com
Pace Family Farm
12701 Buffalo Rd. Clayton, NC 27527
919-398-2698 | pacefamilyfarms.com

WDW Strawberry Farm & Roadside Vegetable Stand
3510 Progressive Church Rd. Princeton, NC 27569
919-921-0104
Enjoy Your Strawberries Sweet or Spicy
Just in case you lost those family recipes mentioned at the top, we wanted to provide you with some fun and fruity recipes. From a crisp, to a poptart, to donuts, to BBQ sauce, we think we did a pretty great job picking simple and unique ideas. If you missed them on social media, click the links below for these recipes and a ton of others. And if you feel so inclined, we'd love it berry much if you'd share pictures of your strawberry concoctions on our Facebook page here.

Krispy Kreme Strawberry Shortcake