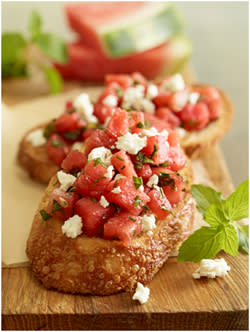 Watermelon Season

Whether it's round, oblong, dark green or bright green, learning to tell if a watermelon is ripe is all about thumping.  Growing up on a farm in Johnston County, kids out in a watermelon field learn to thump a melon and listen for the slightly hollow sound of ripeness.  The fun is thumping until the best sounding melon is the one you have to have.

Starting in July, look for watermelons at our local farmer's markets or just a truck load on the side of the road.  Enjoy melons with a little salt, in recipes, or in a variety of beverages.

For more information about local farms, summer celebrations, and planning a visit to Johnston County, check out our website.