We know it is so very hot these days, but we are all eager to get outside our homes safely and in wide open spaces, so opportunities for hiking and exploring recreational sites like Howell Woods Environmental Learning Center, sure do fit the bill. Just pack lots of water and head to Four Oaks for the day or for a weekend trip!
We recently asked the staff of Howell Woods to share with us what's coming up this summer and to give us a tour of the new on-site cabins.  Here's a selection of events coming up in August!
Perseid Meteor Shower Camp-Out
Aug 14, 6:00 PM - Aug 15, 9:00 AM
Join us as we witness the brightest meteor shower of the year, the Perseid Meteor Shower! Guests will get to camp overnight and participate in space-themed activities and s'mores! $8/tent or rent one of our cabins. Be sure to bring binoculars and/or a telescope!
Kayak Lesson
August 22, 9:00am-12:00pm
$35.00
The Neuse River runs right along the back of the Howell Woods property and makes for the perfect paddling route for more experienced kayakers. The course of this trip stretches through 12 miles of Johnston County, ending at the Richardson Bridge Boat Landing. Our guides will provide history of the Neuse, as well as identify wildlife along the way. Participants should pack a bag lunch and water. Arrive at the Learning Center by 8am.
Please register by email mrhill@johnstoncc.edu or calling the Learning Center (919) 938-0115.

Nature Play Dates
Tuesdays 9:30 AM & Saturdays 12:30 PM
Free
Come play with us in our new Nature Play Area! This FREE program will include extra materials to play with from bubbles to paints and more! 
The Nature PlaySpace is a new area focused on attracting a younger audience. This space provides an interactive natural play area where kids can have fun learning about their natural environment. You can join in with the organized play dates or drop by and let the kids have some fun!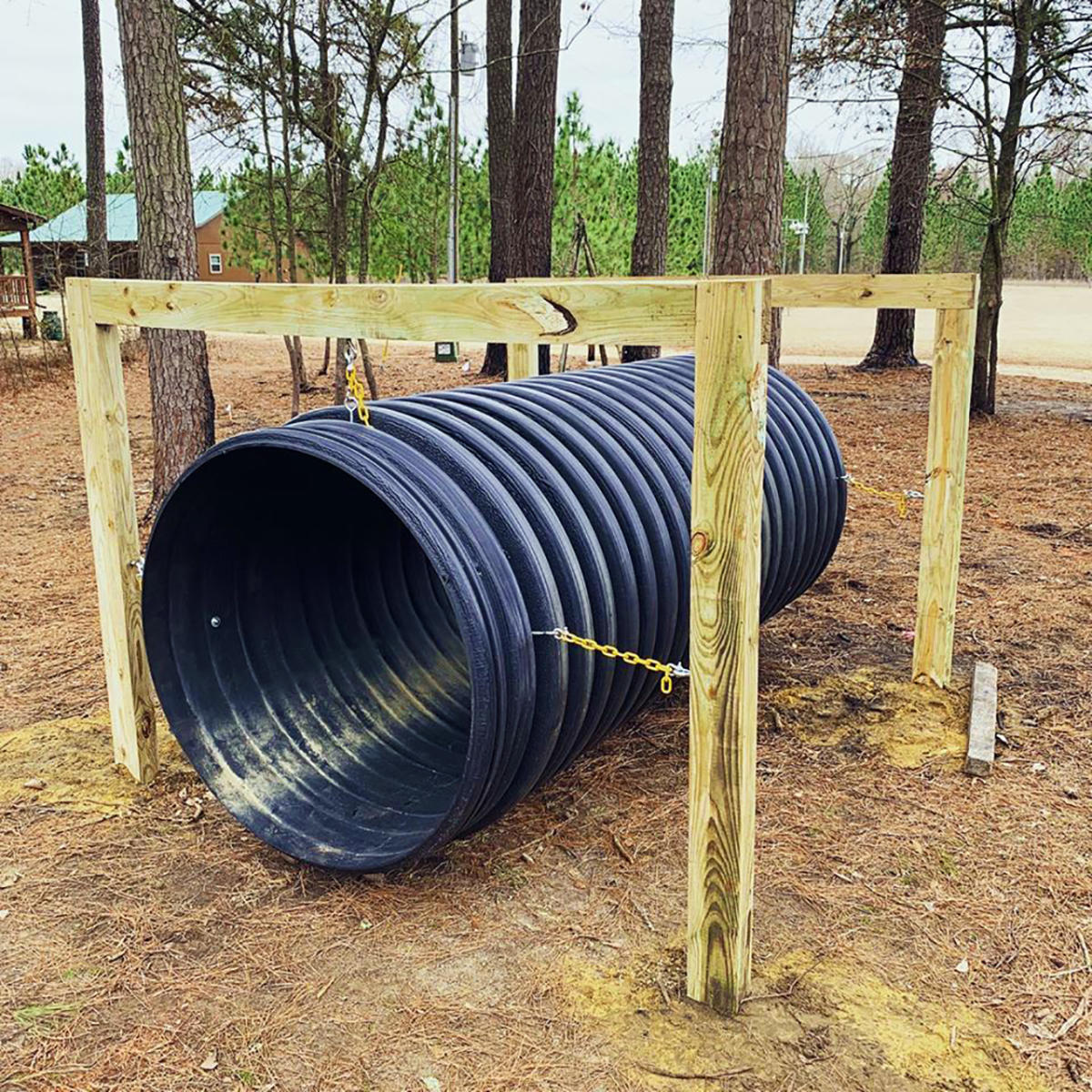 Hiking, Biking, Horseback Riding
With 25 miles of trails and gravel roads, there are many options for hiking, biking and even BYOH (Bring Your Own Horse) for riding at the park. There are fees for biking and horseback riding.
Whether you are a serious or amateur recreation enthusiast, you can plan a fun weekend at Howell Woods and you can stay on site at one of three cabins. The new ADA accessible cabin sleeps 16 and combined with the other 2 lodging facilities, Howell Woods will accommodate 32 guests. This is great for family reunions, church groups, or retreats for organizations looking for meeting space and team building activities on the low-ropes course.
The Very Popular Summer Camp
This week-long day camp will be filled with fun, adventure, and is now offered throughout the summer!  Activities include making tree faces, working on citizen science projects, trail cameras, and more!  Starting in June, Howell Woods is offering three Summer Camp sessions! Registration and payment is online via the website, with the next camp scheduled for August 3-7.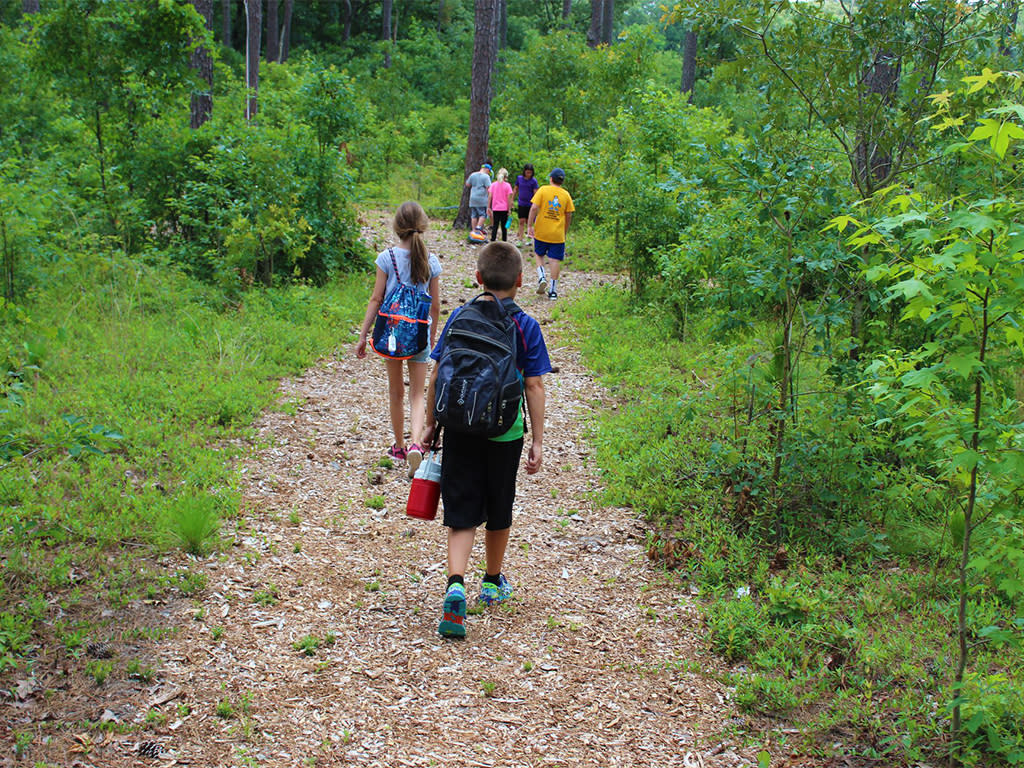 It's a Dog-Friendly Attraction
For an outing with "man's best friend", you may want to take your dogs out to Howell Woods - it's dog friendly!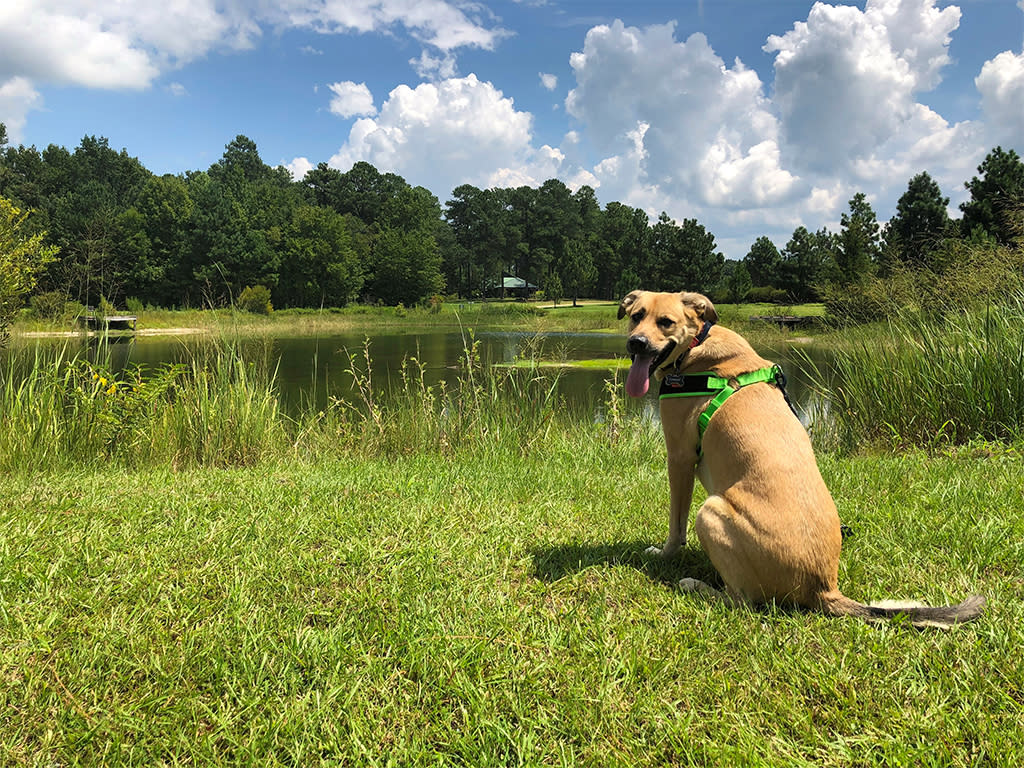 Kayaking on the Neuse
Howell Woods has an annual paddle season schedule that includes kayak and canoe lessons and guided Neuse River trips.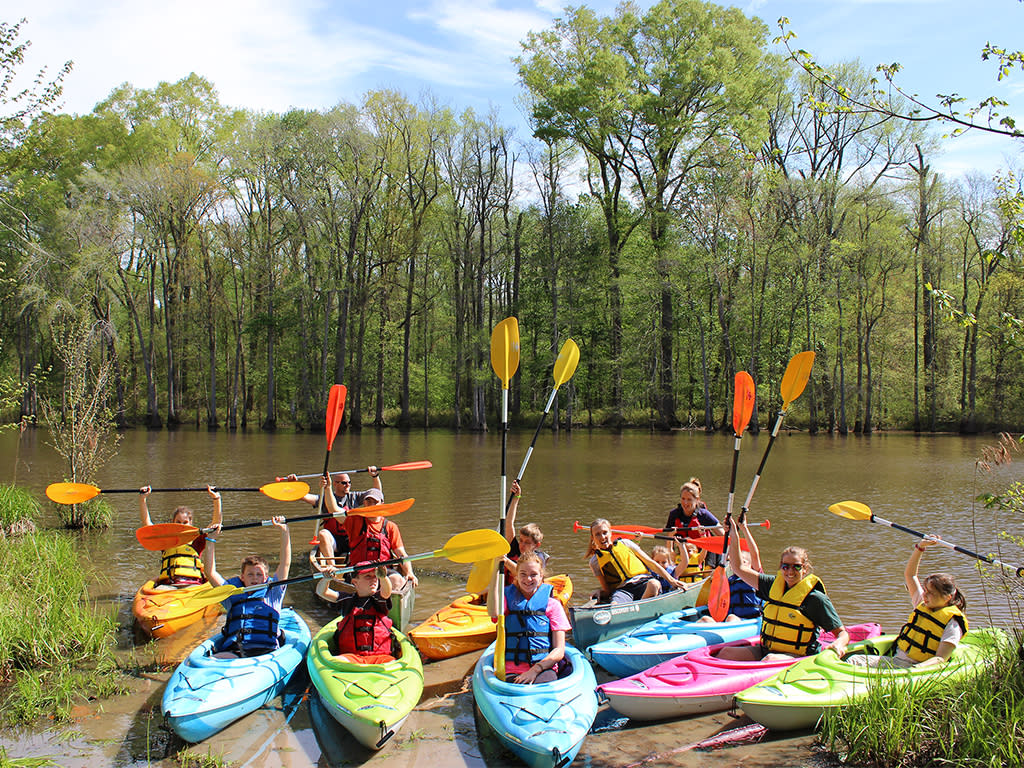 More About Howell Woods
The Rudolph Howell & Son Environmental Learning Center, or Howell Woods, is a unique 2,800-acre natural resource designed to provide excellent educational experiences while fostering environmental stewardship. At Howell Woods, visitors can experience a variety of environmental education programs and recreational activities.  Go hiking, camping, canoeing, bird watching, hunting, fishing, and more!  Howell Woods offers educational opportunities and low impact outdoor recreation at different skill levels.
Getting outdoors after months of "sheltering" is so needed these days -- we certainly recommend a trip out to Howell Woods!
6601 Devil's Racetrack Rd.
Four Oaks, NC 27624
919-938-0115
johnstoncc.edu/howellwoods