As February is Black History Month, we wanted to share the events going on around the county celebrating and honoring black history in JoCo.

This weekend, the 18th, Selma's popular Soul Food Feast Festival will be happening at the Richard B Harrison Gym from 3 PM to 6:30 PM with food trucks, live music, local vendors, and more! 

February 23rd Franklin Deese, Town Manager of Marshville, NC, will come to the Public Library of Johnston County and Smithfield to share the inspiring story of his journey from inmate to mayor. Titled "Celebrating a History of Overcoming the Odds," the program is hosted by the Black History Committee of the Johnston County Heritage Commission and will begin at 6:30 pm in the library's upstairs meeting room.

The program will also feature a special tribute to the late Q.K. Wall by Dr. Carolyn G. Ennis and music by Georgia Perry Adam. The public is invited to attend, and admission is free. The program is sponsored by Joyce and Cliff Mitchell in memory of the late Gerald R. Williams, whose own story is one of overcoming the odds. For more information, call 919-934-2836, or visit the Heritage Center's website at www.jcheritagecenter.org.




The Benson Museum of Local History's 12th Annual Black History Month Celebration honoring Mrs. Geneva W. Covington (pictured above) will be held on February 26th at 3 PM at the American Legion in Benson. The event is free and open to the public. Follow the Benson Museum of Local History on Facebook for more information and to view a mini-documentary video following the event. 

Covington is a local volunteer, community organizer, and pillar of the Benson community. Mrs. Covington received multiple nominations; she has been helping people in her community for more than 70 years. She's a fabulous cook and baker, a "grandma" to several in the community as she would often watch other's children for them when needed, a dedicated church member, and someone that is always reaching out to her fellow residents.

Black-owned Tourism Businesses in JoCo

In addition, the Johnston County Visitors Bureau works with many black-owned businesses around the county that share a true entrepreneurial spirit and passion for serving both residents and visitors. We have highlighted some of these partners below, many of who are women-owned businesses as well.

Along with the below-highlighted partners, other businesses include: Chefella's (pictured at the bottom), D's Seafood Market, Buttermilk Boutique, Bourbon N' Sweets, Eden's Vegetarian, Niada Photography, Classy C's, Old Fashioned Ice Cream (pictured at the top) and Old Fashioned Ice Cream Truck, Alicious Boutique & Apparel, JoCo Hot Dog Palace Food Truck, Caribbean Delight, 815 Gourmet Grill, Gettn' Sassy with Saundra, Inspirational You Beauty Box, Island Food, Island Flavor, JP's Chicken & Ribs, Oink 'N Moo, and Oak City Fish & Chips.
 
Fired Up Pizza & BBQ Food Truck 
This food truck, owned by Tyrone Fields, is unique in the fact that they are one of the very few food trucks featuring a professional Il Fornino wood-burning pizza oven.  All of their pizzas are cooked with North Carolina hardwood right before your eyes on their open-air deck and their BBQ is made using a specially formulated spice rub and sauces then slow-smoked for hours.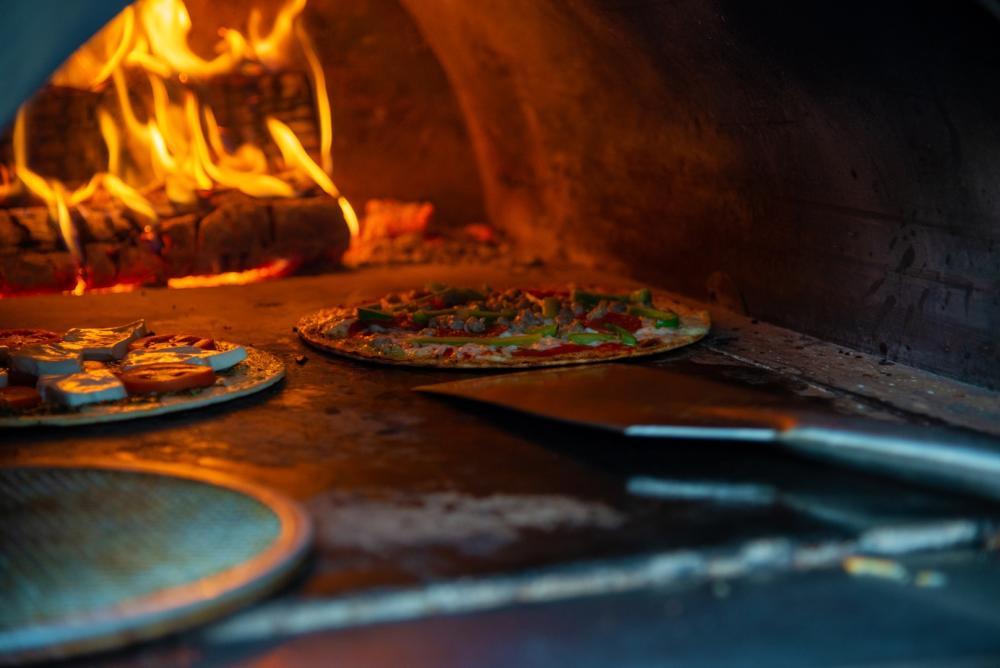 The Serving Spoon is a full-service catering company with an excellent reputation in Johnston County and beyond. With over 25 years of experience, owner Joyce Jenkins prides herself on preparing the very best Southern Cuisine made from scratch. Joyce recently opened her own catering venue in Downtown Pine Level. The beautifully renovated historic building will serve as a private event space and is also offering safe catering solutions like curbside and delivery service. What's more, Joyce organizes and teaches a cooking camp for young children, instilling in boys and girls an early confidence in the kitchen and healthy eating habits.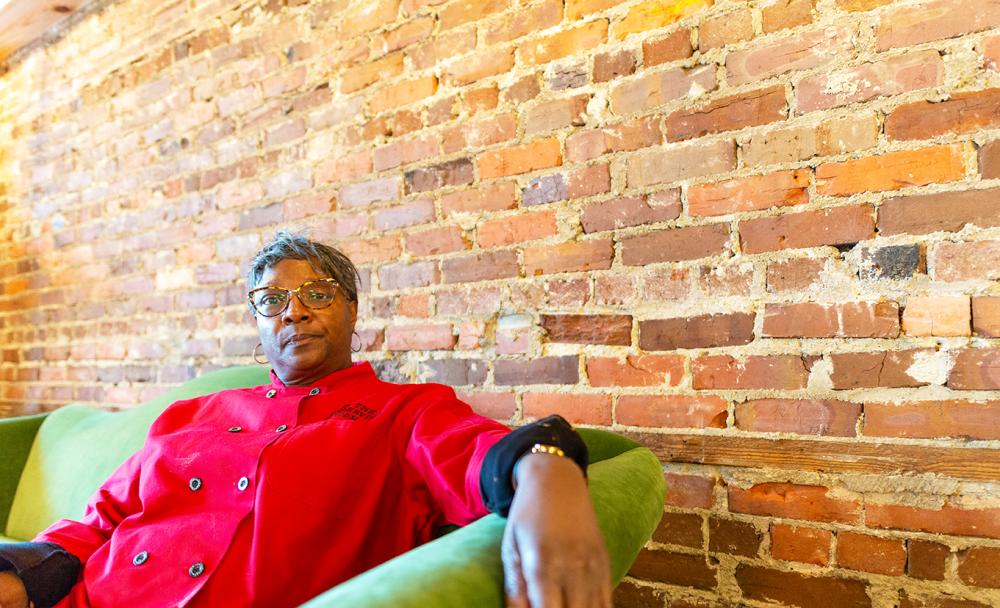 Patty Cake's Littlest Cupcake Shop
Just a short walk off Main Street, this cute little shop offers heavenly cupcakes, easy to eat and walk as you explore Downtown Clayton. Made fresh daily by owner and baker Denetra Jackson. With unique flavor combinations, it'll be hard to choose just one… so maybe take a few for later as well.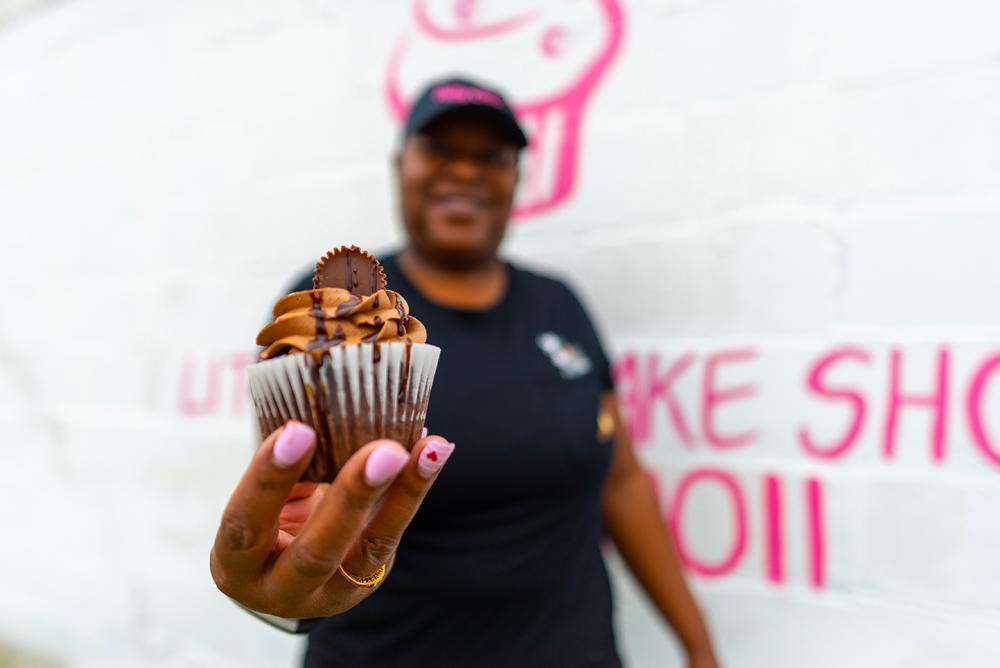 Mister and That Dang Woman Catering
Voted top five best caterer and best BBQ in North Carolina by WRAL Voters Choice Awards for the past four years! Mister & That Dang Woman share a love for great food, family, and the Lord. They also share a passion for providing everyone – regardless of budget – with a beautiful experience.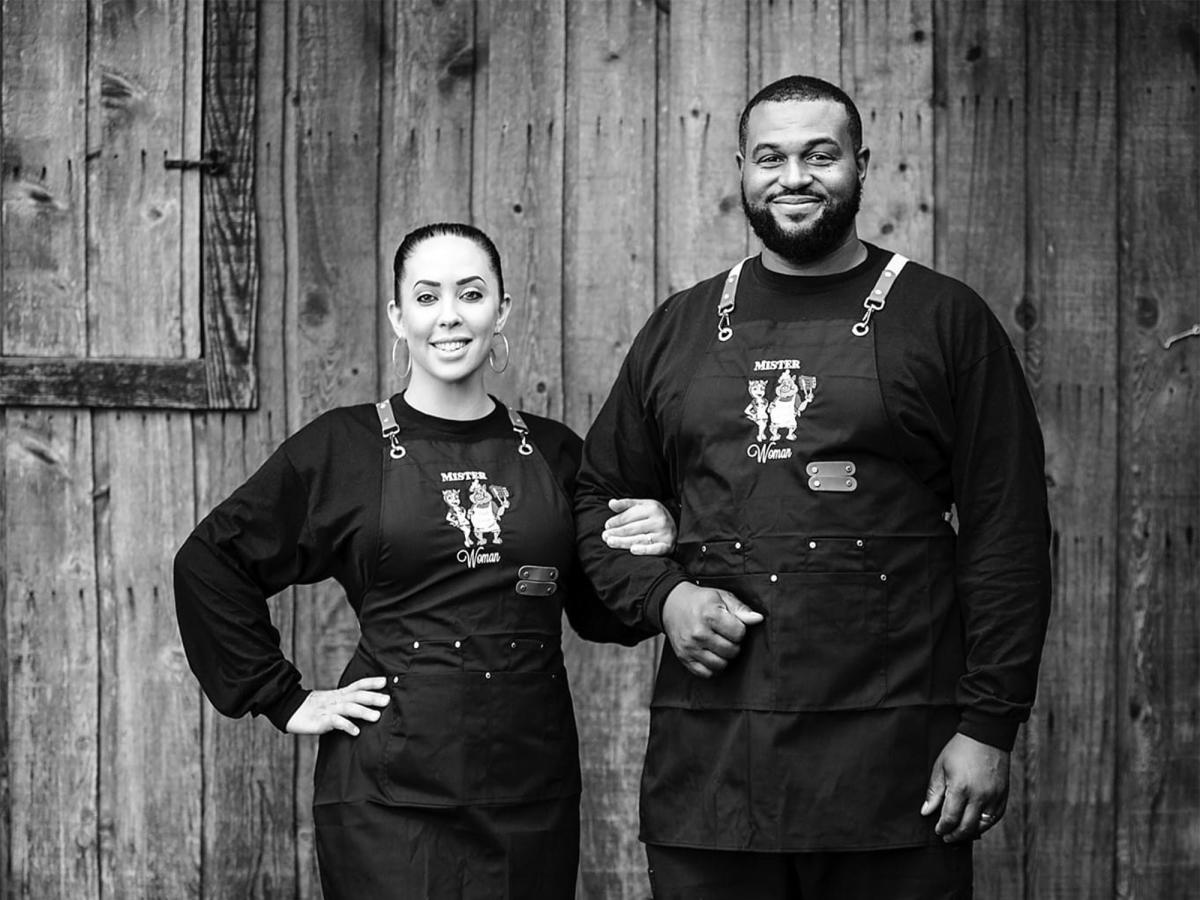 From a home baker to owning a storefront in the McGee's Xrds community, on I-40, Exit 319, Benisha Hunter is making her dreams come true. Ms. B's Bake Shop provides cupcakes, custom cakes for all occasions, sweet treats and pastries. The tastes and smells are amazing and you will not be disappointed!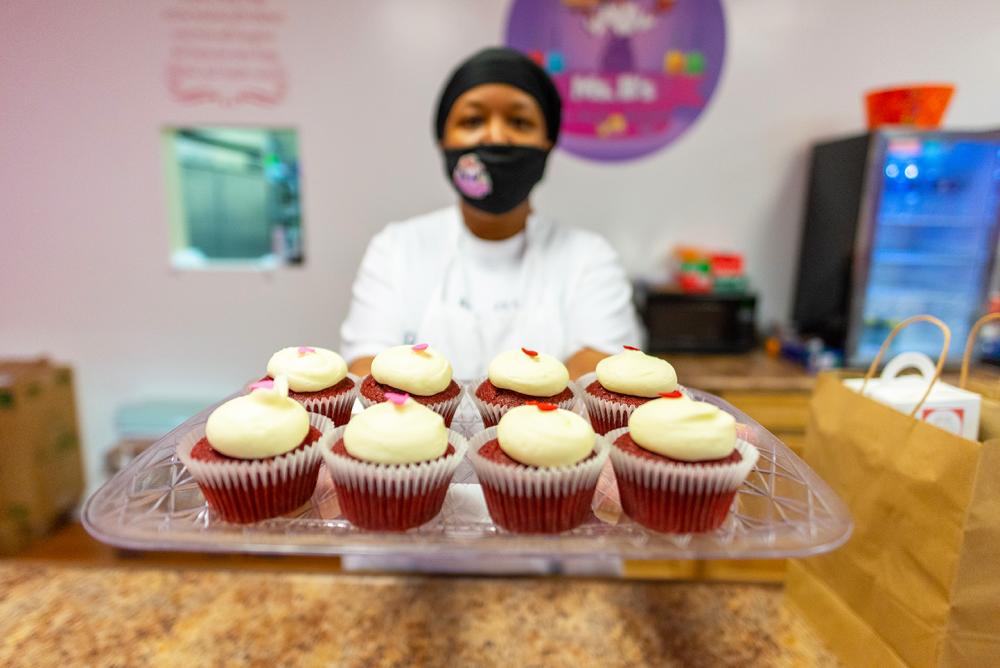 Gateway Conference and Event Center
Terri Watson owns this event center, but the operation is a family business. She opened the center in Clayton and hosts all sorts of events from birthday parties to meetings; but elegant wedding receptions are her specialty.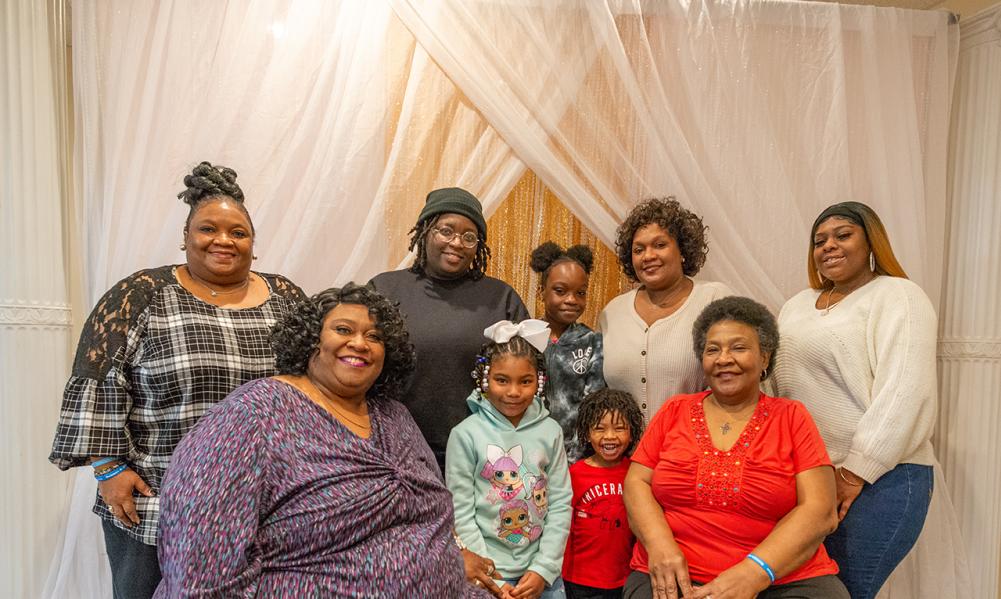 Whether you're looking for cupcakes, clothing, event planning, or eateries, we know they'd appreciate your business this month and throughout the year!  Please note that these are the uniquely visitor-facing businesses the JCVB knows about and has listed on our destination website; this is by no means meant to be an exhaustive list of every black-owned businesses in JoCo, of which there are many. If you know of a tourism-related minority-owned business that has not been included, please let us know.