On August 2, 2017, twelve Tourism Capital Grant applications were approved by the Johnston County Tourism Authority for a total of $225,282 in funding.  The Special Projects Committee reviewed all applications received, and made a recommendation to the full board that each project get the full amount requested. The committee found each project to be worthy and with some fund balance available to use, the board agreed wholeheartedly to support all projects.
"It is amazing when forces for good come together and make great things happen. I am super proud of our Board, our organization, our staff, and our county," stated Ernie Brame, chairman of the Special Projects Committee.

For more than 25 years, the Tourism Authority has committed funds to enhance the county's historic, recreational, and cultural assets to build tourism infrastructure. Without vibrant attractions to pull visitors off of I-95 and I-40, the county's tourism industry could become stagnant. To date, more than $1.2 million dollars of visitor generated room tax has been reinvested in the county to build museums, auditoriums, gardens, sports facilities, and more.  "Of course, these facilities are enjoyed by residents as well, and that's why tourism assets are a big part of our quality of life here in Johnston County", noted Donna Bailey-Taylor, President/CEO, Johnston County Visitors Bureau.

The 2017-18 grant recipients and description of grant projects are as follows: (alpha order)
Ava Gardner Museum - $30,000
Grant funds will be used for build a new exterior wall to the museum building to correct moisture issues and replace the roof.
Benson Foundation for the Arts – W.J. Barefoot Auditorium - $12,000
The project involves tearing down and replacing the antiquated and unsafe lighting system, replacing with new LED lighting, software, interface, and all equipment needed.
Benson Parks and Recreation Department - $9,360
Grant funds will be used to install asphalt ADA accessible walkways at the Benson Civic Center to connect the parking area to the ballfields.
Bentonville Battlefield State Historic Site - $7,000
Funds will be used for bridging a ravine to expand the sites walking trail system. Funds will also be used for interpretive signage for the trail extension.
The Clayton Center - $10,000
Funds will be used to continue the Auditorium digital upgrade relating to video projection and equipment necessary to produce high definition projection, as well as, creating the foundation to provide live streaming, simulcasting, and information presentations on global platform.
Johnston Community College, Howell Woods - $50,000
Funds will be utilized to build an additional two-room cabin with meeting space at Howell Woods to accommodate more hunters, bird-watchers, and meeting attendees.
Johnston County Heritage Center - $5,650
Funds will be used to purchase five historical markers that will be placed at visible sites for tourists. Funds will also provide a guidebook or brochure.
Max G. Creech Historical Museum - $2,000
Grant funds will be used to purchase archival quality conservation materials to store and protect the artifacts in the museum.
Tobacco Farm Life Museum - $9,272
Grant will be used to have a professional pest management team tent and treat the Pack House and workshop buildings and artifacts inside for powder post beetles.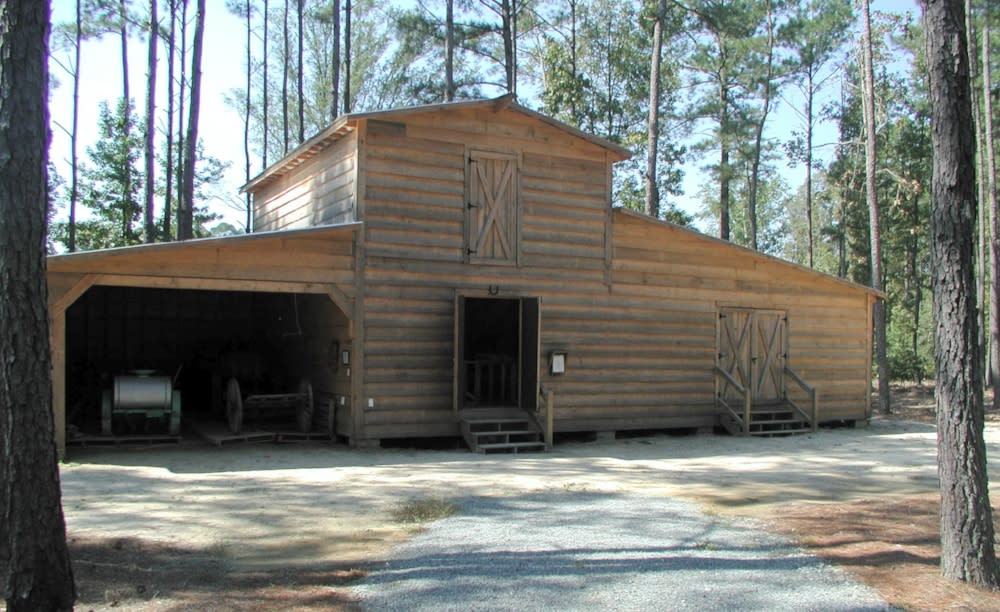 Town of Selma – Civic Center - $25,000
Funds will be used for the renovations of this historic building to provide meeting space and an event venue for the Town of Selma.
Town of Wilson's Mills, Clayton Rugby Association - $15,000
The grant funds will be used to assist with the project costs to develop three rugby fields at the community recreation park in Wilson's Mills.
Town of Wilson's Mills, Parks & Recreation Picnic Shelter - $50,000
Construction of picnic shelter that includes bathrooms and a storage room at the new community park.
For more information on the Johnston County Tourism Authority list of capital grant recipients 1987-2017 visit https://www.johnstoncountync.org/about/working-with-jcvb/grants-programs/jcvb-capital-grant-recipients/.