My mother gave me many lectures. Some of which I listened to (don't take candy from strangers!), and some of which I didn't (what is even the point of having a dryer if we have to hang up every single piece of clothing?). But, somewhere between how to apply pressure to a wound and say no to drugs was something about ignoring things on the side of roads in the name of your health - furniture, food, hitchhikers.

As you mature you learn that some of what your parents said was the gospel truth and some of it can be mitigated under the right circumstances. Food on the side of the road, for example, is acceptable under the "right circumstances". A farmers market, a produce stand, or even the back of a pick-up truck - nothing is coming between me and fresh peaches. So, there you have it, strangers of the world... I will not accept your candy, but I'll take a bushel of peaches.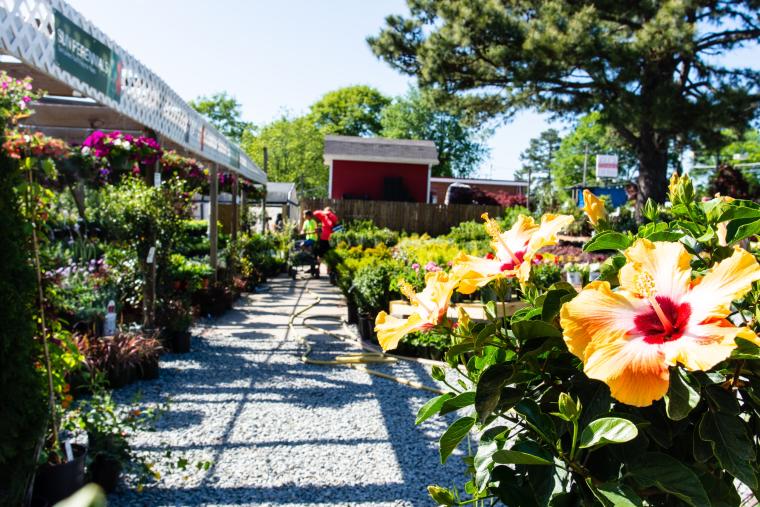 Johnston County, as a historically agrarian society, has a long history of produce stands and community markets. Whether run by entrepreneurial middle-men or by the farmer himself. Before Broadslab Distillery was a legal moonshine operation, owner Jeremy Norris' grandfather was a hard-working farmer with a roadside produce stand on Highway 50. Before DeWayne's was one of the largest boutique and garden shopping meccas on I-95, owner DeWayne Lee sold pumpkins out of a trailer on a gravel lot there.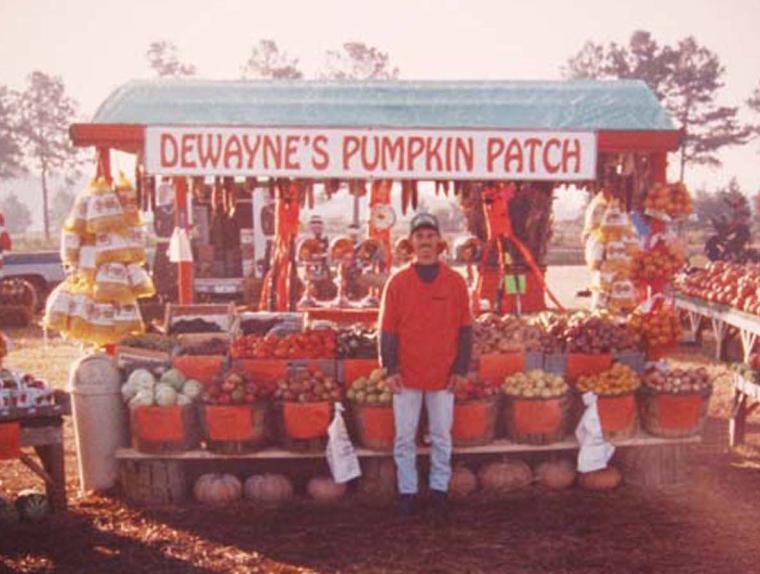 Next time you're in Johnston County, stop by for some fruit, honey, or boiled peanuts.

Below is a list of options for travelers and locals who would like to visit a farmers market or produce stand in the area. You can click on each one to view a listing with further details like location and hours. Pro Tip: The Clayton Farmers Market and Lee's Produce stand are only a few blocks apart.

Clayton Farm and Community Market is an outdoor non-permanent market in Downtown Clayton on Main Street with a regular season, as well as a winter season and two holiday markets.

Crooked Row Produce is located along Highway 301 in Selma and sells in-season fruits and veggies as well as Christmas trees around the holidays.

L&G Farm Stand picks, washes, packs, and sells their own produce and sundry at this Cleveland area stand and also sells Christmas trees in season.

Lee's Produce and Garden Center offers up locally grown flowers as well as produce. During the Christmas season get trees, wreaths, bows and even old-fashioned Christmas candy as well as firewood.

Smith's Nursery sells fresh, seasonal produce from their farm as well as homemade jams and jellies. Stroll around the pond and visit the farm animals as well.

Remember to eat and shop local. Our farmers thank you!