If you were at all like us, during the COVID shutdown, you decided it was a perfect time to enjoy more of the great outdoors. Just imagining a long stroll, a quest for unique wildlife, or a peaceful river trip was enough to get your spirits up, and, in turn, your credit card out. But now that you've bought new recreational gear to embrace your outdoorsy lifestyle, where are the best places in JoCo to utilize them?
Don't keep your new gear in a closet, read below to find outdoor recreation assets and hidden gems throughout Johnston County. We bet you will discover a new favorite place to get the most out of your outdoor equipment that you'll want to visit again and again!
Binoculars/Telescope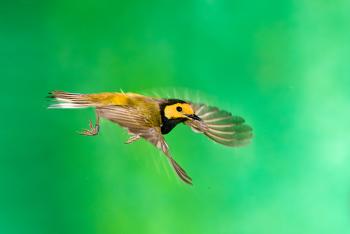 One of the most idyllic new outdoor passions is hiking and discovering wildlife in parks and forests! We recommend bringing those new binoculars to Howell Woods Environmental Learning Center in Four Oaks, a 2,800 acre natural resource for hiking, birdwatching, and outdoor adventures. Look for colorful native birds, hawks, and butterflies, and search through groves of trees for deer, wild turkey, feral pigs, and waterfowl. In August each year check their calendar for the Perseid Meteor Shower event where you can bring your telescope and tent to enjoy the beautiful views away from the big city lights.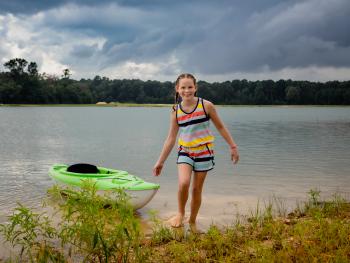 Kayak/Canoe/Inner Tubes
The Neuse River runs through the center of the county and the towns of Clayton, Smithfield, and Four Oaks, and provides great opportunities for water travel. You can launch a canoe or kayak in the river at Clayton River Walk or the Smithfield Boat Ramp on the Buffalo Creek Greenway. Float peacefully or create more of a workout by paddling your canoe or kayak at a brisk pace enjoying miles of scenic greenery and wildlife. Another option is to grab a group of friends and enjoy a lazy afternoon of tubing or paddle boarding. Howell Woods is another great place for boating on the Neuse or their 25-acre lake. Either way, don't forget your life jackets, water, and snacks!

Running Shoes/Bicycle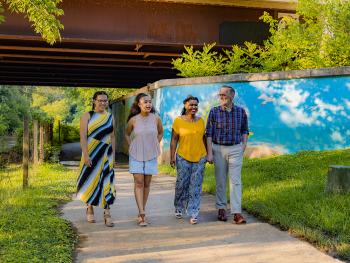 Walking and running are great ways to get a cardio workout without breaking the bank, and biking is the perfect activity for traveling long distances around the county (check out the Johnston County Bike Routes). Buffalo Creek Greenway in Smithfield is a 3-mile paved trail that runs near Downtown Smithfield (lunch break, anyone?) and connects to Smithfield Community Park. The Clayton River Walk is a 4-mile paved trail that travels along the Neuse River and over a scenic bridge. Sam's Branch Greenway, also in Clayton, is a 3.25-mile paved trail that includes art installations painted by local school children along the path to stop and admire. Both Clayton paths now connect to Wake County as part of the Mountains-to-Sea Trail, so you can enjoy shorter trips or take on the continuous 70+ mile trail on your bike that extends to Raleigh and Durham!
Exercise and education go together at Clemmons Educational State Forest, where the hiking trails are a favorite activity for locals and visitors. Be sure to look for the popular talking trees and rocks exhibits!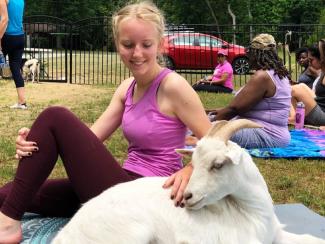 Yoga Mat
If your fitness goals include getting outside gaining some flexibility, a yoga mat is a simple item suitable for beginners and pros for stretching, strength-building, and mixed workouts. For practicing Yoga bring your mat to Homestead at Little Creek, where regular Goat Yoga events are held. This is a great way to introduce yourself to the practice in a fun, stress-free atmosphere. Plus, exhaustion breaks aren't so bad if you get to pet a goat or two! If you're looking for a little less distraction, bring your mat to Deep River Brewing Company for one of their Mats & Taps events to experience an hour-long class. Your reward for exercising is enjoying a free beer afterwards. Sounds like a win-win to us!

Whether you spent a lot or a little on your recreation equipment, we hope you visit JoCo often to get your money's worth. Bring your gear (walkers, just bring your best shoes) and enjoy spending time exploring all the corners of JoCo. Our beautiful forests, trails, rivers, and lakes are waiting for you!