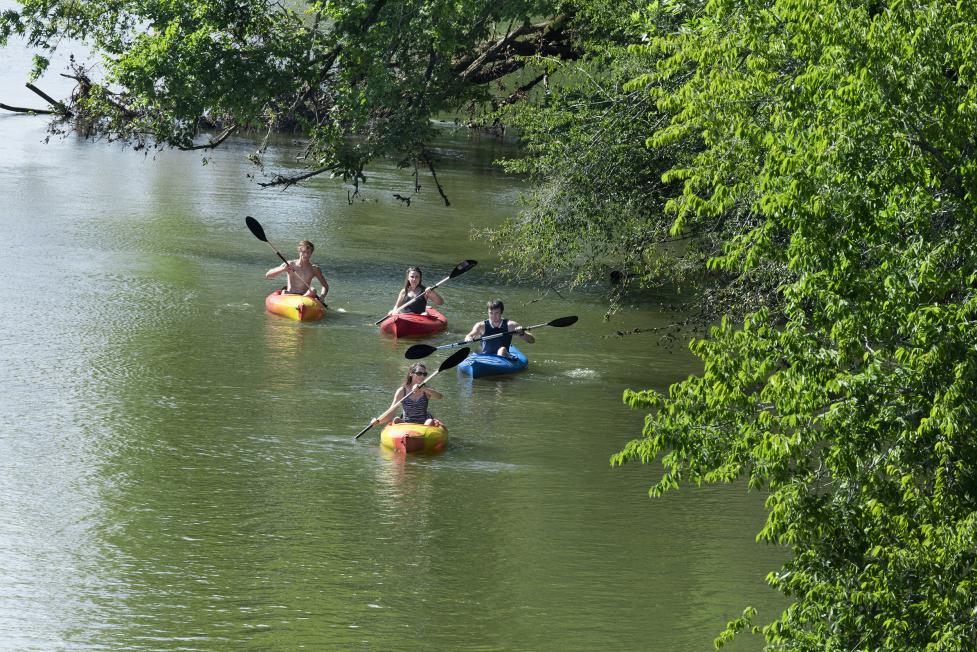 There's plenty to see and experience in Johnston County, NC. But for the more outdoor minded individual or family, our rural landscapes offers an escape into nature. This isn't rock climbing, waterfalls, or extreme sports, this is soft-adventure... so that everyone can enjoy the great outdoors together. Bike, hike, and paddle your way through JoCo and stay the night your way - roughing it or in style.

The below itinerary gives you a snap shot of places in the Smithfield area to explore, eat, drink, and stay. Less than an hour from Raleigh and right off I-95 (Exit 95), Smithfield has a river-side trail, farm to table restaurants, and rural bike routes that take you right by green fields and vineyards. Enjoy a day, stay for the weekend, make your visit your own using our below outline.
 
Day One
Morning - Howell Woods Environmental Learning Center

The Rudolph Howell & Son Environmental Learning Center or Howell Woods (for short) is a unique 2,800-acre natural outdoor classroom designed to provide educational experiences while fostering environmental stewardship. It's also dog-friendly! Visitors to Howell Woods can rent cabins and enjoy hiking, biking, fishing, horse riding (bring your own horse), bird-watching, or participate in controlled hunts.

Lunch - Gotham's Deli

Located along the main street of Smithfield, this authentic New York-Style deli is a local favorite and attracts visitors as well - enjoy deli sandwiches, pasta, salads, and desserts.

Afternoon - Ava Gardner Museum

One of the greatest movie stars of all time is from Johnston County, NC. Tour her museum in Downtown Smithfield to see costumes, personal effects, scripts, letters, and other items that tell the story of Ava's life, loves, and career. The Ava Museum is well curated with rotating exhibits and special events offered throughout the year. Once you're done at the Ava Museum, stroll down to Smithfield's Buffalo Creek Greenway - a paved trail which stretches for miles along the Neuse River.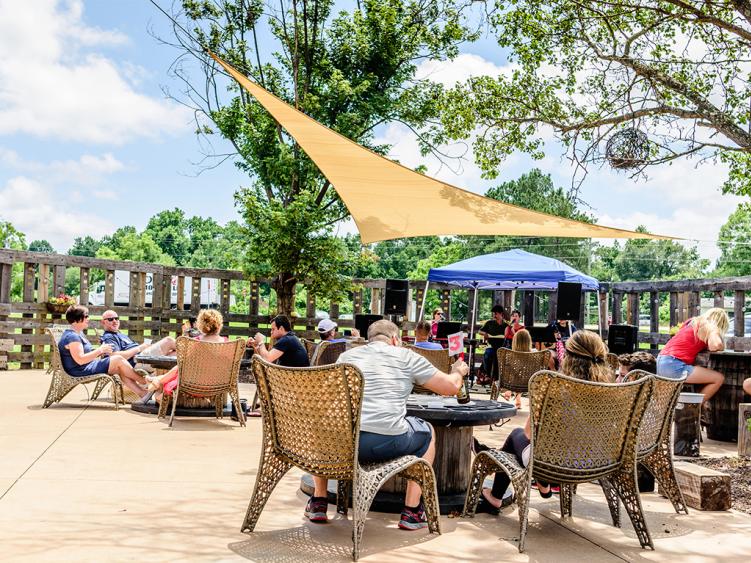 Grab a Beer - Double Barley

Taste a variety of award-winning craft beers in the Double Barley lounge or enjoy the outdoors in the beer garden. Double Barley is JoCo's second brewery and specializes in dark brews with a higher ABV which you can taste in a taproom with a rustic but modern feel. Double Barley is a stop along the Johnston County Beer, Wine, Shine Trail.

Dinner - Simple Twist

Simple Twist is a family owned café and bar featuring fresh, made from scratch food and drinks. They use locally grown produce and carry products from all over Johnston County and NC. They now have three locations in the county. Kick back with a local craft beer and enjoy the twisted take on staples like the Twisted guacamole, served with blue cheese and bacon crumbles.


Stay the Night

Howell Woods

Campsites, two cabins that sleep eight each, and one cabin that sleeps sixteen are available. On-site overnight lodging is available in environmental-friendly cabins. The two identical cabins are nestled beneath whispering pine trees and are located next to each other. They overlook our longleaf pine savannah restoration site. 

Raleigh Oaks RV Resort & Cottages

Stay at Raleigh Oaks Campground, a locally-owned RV oasis right off of I-95. It is a great stopping point on any east coast road trip with pull-in spots for all types of RVs as well as full cottage rentals. There are also 2 pools, a hot tub, a movie room, 3 dog parks, free Wi-Fi, a fitness center, 2 laundry facilities, and a putt-putt course.

Find more campground options in the area here.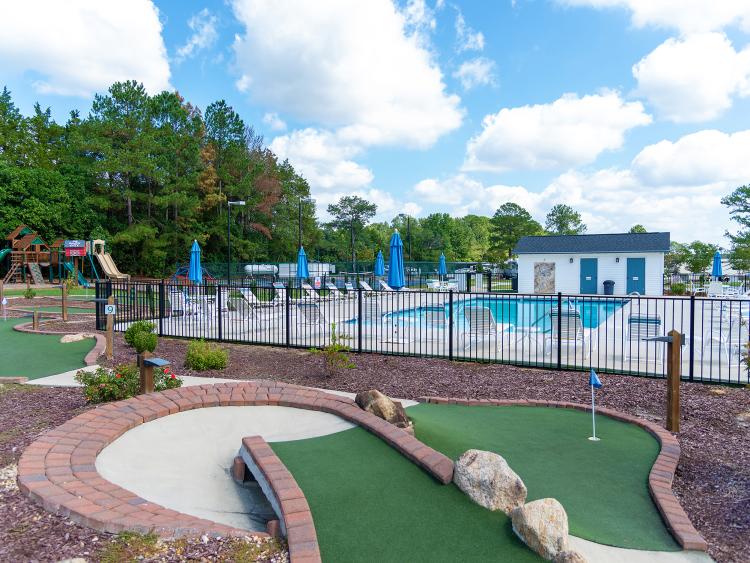 Day Two

Morning - Bentonville

Rise and shine soldier! It's time to head to the site of the largest Civil War Battlefield in the state of North Carolina and National Historic Landmark, Bentonville Battlefield, fought on March 19-21, 1865. Tour The Harper House (c. 1850's) which functioned as a Union Field Hospital during the battle. Drive tours allow stops at several Civil War Trail pull-offs. Walk the confederate cemetery and Union earthworks trails; Bentonville was once voted by USA Today one of America's most hike-able battlefields. The museum and visitor center offers displays and interprets many artifacts from the three-day battle. Gift shop onsite features t-shirts, extensive book collections, and other various battlefield items.

Lunch - Gilded Pear Brew House

The Gilded Pear in Downtown Smithfield offers fresh-made coffee, teas, pastries, crepes, and more! Snag a spot in the loft, the window, or outside along the street to relax, people watch, or get some work done. This is a locally owned coffee shop and café, and is one of the newer stops along the Johnston County Coffee Trail!

Afternoon - Rural Bike Routes

Johnston County has four NCDOT-adopted bike routes in the county for residents and visitors to enjoy. These routes span the four corners of the county and connect cyclists to several key visitor attractions as well as the Mountains to the Sea Trail. The route in the Smithfield/Selma area will take your right by Hinnant Vineyards - a stop along the Beer, Wine, Shine Trail. A North Carolina tradition since 1972, Hinnant is the largest muscadine vineyard in NC with more than 100 acres of grape vines. Take a tour and then, check-out the tasting room to sip on double gold winning Electric Pelican, Winemaker Bob Hinnant's wine of choice!


Insider tips!

If you're looking for a way to explore the entire county with purpose, check out our Geocaching trail! Enjoy the outdoors and find all 50 caches to receive a commemorative coin.

Check the county-wide event calendar managed by the Johnston County Visitors Bureau before you visit: https://www.johnstoncountync.org/events/.