With the weather warming up, many people are looking to enjoy the great outdoors with family and friends. May we suggest a fun activity that combines enjoying JoCo's many parks and greenways with our fun food trails?

Sip & Stroll JoCo! Lots of JoCo's downtown areas have locally owned coffee shops or sweet treat locations close to playgrounds, parks perfect for picnics, or paved greenway trails. Make it a family outing (furry friends included) or grab a group of friends for a much-needed social distance gathering.

Before heading to your chosen recreation spot, stop in for an iced coffee, a smoothie, or something else to tickle your tastebuds to-go. Then strike out for a nice stroll or impromptu picnic. We've offered up some combinations below.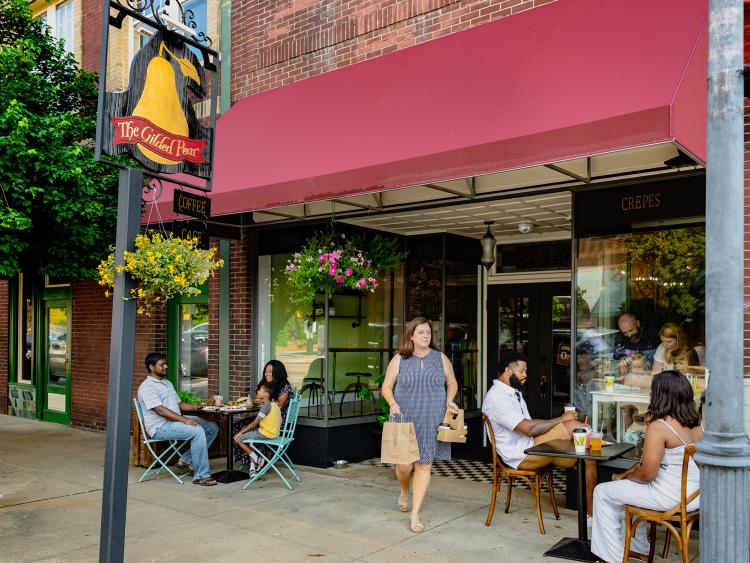 But don't take our combos as the only ones available; make your own combo! There are so many variations. You can find a full listing of JoCo's parks here and trails here. Plus, you can find interactive maps outlining stops along the JoCo Coffee Trail here or Sweet Treat Trail here. Pick a Stroll option. Pick a Sip option. Soak up some sun!
 
If you decide to try the JoCo Sip & Stroll activity for yourself, take a picture of you and/or your treat on your chosen trail and hashtag it on Instagram - #JoCoSipandStroll. We might just share your post to our page! Happy sipping. Happy strolling. And remember, leave the great outdoors as pristine as you found it and make sure your treat container ends up in the trash and not on the trail when you're done with it.