Be JoCo Strong!
As fewer visitors are traveling, we all must adjust to the situation at hand and realize our local small business owners need our help. There are several ways we can make a difference: driving through for take out, shopping curb-side, shopping online, or buying gift cards TODAY for use at a later date. Gift cards equal immediate cash flow which will be vital to our small business owners.

Please help us spread the word and support our tourism businesses...your neighborhood and local family business! Please share via social media...we will get through this difficult time, JoCo Strong!
Dining in Joco!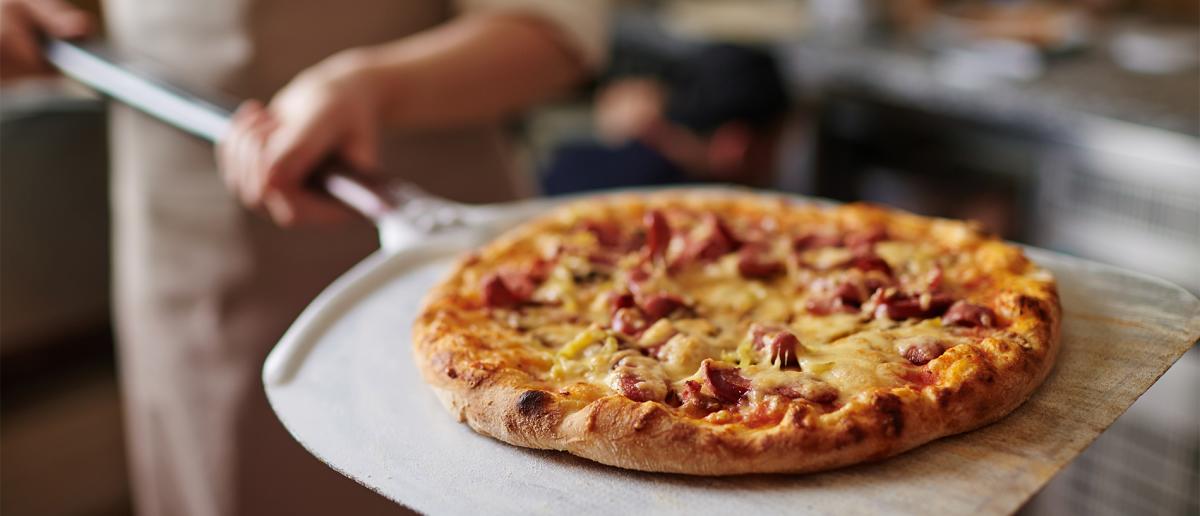 All restaurants in Johnston County are under the N.C. order that prohibits dine-in operations. The following restaurants are offering take-out or curbside service:
Food Delivery Apps:
Many of our local restaurants are on Uber Eats, Grubhub, and DoorDash, which all service areas of Johnston County. These companies are also practicing no-contact delivery (this means you instruct the driver in the notes to leave the order on your doorstep; they text you when they have done so and you then retrieve it). You can download these apps onto your phone and discover all the restaurants around you that participate in these services. 

Drive-thru Only Dining:
Arby's, Clayton
Chick-Fil-A, Smithfield
Hardee's
McDonald's (multiple locations)
Zaxby's, Smithfield
Zaxby's, Clayton

Curbside Pick-up, To-go, and/or Delivery:
Benson
Anthony's La Piazza
Char-Grill
Cornerstone Cafe & Coffee
Domino's Pizza (contact-less delivery)
El Charro Mexican Restaurant
Fainting Goat Brewing (growlers to-go, food trucks offering to-go)
Glenda's Sweet Shoppe and Grill
Grill on the Hill (closing at 3pm daily)
Holt Lake Gas & Grill
Jordana's Pizzeria & Italian Ristorante (15% off curbside pickup)
JP's Pastry (online orders only, 20% discount with code)
Pizza Hut
Redneck BBQ Lab (plus drive-thru window)
Stephenson's BBQ
Subway
The Casserole
The Grind
Waffle House

Clayton (and surrounding area)
3 Olives Pizza
Anthony's Italian Pizza and Pasta
Boulevard West (also in Grubhub)
Caribbean Delight
Clayton Bakery & Cafe
Clayton Beverage
Clayton Steakhouse
Cleveland Draft House
Culver's
Deep River Brewing
Don Beto's Tacos y Tequila
Festejos Mexican Restaurant Bar & Grill
Firehouse Subs
First Street Tavern (Thurs.- Sat. only)
InStill Distilling Co. (curbside pickup and private tour/tastings)
J-Tops BBQ
Jones Cafe
Juice Vibes
Kaze Japanese Steak House in Garner NC
Kobe
La Cocina
Manning's (amended hours)
McKinleys Irish Pub
Mission Beef & Brews
Nancy Jo's Homemade of Clayton
Niko's Pizza and Bar
Patty Cake's Littlest Cupcake Shop
Primo Pizza
Ray's Pizza
Revival (offering curbside bartending kits, contact for details)
Riverwood Pelicans
Saks Neighborhood Deli
Sal Y Pimienta Restaurant and Sport Bar
Sherry's Signature Cheesecakes
Simple Twist, Clayton
Skylines (also in Grubhub)
Tacos Y Burritos California
Tavern 42 (also in Grubhub)
The Flipside Restaurant
The Grocery Bag
The Rockin' Comet Diner
The Yellow House
Triple Barrel Tavern - Garner
Ugly Mug Bean & Brew
Venero's
Vinson's
YI Ge Asian Cuisine

Kenly
Kenly 95 Petro Food Court (carry-out at all food court vendors)
Big Boys Truck Stop & Lowell Mill Restaurant

Selma
Parkside Cafe
Pizza Inn
Popeyes Louisiana Kitchen
The Serving Spoon

Smithfield (and surrounding area)
Angelo's Pizza and Subs
Barbecue Provision Company
Bojangles
Buffalo Wild Wings
Burger King
Checkers
Chefella's at the Dupree House
Chipotle
Cici's Pizza
Cook Out
Crick's Pizza
Cyber Cafe
Double Barley Brewing 
Firehouse Subs
Gotham's Deli
Heidi's Two Wheel Cafe
Holt Lake Bar-B-Que & Seafood (drive-thru window available)
Kobe Japanese Steakhouse
Little Brown Jug
Milltown Java
Outback Steakhouse
Panera Bread
Ruby Tuesday
Sami's Pizza
San Marco's Mexican
Simple Twist
Smithfield's Chicken and Bar-B-Q
SoDoSoPa
Sonic
Subway
sweetFrog
The Diner
Under the Oak, Smithfield (special curb-side menu)
Waffle House

Four Oaks
Four Oaks Restaurant
Hwy 55 Burgers Shakes & Fries
Papa's Subs and Pizza
Restaurante El Sol
White Swan

Micro
Jake's Grill

Selling Gift Cards
Under the Oak, Smithfield
First Street Tavern (buy $25, get $10 free)
Vinson's

Closed
9Bar Coffeehouse
Broadslab Distillery
Corner Kitchen
El Barzon Mexican Restaurant & Bar
Golden Corral
Good Times Arcade and Tavern
Grandsons Smithfield
Gregory Vineyards
Lane's Seafood and Steak House
Meadow Village Restaurant
Mucho Mexico
Nina's Restaurant & Bar
Texas Steakhouse & Saloon, Smithfield
Options to Keep Shopping!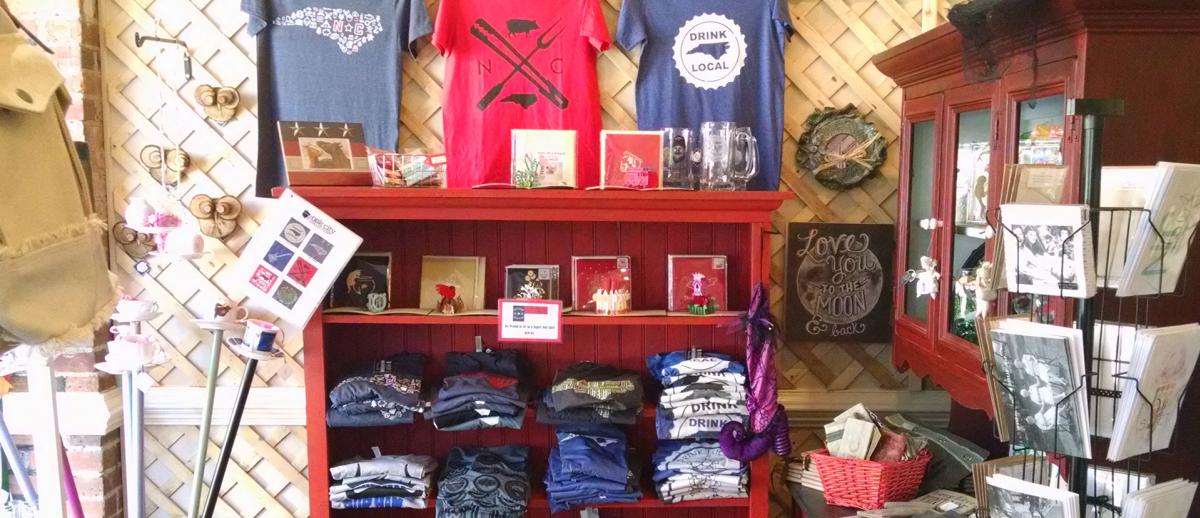 These stores are providing additional options to purchase products online or pre-order items and their staff will bring items to your car...shopping curbside is a new thing!
Updates on Attractions & Events
Local Farms Selling Produce/Meat/Soap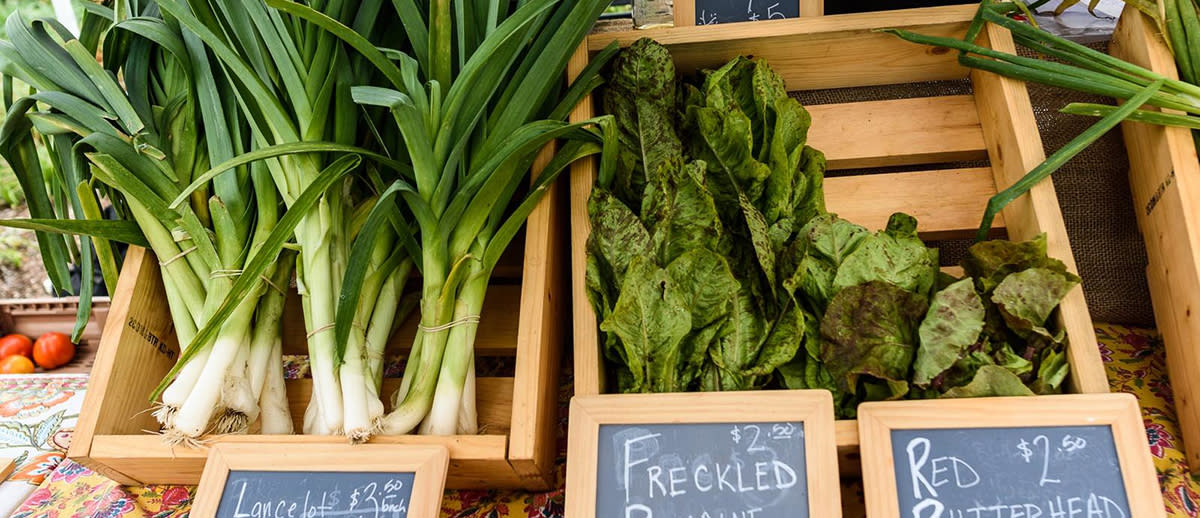 Each farm is subject to different ordering and delivery methods and some are making the decision day to day to remain open to the public as regulations allows. Please check the listed farm's social channel or website, or even call ahead for operating hours as well as instructions on how to order and pick-up.