Tourism Takes You Places
The tourism workforce encompasses several business sectors, including hotels, restaurants, retail shopping, attractions, sports & recreation, meeting & wedding planning, festivals, and transportation services. In addition, destination marketing organizations like the Visit Johnston County office, market and manage growth for tourism in destinations around the world.  
A variety of jobs are available in the hospitality field and they are very diverse in nature - from managing a forest, planning weddings, working in hotels, or even becoming an AirBNB host. Marketing, publicity, tourism sales, website management, and curating social media content are just a few of the positions destination marketing organizations seek for promoting a destination.
The perception that tourism jobs are low-paying and offer no advancement could not be further from the truth. Yes, many entry-level jobs in retail, restaurant, and hotel management may be minimum wage, but college degrees are available for management positions for those individuals interested in tourism as a career. 
For a selection of jobs, their education requirements, and avg. salaries, visit this resource with NC Careers.org.
 


The following NC 4-year universities, community colleges, and private culinary schools are great examples of secondary education available for students:  
 
*Dual admission is an excellent approach to affordable education and offers a strategic option to secure admissions in a highly competitive college market. Johnston Community College has been selected by NC State, ECU, and UNCW to provide the foundational courses and initial collegiate experience to dual admission participants!


JCVB Offers Hospitality Training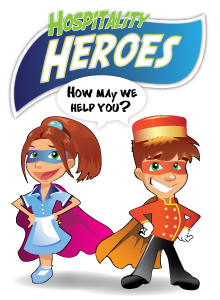 For more than ten years, the staff of the Visitors Bureau has offered a FREE hospitality training course for those individuals interested in tourism as a career, and new employees seeking information on tourism in the county.  The course is available anytime via the JCVB website, and upon completion, individuals receive a certificate with a packet of information including passes to area museums and coupon offers from our tourism partners. The best way to promote a destination is to experience it! 
Give it a try by CLICKING HERE, and learn more about tourism and get some customer service tips that will help you in any future jobs!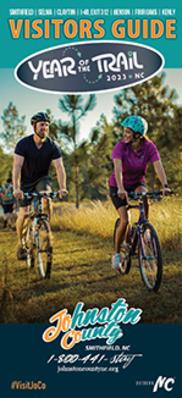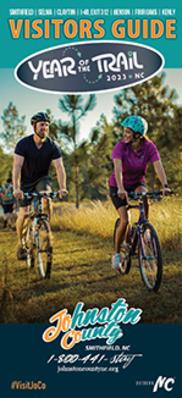 Get your free Visitors Guide today to learn about Johnston County and all it has to offer!
Get the Guide

Sign up for our Event Newsletter