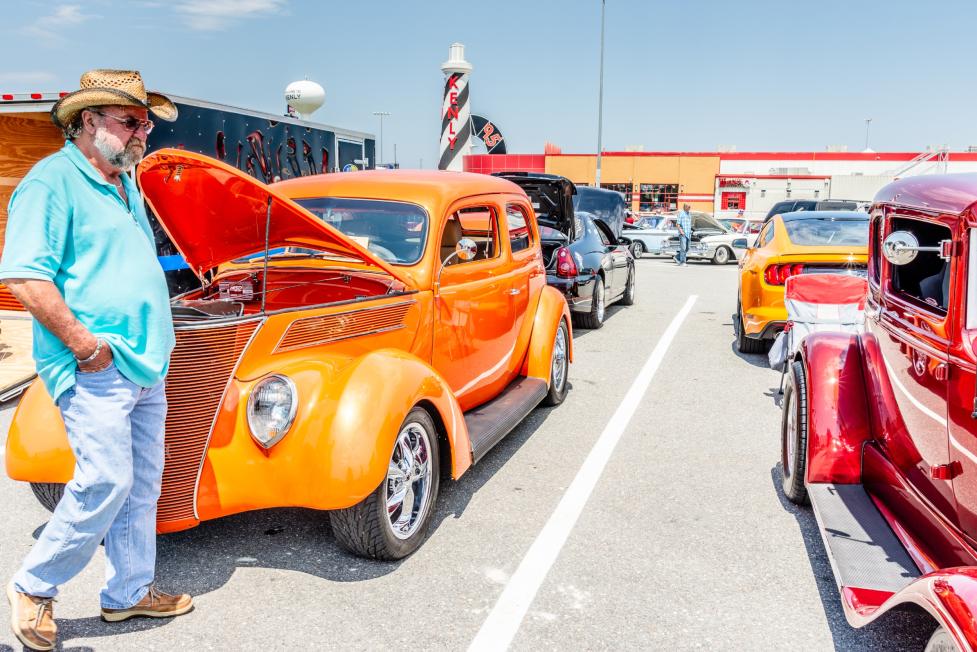 Find a variety of things to do in Kenly -- 3 exits to choose from!
Spend the day on the restored farmstead at the Tobacco Farm Life Museum and see how Eastern North Carolina farm families lived, worked and played during the depression era.
Enjoy quirky roadside landmarks? Visit the 1/3 scaled replica of the Cape Hatteras Lighthouse at the Kenly 95 Truckstop for a photo and lunch at one of seven restaurants in the food court.
Did you know you can find rhododendron in the Flower Hill area, where the Piedmont meets the coastal plain in North Carolina… the best time to visit the area is the first couple of weeks in May.
Explore the unique mud and stick chimney construction and hand-hew planks of the one-room, Boyette Slave & Schoolhouse near Kenly.
Celebrate a country-style Christmas at Tobacco Farm Life Museum with old-fashioned decorations and refreshments. The museum holds events all year round - check the calendar for dates and times.
Watch stock cars circle the track at Southern National Speedway near Kenly every Saturday night – April to October.
Need to stretch your legs...drop by the Kenly Area Parks and Recreation walking track and do some laps.
Learn more about the history of Kenly and the lives of local farmers and citizens at the Kenly Area Historical Society.
There's a Johnston County BBQ Trail, but if you are in Kenly, the place to stop for Q, is Stormin Norman's!!!
For some farm fun for the whole family, Sonlight Farms is open in the fall with corn mazes, pumpkin picking, special events, games, slides, and more.