The date is set for Friday, February 14th for Grammy-nominated clarinetist David Krakauer and acclaimed virtuoso pianist Kathleen Tagg to headline the Clayton Piano Festival, Annual Valentine's Gala at Brick & Mortar Events in Downtown Clayton.

"This is always one of our most anticipated events because of the elegant atmosphere and food combined with great music.  But this year's concert is probably unlike any other we've had so far.  It features the versatile Krakauer-Tagg Duo, whose combined musical influence ranges from traditional classical, to Klezmer (think Fiddler on the Roof only more virtuosic), to South African music, jazz and popular genres.  It's going to be a really lovely variety of music all having to do with connections, presented by a couple of truly world class musicians."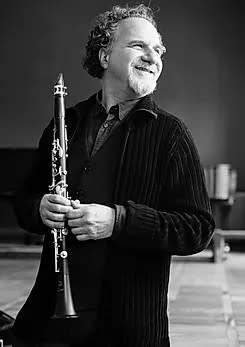 Krakauer and Tagg have been performing together since the 2012, drawing on their unique, collaborative sound to create genre-defying projects.  For Clayton Piano Festival's Valentine's Day Gala, they will present a diverse array of music having to do with connections of different kinds, featuring the greatest classics from Brahms and Debussy to their own compositions, world music, and even their original arrangements of jazz standards like "Body and Soul."

For the past decade Krakauer has emerged as a symphonic soloist of "astounding virtuosity and charisma" (Detroit Free Press) who brings his singular sound and powerful approach to the concert stage. Widely considered one of the greatest clarinetists on the planet, he has been praised internationally as a key innovator in modern klezmer as well as a major voice in classical music appearing with the world's finest orchestras including the Amsterdam Sinfonietta, Baltimore Symphony, Detroit Symphony, the Weimar Staatskapelle, the Orchestre de Lyon, and the Seattle Symphony.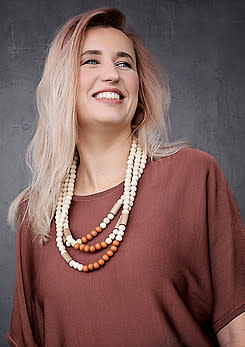 South African-born pianist, composer and producer Kathleen Tagg, praised for her combining of "outstanding technique with deep musicality", has been based in New York since 2001. She has performed on four continents in leading venues such as Carnegie Hall, had her original music performed in venues such as New York's Lincoln Center, appeared on a host of classical, world music and multi-genre recordings and produced numerous CDs and inter-disciplinary programs from South Africa to Los Angeles.

This event is a favorite among followers of CPF's performances and newcomers alike. It includes a full course meal, cash bar, and reception afterwards, where attendees can mingle with the performers. Dinner begins at 6:30pm and ticket prices are $50 General; $45 Seniors 65 and over.  Includes concert, full course meal, and reception.   To reserve tickets, visit claytonpianofestival.org/vday2020.  For more information about Clayton Piano Festival go to claytonpianofestival.org.   Brick and Mortar Events is located in the heart of historic downtown Clayton at 217 East Main Street.