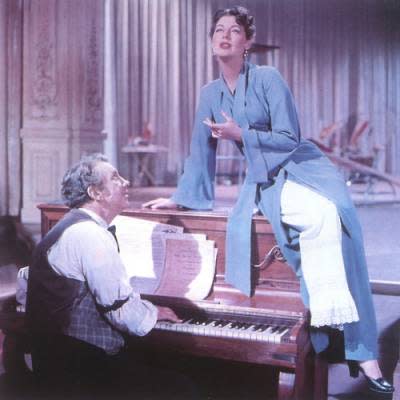 The 4th Annual Clayton Piano Festival is scheduled for September 29 - October 10 at The Clayton Center Auditorium in Historic Downtown Clayton in addition to workshops held in area schools.  This year's festival will kick-off with a collaboration with the Ava Gardner Festival featuring iconic classical music from the movies including a segment on another local star, Ava Gardner.  Three more themed performances will be billed as; The inspiration of the church on western music, A celebration of women composers, which will be at The Wagner House and Classical music with a popular twist.

Home-town classical musician, Jonathan Levin began the festival in 2010 to give back to the community where he was raised, and in the venue where at age eight he performed his first recital.  "As many may know, I grew up in the Clayton area and it was here that my musical education began as well.  Clayton Piano Festival (CPF) is my way of giving back to a community which gave much to me and to share my love and enthusiasm for great music with as many people as possible," stated Jonathan Levin, founder of the festival. "Live performance is a vital part of this art form – when a performer is up there on stage tapping in to whatever wizardry the composer may have conjured up and the audience is able to relate and connect with that, there is a shared experience that occurs which is nothing short of magical.  And that is the mission of CPF – to create magic!"

On Saturday, October 4th, emcee Bryan Mims, WRAL news reporter, will lead the conversation about the piano pieces beginning at 7pm.  Following the concert there will be a coffee and dessert reception to meet the artist Azamat Sydykov.  This concert collaboration between the Clayton Piano Festival and the Ava Gardner Museum will interest fans and visitors coming to the Ava Gardner Festival which runs the entire weekend.  Fans of movies and fans of Ava's can enjoy a touch of artistry from her life.  During the hour long performance, the interlude featuring Ava Gardner will showcase songs from Show Boat and Ava's live-long fascination with flamenco music.  Tickets for the Saturday night concert are $20.00+ taxes and fees, and are available for purchase online at www.theclaytoncenter.com or by calling the Clayton Center Box Office, 919-553-3152.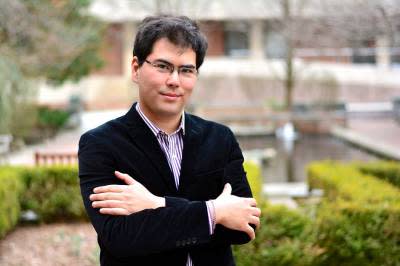 Azamat Sydakov, who recently performed at Carnegie Hall will be the featured pianist on Saturday, October 4th.  Sydykov was born into a musical family in Bishkek, the capital of Kyrgyz Republic, a former Republic of the Soviet Union and now resides in Kazakhstan.  A Member of the International Academy of Creative Endeavors (Moscow, 2009),  Sydykov has been the recipient of many awards and prizes including First Prize in five national music competitions in Kyrgyz Republic, First Prize at the "Musician of the 21st Century" International Piano Competition in Kazakhstan and the Grand Prize at the "EUTERPE" International Piano Competition in Italy in 2009.

It is the mission of CPF to bring outstanding concert pianists from throughout the country to the Clayton area in order to perform concerts and participate in other musically enriching events throughout the community. Through interactive presentations in local schools, public classes for local piano students, and commentary with the concert performances, CPF aims to bridge the gap between performer and audience, bringing great music to people of all ages and levels of exposure to classical music and the arts.
The Clayton Piano Festival list of performances and seminars, times and ticket info:

Sept. 29 – Oct. 3                 Educational Outreach Performances at local elementary schools.
Oct. 4                                 "Movie Tunes: Iconic classical music from the movies." - The Clayton Center,  Azamat Sydykov, 7pm. Tickets $20
Oct. 5                                 "Sanctuary: the inspiration of the church on western music."  -  The Clayton Center, Jonathan Levin, 3pm. Tickets $12/$8
Oct. 7                                 "In Her Shoes: A celebration of women composers." - The Wagner House, Clayton,  Julia Mortyakova, 7pm.  Tickets $20
Oct. 8-10                            Young Artist Seminar – classes and events for local piano students. (location and Schedule TBD)                                              
Oct. 10                               "From Brooklyn to Havana: classical music with a popular twist."  The Clayton Center, Milton Laufer, 7pm. Tickets $12/$8

The Clayton Piano Festival is supported by grants, donations, and tickets sales. Concerts are general seating admission with some reserved seats for Ava Gardner Festival sponsors only on October 4.  More information can be found on their website, www.claytonpianofestival.org or Ava Gardner Festival on www.avagardner.org.