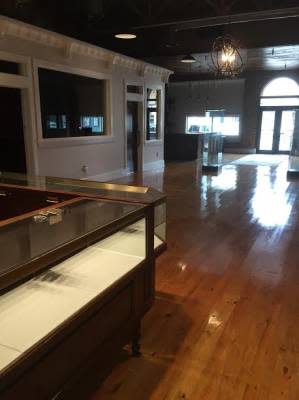 Evans Jewelers is happy to announce the Grand Opening of their new location, 320 E. Market St. in downtown Smithfield. On September 18th a ribbon cutting ceremony will begin at 5:00pm followed by a night of live music, food, and beverages. It is open to the public and it is a night more than 2 years in the making. As owner Daniel Evans said, " we have been so blessed in our business that we needed more space, but we wanted to do it right. We had been discussing it for a while before deciding on our new location and getting to work on the remodel." 

The new space is truly only a few paces away from their current store, but much larger. Daniel said he chose the location because he loves being in downtown Smithfield, "the downtown area is historic and it has a lot to offer."

Visitors to the new shop will be pleasantly surprised. It does not look like a jewelry store. It has an open, urban loft feel to it with plenty of hardwood, brass, and copper elements to give it a warm feeling. Honestly, I wanted to move in. I was assured that was the feel they were going for. Evans Jewelers will be a destination... and one with a lot to offer.
Not Your Typical Grocery Store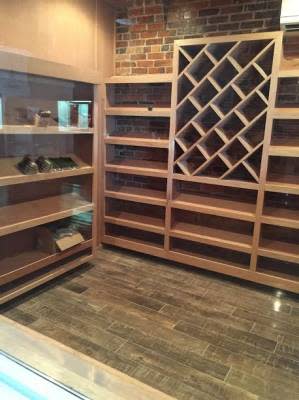 To begin with I was told that Evans will always first and foremost be a jewelry store, as it has been for over 40 years. But the new location will allow for the offering of ancillary products. One of those products will be cigars from the Dominican Republic. There will be 5 blends on offer, uniquely made for Evans Jewelers and stored in the stunning Spanish oak walk-in humidor in the shop. Eventually the shop will also carry affordable boutique wines. It will be a small collection, but full of vineyards and varietals you can't find in a grocery store.

The new store location will also see the edition of a bridal registry. Not just fine china, but everyday china, pewter serving pieces, glassware, crystal, and other giftware. But the selection won't be limited to brides. Baby, graduation, and retirement gifts will also be available. Brides will be able to sign up for the registry in-store and sit down with Anna Evans to discuss the makings of their ideal registry. Evans will send out registration announcements at no additional cost to you and they can also take orders over the phone and ship purchases for guests that do not live in the area.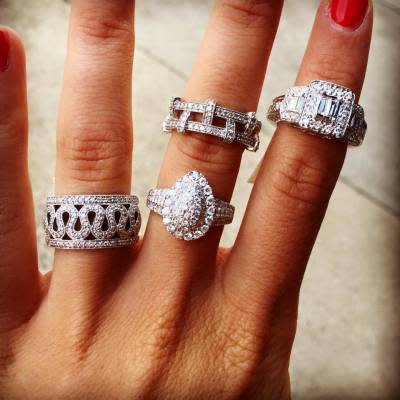 The wine tastings, cigar blendings, charity events, and other happenings will soon be a normal occurrence in the new made-for-entertaining Evans space. But I asked Daniel in light of all the new additions, what he liked best about being a jeweler, "about 75-80% of our products are custom designed pieces. So, what I enjoy most is seeing a customer smile when we really get it right, when the piece of jewelry we make for them is exactly what they wanted. And knowing that the piece we created for them may one day be a family heirloom, that creates connectivity across generations." 

Almost every product at Evans is truly unique and Daniel says that it is this sense of matchlessness that lends itself to the hard work and individuality they put into the new Evans Jewelers location. He says that he hopes customers will appreciate the blending of old and new. If you want to see the amazing space for yourself, mark the evening of the 18th of September on your calendar. I'll see you at the grand opening!