The Johnston County Beer, Wine, & Shine Trail has expanded over the years to 8 craft beverage partners. In January of this year JoCo Brewing joined the trail, opening a brewhouse and taproom in the 40/42 area. 

The Beer, Wine, & Shine Trail (BWST) is a self-guided activity created by the Johnston County Visitors Bureau (JCVB) which promotes breweries, wineries, and distilleries in JoCo to visitors and encourages them to visit each stop. Using the BWST brochure, visitors can collect stamps by visiting trail stops and then can exchange their fully stamped brochure for a prize provided by the JCVB. 

Both the trail brochure and the Facebook page help promote the craft beverage scene in the county, as well as events, happenings, product releases, and more. Our Meet the Makers blog series is a great way to learn more about each of JoCo's craft beverage makers. In this blog we welcome JoCo Brewing to the trail, and share more about how owners Jonny and Selina Shwonik got started and how they plan to grow JoCo's 4th microbrewery.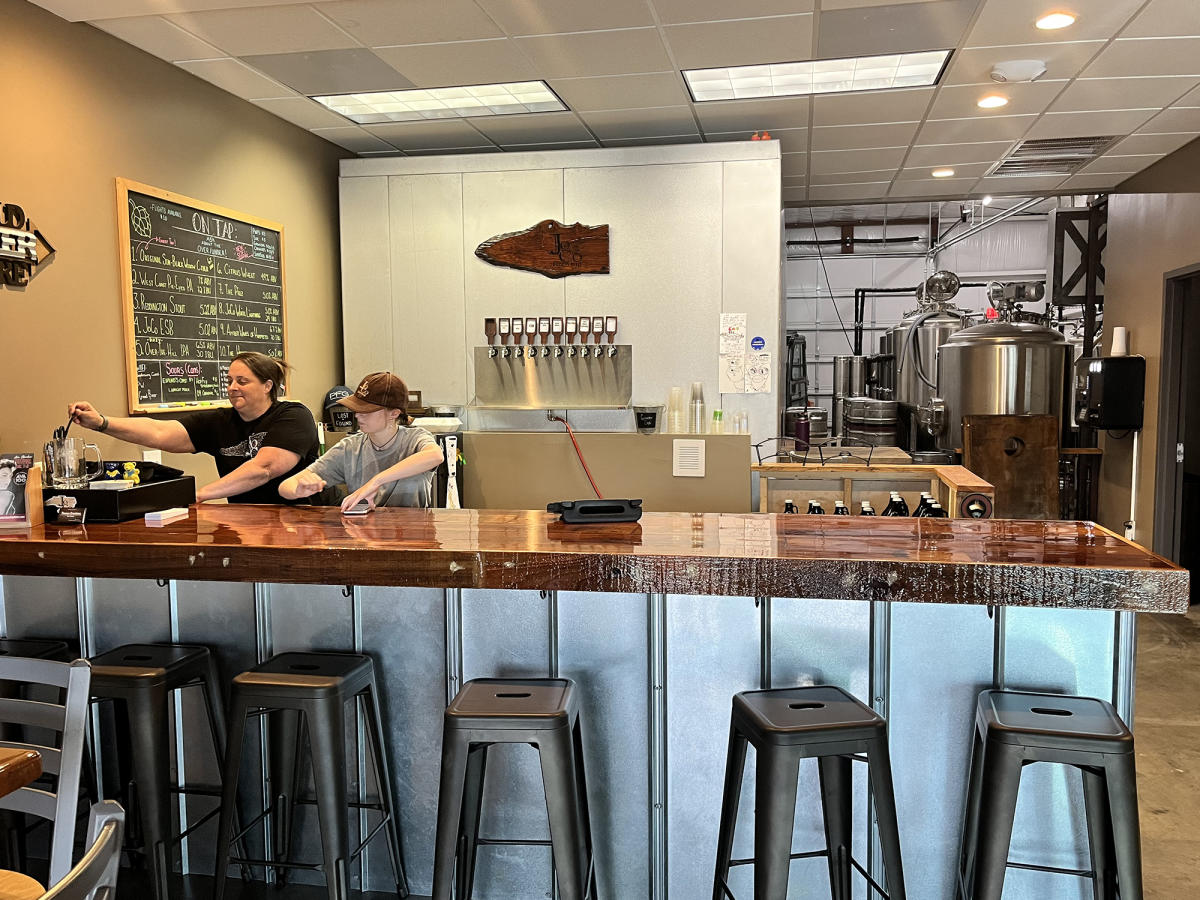 It Always Starts with a Home Brew Kit
When Jonny and Selina relocated from New York 14 years ago to JoCo, they wanted farm land for horses, to be close to the Raleigh area, and to be close to the beach. So, Johnston County seemed ideal. But, 14 years ago, it was also missing something. 

"In New York we lived very close to Blue Point brewery and we spent a lot of time there. The owners even encouraged Jonny to start home brewing," says Selina, "but we missed having a local place to go like that in JoCo."

Johnston County has since then had 3 breweries open, but none in the 40/42 area. Jonny continued home brewing after moving to NC and they realized they wanted to open a brewery. To be the place in their area that locals could come hang out and drink good beer. 

Opened 8 months ago at 463 Cleveland Crossing Dr. Ste.100, Selina handles the books and the backend of the business, while Jonny brews and manages the taproom. They prefer to serve up traditional styles in a straightforward way, aiming for quality over wild flavor combinations in their beer. They're looking to do ciders possibly in the future; currently, JoCo Brewing has a guest tap that rotates seasonally.

"I think Jonny's favorite to drink is an ESB but when brewing he enjoys the process and precise science of dry-hopping needed for IPAs," said Selina, "we'll likely never hire a head brewer."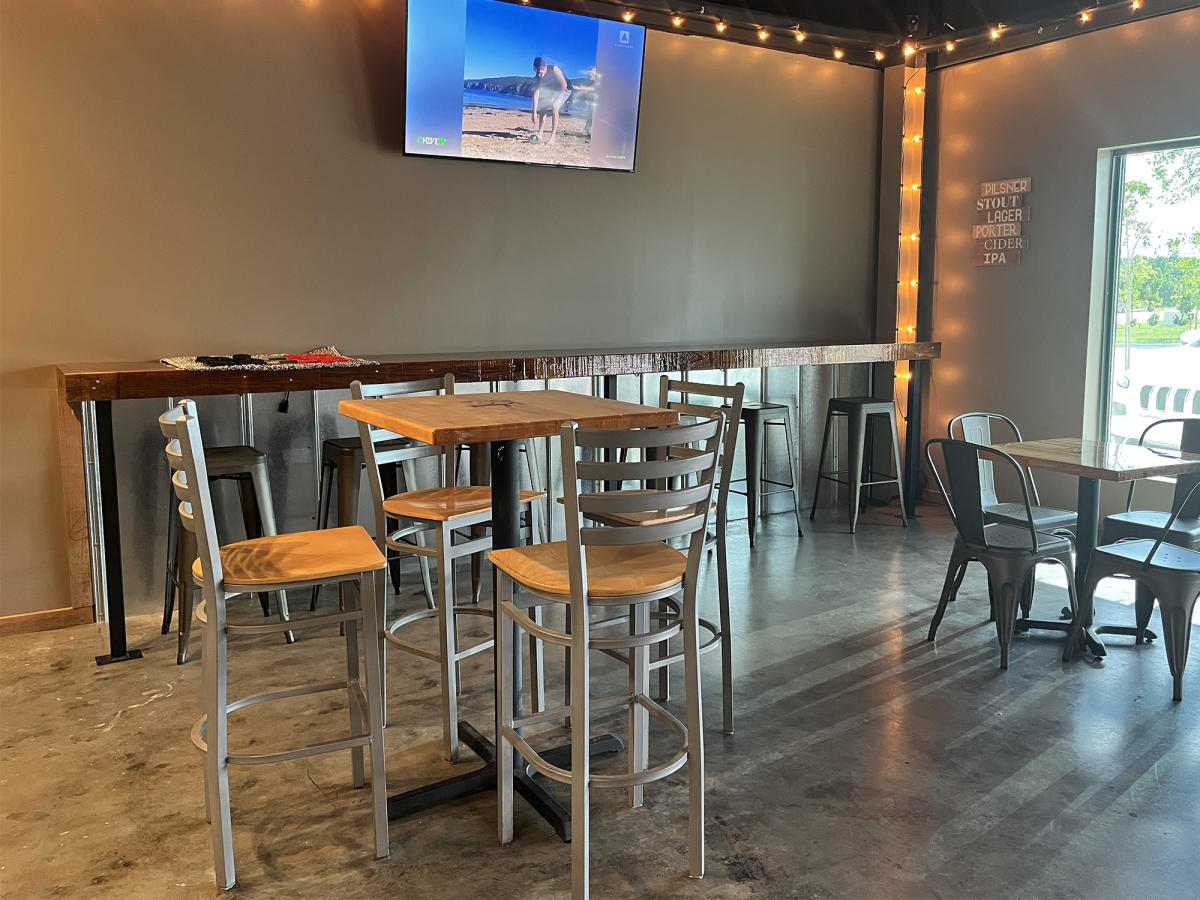 Stop by for a Taste, Tour, & Chat
The taproom is currently open Wednesday 4-8PM, Thursday 4-9PM, Friday 3-9PM, Saturday 12-10PM, and Sunday 1-6PM. The taproom does not serve food but they have food trucks Thursdays through Saturdays most weeks, with trivia on Thursdays, and music bingo on Fridays. Selina hopes to start live music on most Saturdays soon; just outside the taproom is a shaded beer garden with picnic tables and a small stage. If you stop in for a drink and want a tour of the facilities, just ask.

Everyone starts small; but everyone also has a direction in mind they'd like to go in. So, what's the big 5 year vision for JoCo Brewing? For Jonny and Selina, its manageable, local growth: a bigger tap room, to outgrow their location, to be able to do full-time brewing. Keep it small and simple.

They might distribute more locally in the future, but don't plan to expand beyond that. You will soon be able to find JoCo Brewing on draft at some local businesses/restaurants around Johnston County. They will also be doing a tap takeover at Lowe's Foods in Clayton in the future. Growlers are available at the brewery, but there are no plans in place for bottling or canning.

"I would like to be a fun community hangout," said Selina, "I enjoy meeting people and making connections. I'd just be happy to continue making that the goal."
 
To learn more about the Beer, Wine, & Shine Trail be sure to visit the trail homepage, download the brochure, and follow along on Facebook!